·
TECH Exchange Contributor!
Discussion Starter
·
#1
·
your discharge chute is made out of cardboard and duct tape :drunkie:
Otherwise nice looking tractor - but look closer
what is this ?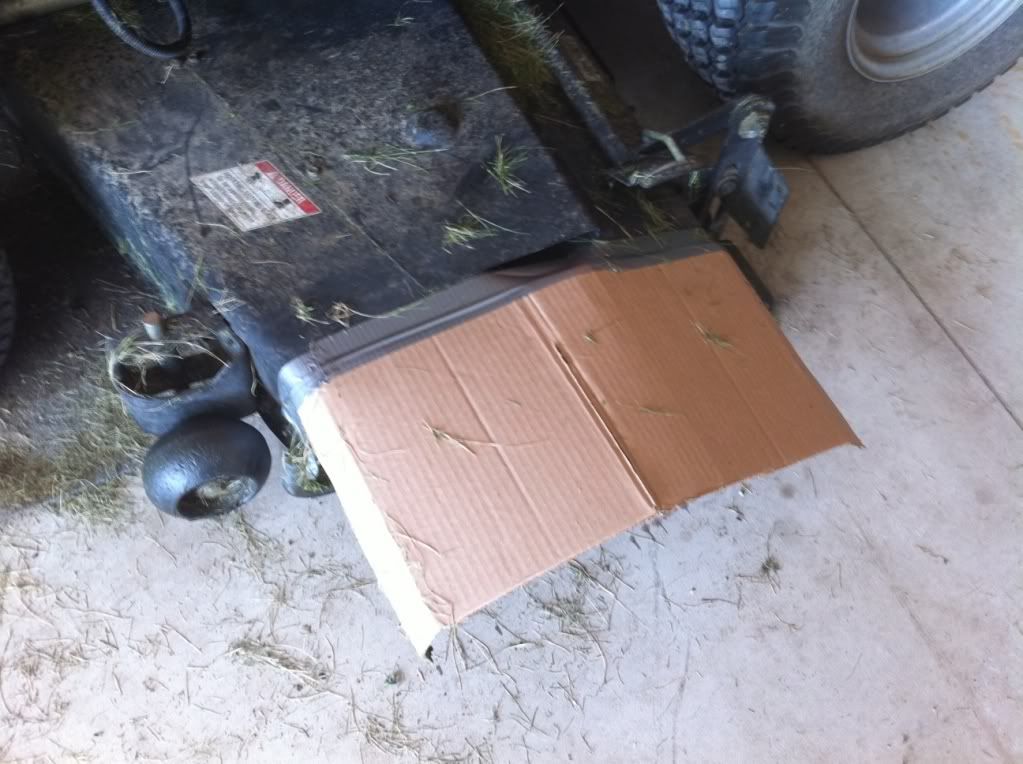 Well it works at least - and it prevented me from getting all the clippings back in my face.
The real story is that I have two Simplicity Legacys - one that I use for mowing and one that I have set up with the FEL. I bought the Agco shown with the 60" deck missing the discharge chute. Usually I am using the 54" deck from the Legacy because it discharges to the right side, but the other day when I just had to mow the lawn before leaving town, the darn belt broke on it. I love the shaft drive on the Legacy, but it sucks that there is still a belt that can break :thSick:
Anyway with just a few hours to go before I had to leave for the airport I dug the other deck out from the back of the shed, put it on and "fabbed" up a discharge chute with cardboard and duct tape.
It is only meant to last until I get my new belt for the 54" deck.
Sorry for the lower picture quality - I took them with my cell phone. I did not have time to blow off the tractor after I mowed due to the rush.
On a more serious note - the belt was only a year old and after I had mowed some thick grass I parked the tractor. After 30 sec or so I could hear a snap sound from the tractor. The belt was intact but was off the pulleys. I put it back on but when I engaged it, it snapped right away. I am thinking that the initial sound was the inner cord snapping. Any ideas on what could have caused that ? These belts are the double sided V-belts and they are pretty pricey as I have not been able to find a suitable match.