Discussion Starter
•
#1
•
It's fairly wet here in southwest Ohio. We've had several inches of rain in the last 24 hours with tomorrow looking the same way. Now I know these aren't flood conditions or anything, but water is starting to stand in most people's yard around me and water is streaming pretty heavily through through my property.
The moving water has moved a lot of leaves, sticks, limbs and clogged up it's exit paths in some instances, so me and the X585 have been working to free up those lodged limbs so the water can drain out of here! I've even dug some shallow culverts to help drain the water away from my house and barn.
Here's a few pics...... only took 3 unfortunately, but it was raining pretty hard the whole time I was outside.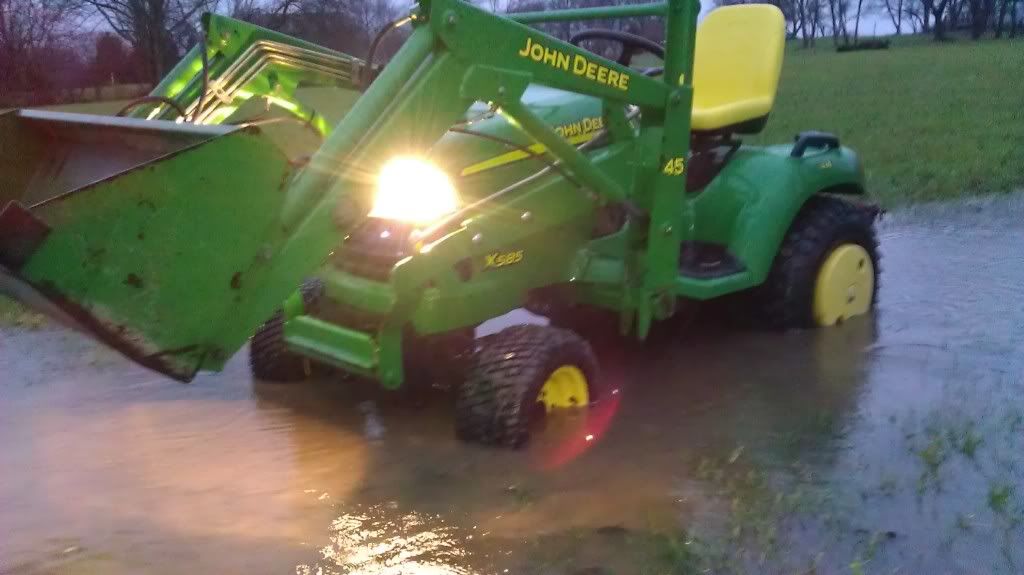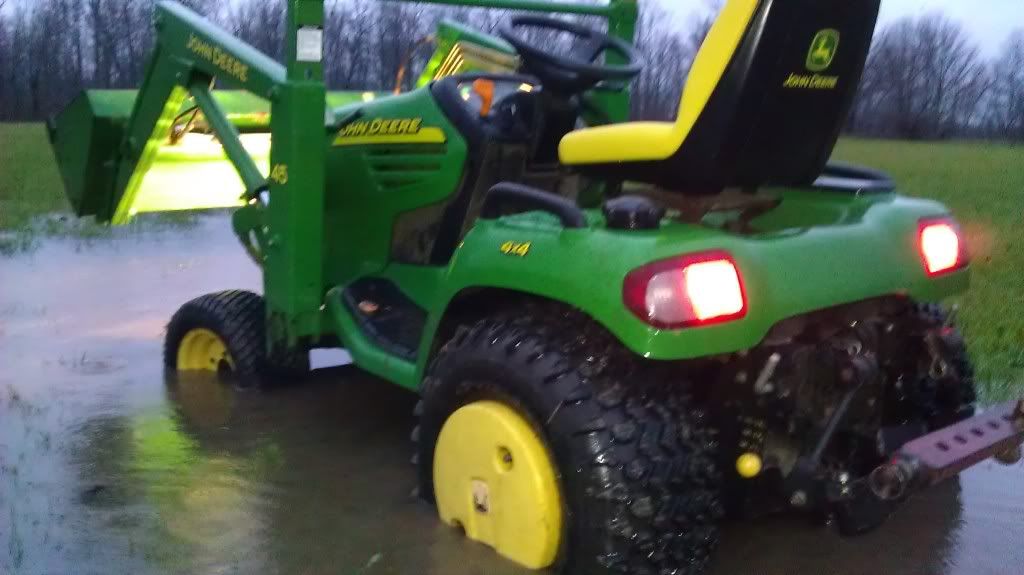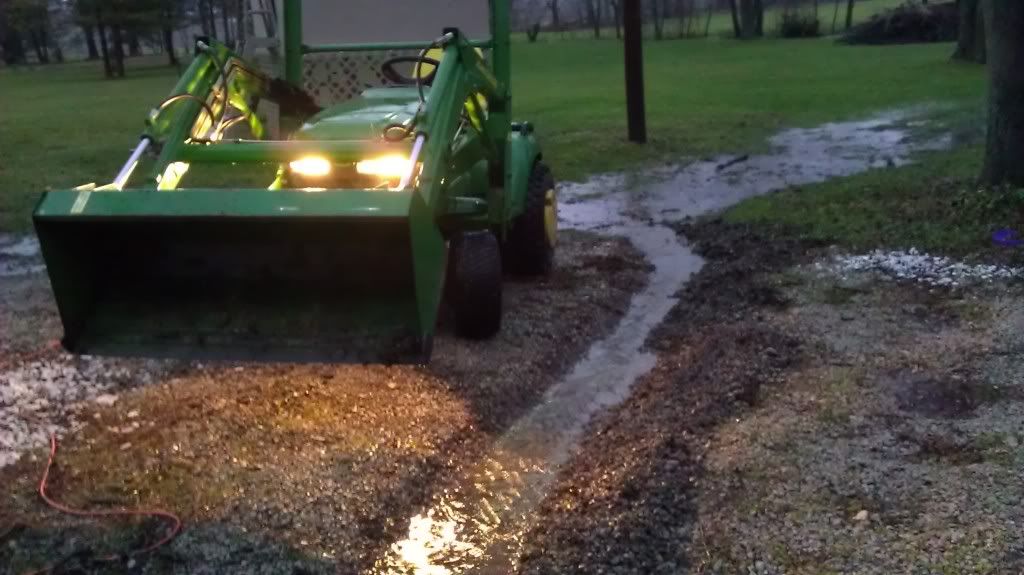 Sitting at about 1009 hours today. Still gotta find some time to do my 1000 hour service. Hopefully I'll have a decent day in the near future where I feel like getting that done.
Happy Tractoring! :trink39: