Discussion Starter
·
#1
·
Well, it all started when my wife reminded me that I had some Lowes and Home Depot gift cards that I needed to spend... I decided I was going to get some John Deere suitcase weights. When my tractor hit 1000 hours this fall, I decided I was going to give it a good cleaning, replace anything worn, and maybe get it some new accessories. I've never owned suitcase weights before and I've gotten by fine without them, but I wanted to try something new. Now obviously I can throw the weights on the front, but that doesn't do me much good in the winter because I usually have a front attachment on, so that won't work. I've got a 3pt hitch, so John Deere's Click-N-Go rear weight bracket would have been more of a hassle for me because I'd have to detach the 3pt arms to use it. I do move trailers around frequently, so having a 2" receiver has always sounded appealing to me. I've compared many hitches online, including products from Alz Welding, and Heavy Hitch. Ultimately, I decided the Heavy Hitch was the product for me. I do plan on using the Heavy Hitch for ground engagement, which is why I got the sleeve hitch adapter with it. Pulling my 12" Brinley plow with my old "3pt to Sleeve Hitch" adapter has never really worked as well as I would have liked it to, mainly because the adapter wasn't strong enough and has become bent up and holes worn out. The Heavy Hitch is built really well and I'm sure it will hold up fine pulling the plow.
I saw that Greg from Heavy Hitch was offering a special on the Sleeve Hitch Adapter that lasts up until the Superbowl. I figured I better go ahead and pull the trigger now! Dealing with Greg from Heavy Hitch was great. He's quick to respond, and was very helpful. I placed the order, paid, and had my new Heavy Hitch within two days! Awesome! Unfortunately, I'm away at work 15 hours everyday, so I didn't have time to check it out until now.
Here's my package!
Opening it up!
Ta Da!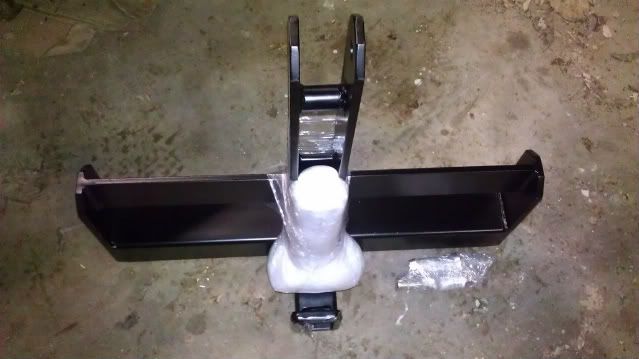 The Sleeve Adapter! Great Design!
I like it!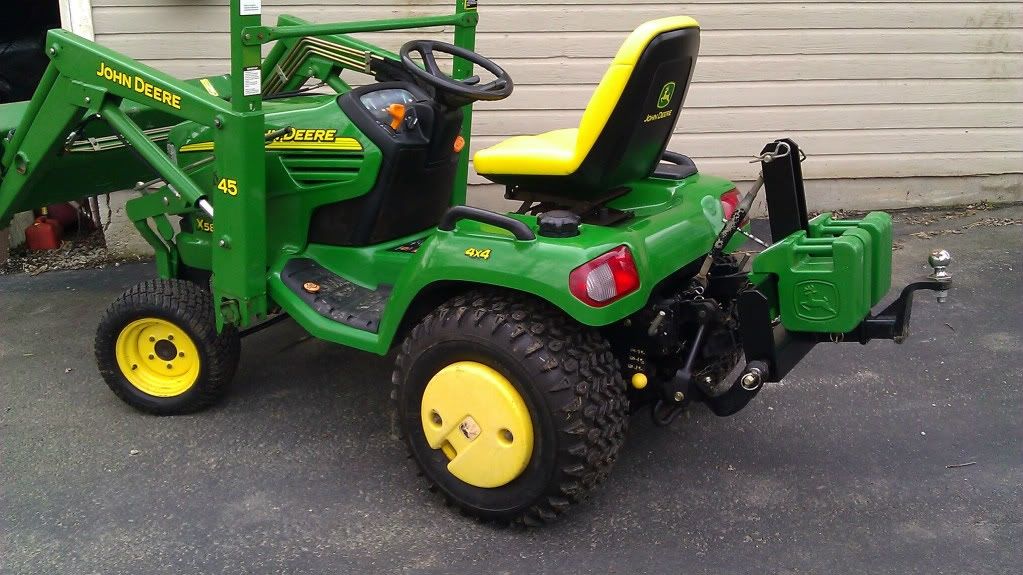 It's going to be quite a while before I can do any plowing as the ground is extremely wet here, but I can't wait to try it! I can tell already that the geometry is a lot better using the Heavy Hitch and Sleeve Hitch Adapter than it was using my previous hitch adapter. I think it will work great! Now I'm going to have to clean up that 'ol plow! It really looks ugly compared to that purdy hitch and tractor.
I plan on keeping the Heavy Hitch on the tractor unless I'm using some other 3pt attachment.
I'll be sure to get pictures and hopefully video of my first ground engagement use with it!
What do you guys think? Look good? I sure like it!