Discussion Starter
•
#41
•
The impact socket is put on the lathe and turned down to where the jaw coupler fits onto it.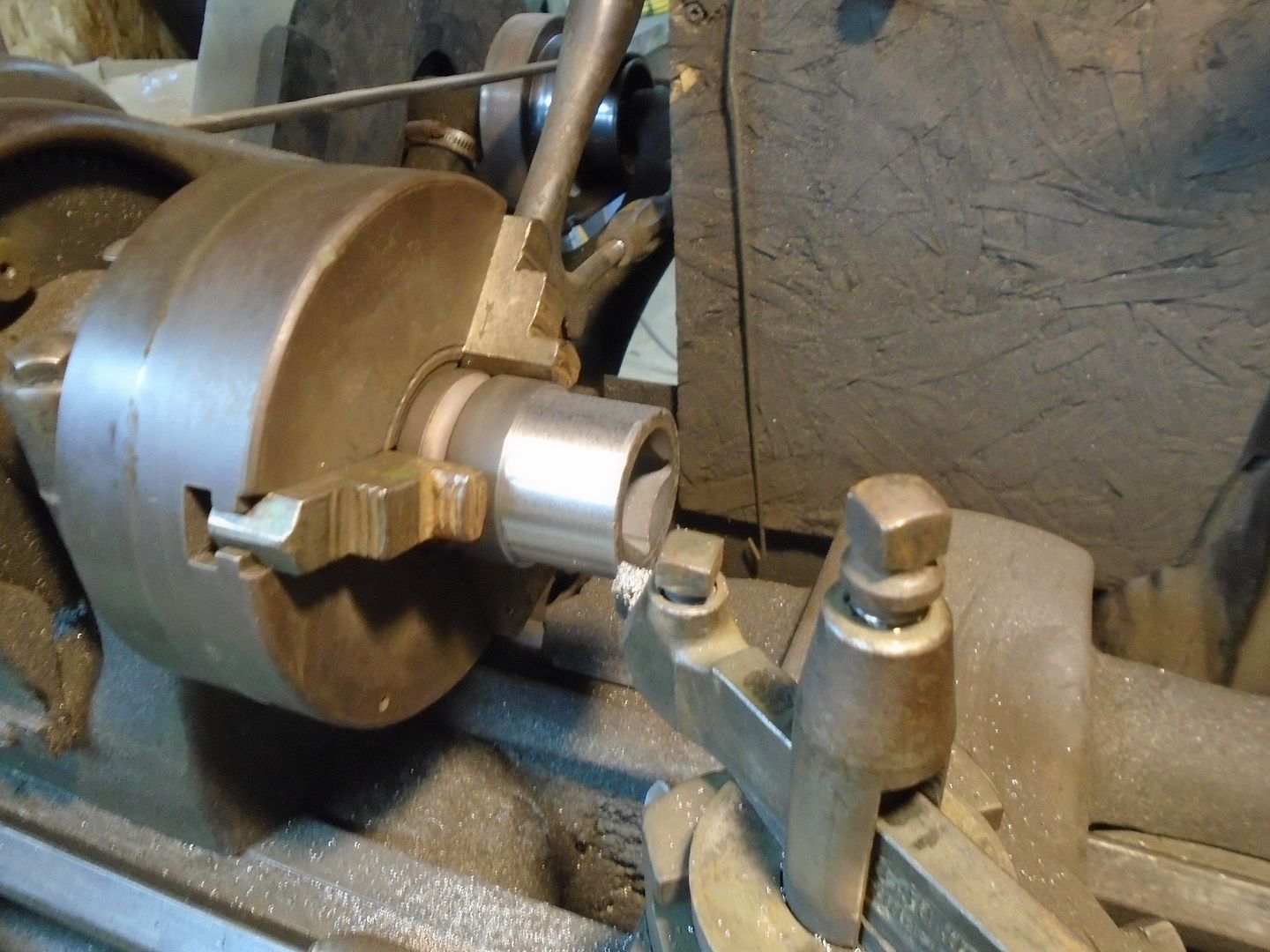 I got a little ahead of myself here ... the end of the socket needs to be sealed off so the transmission oil can't come out of it and I should have done that before I turned the outside down.
The 3/4 square hole is blocked off with a piece of metal pressed into it.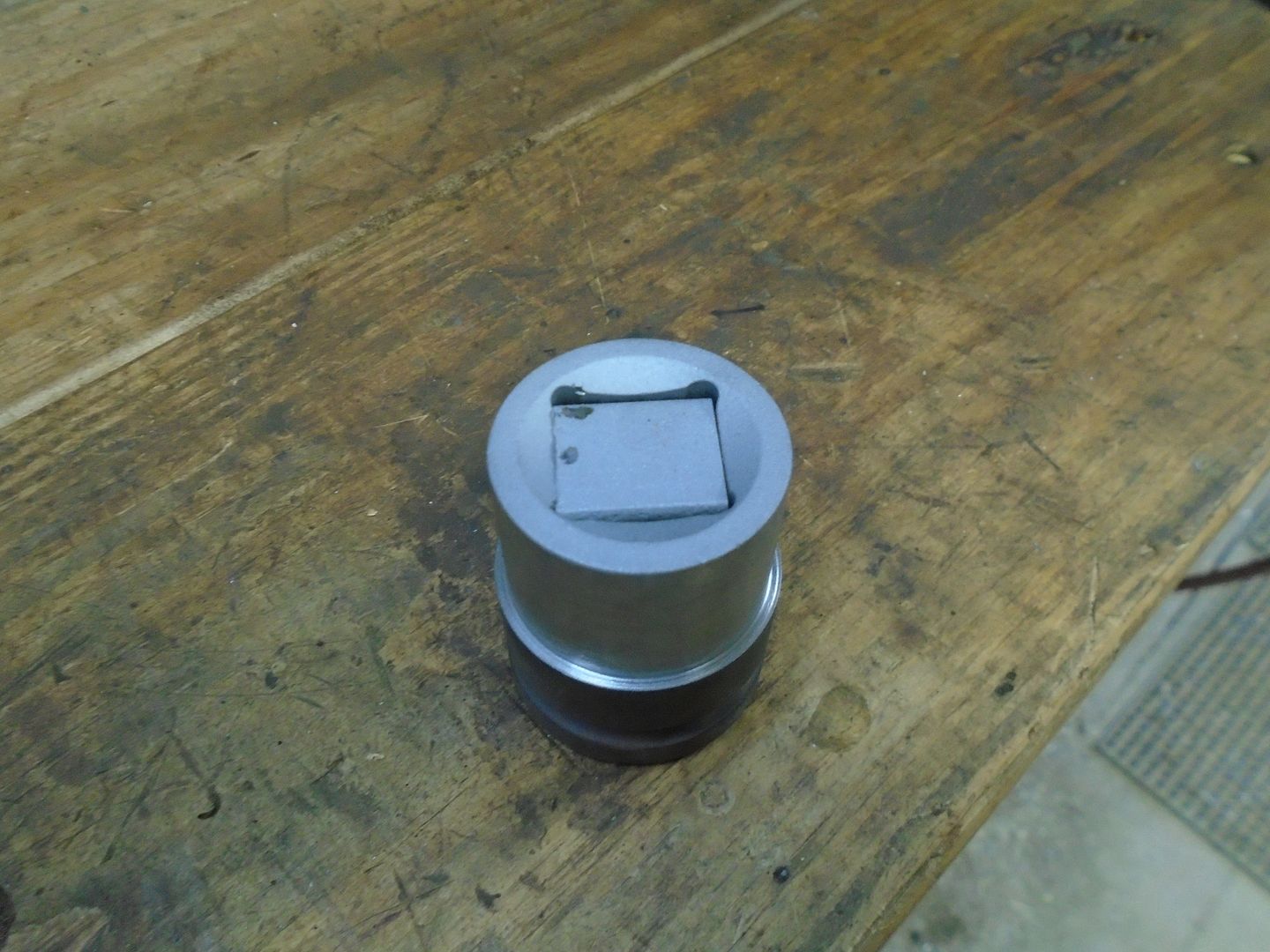 And the end is brazed up.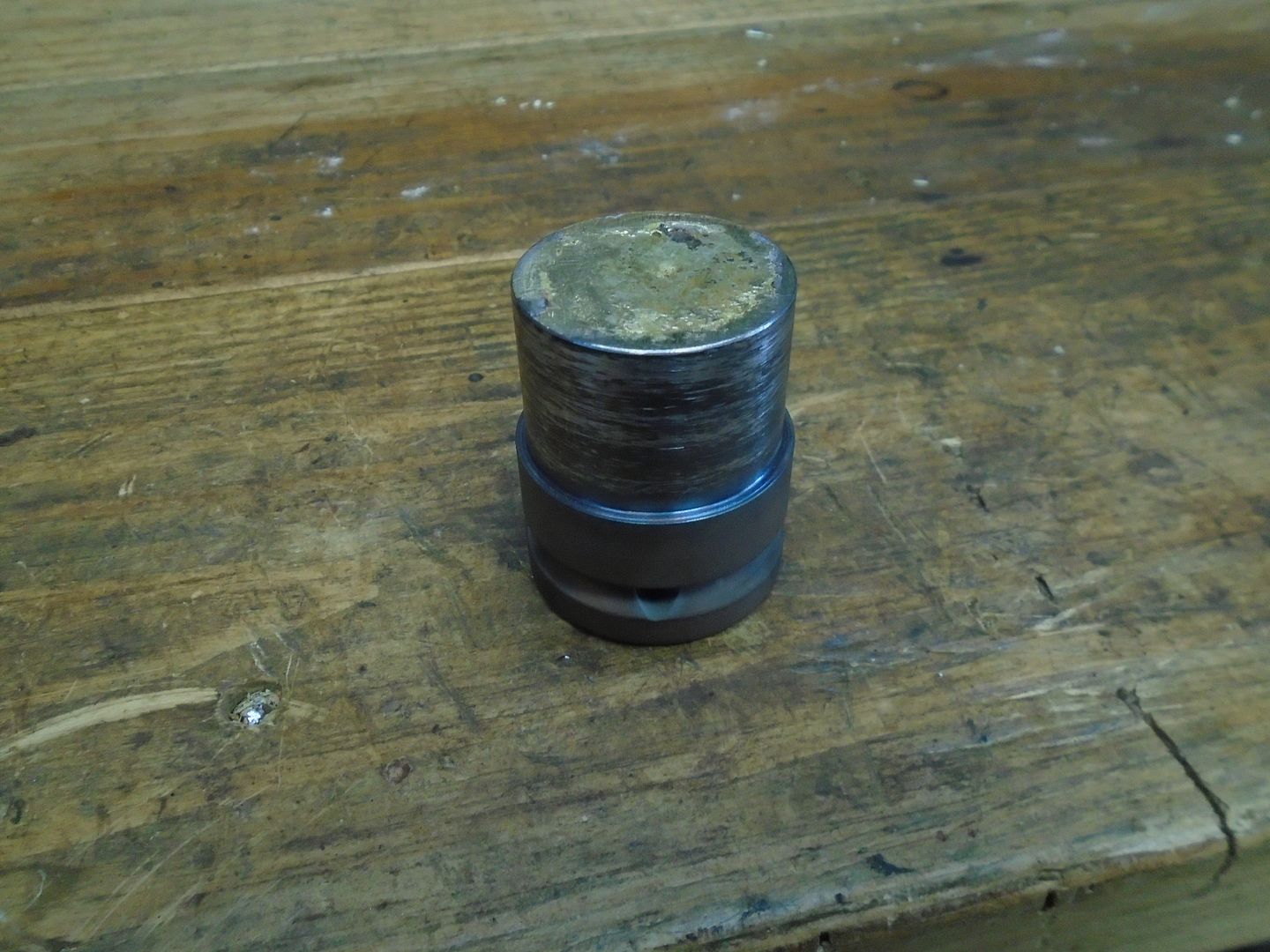 The socket is then clamped in the mill vice and the keyway is milled into it.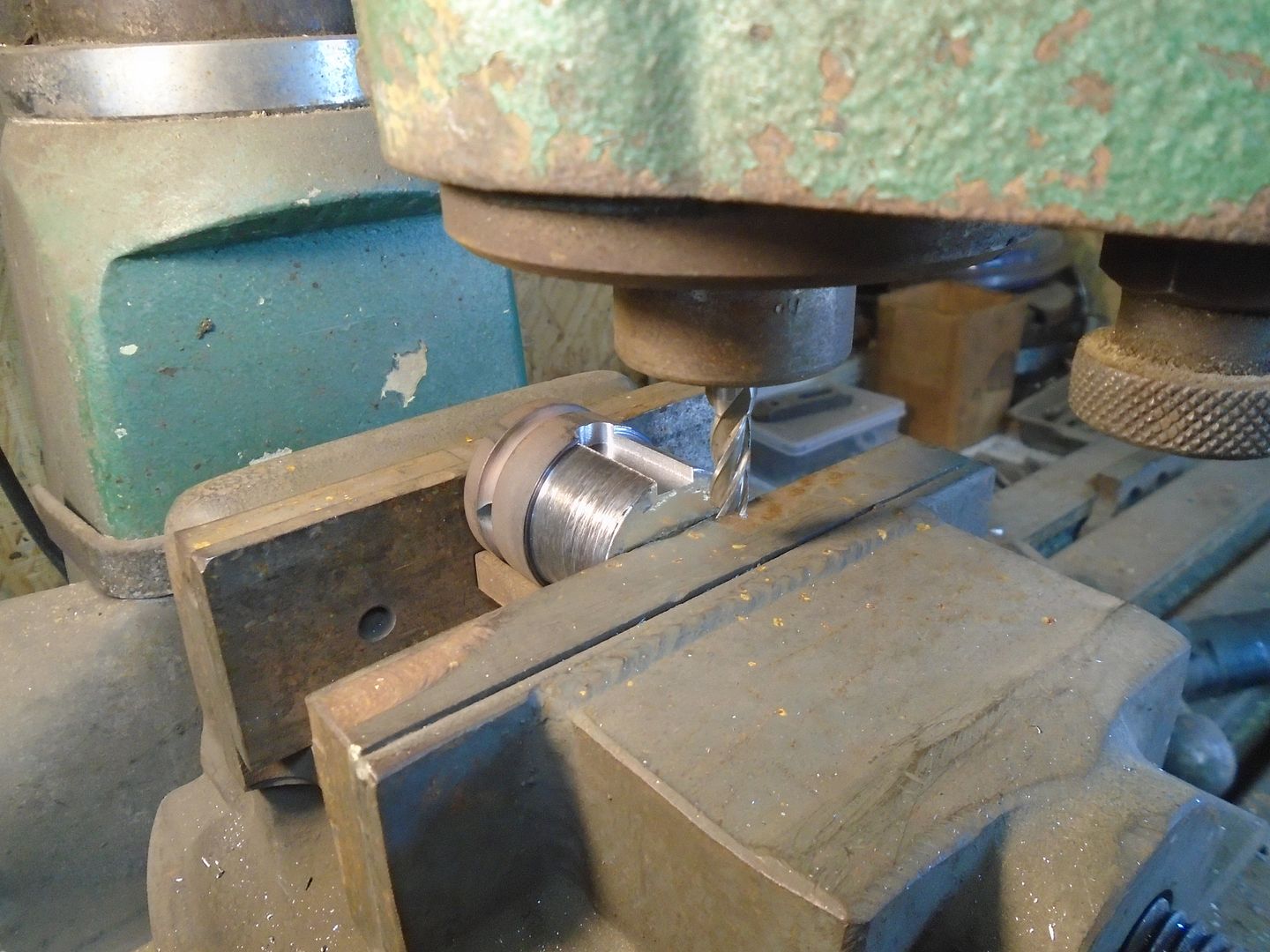 The key is a tight fit and is set down into the groove with a light tapping with a hammer.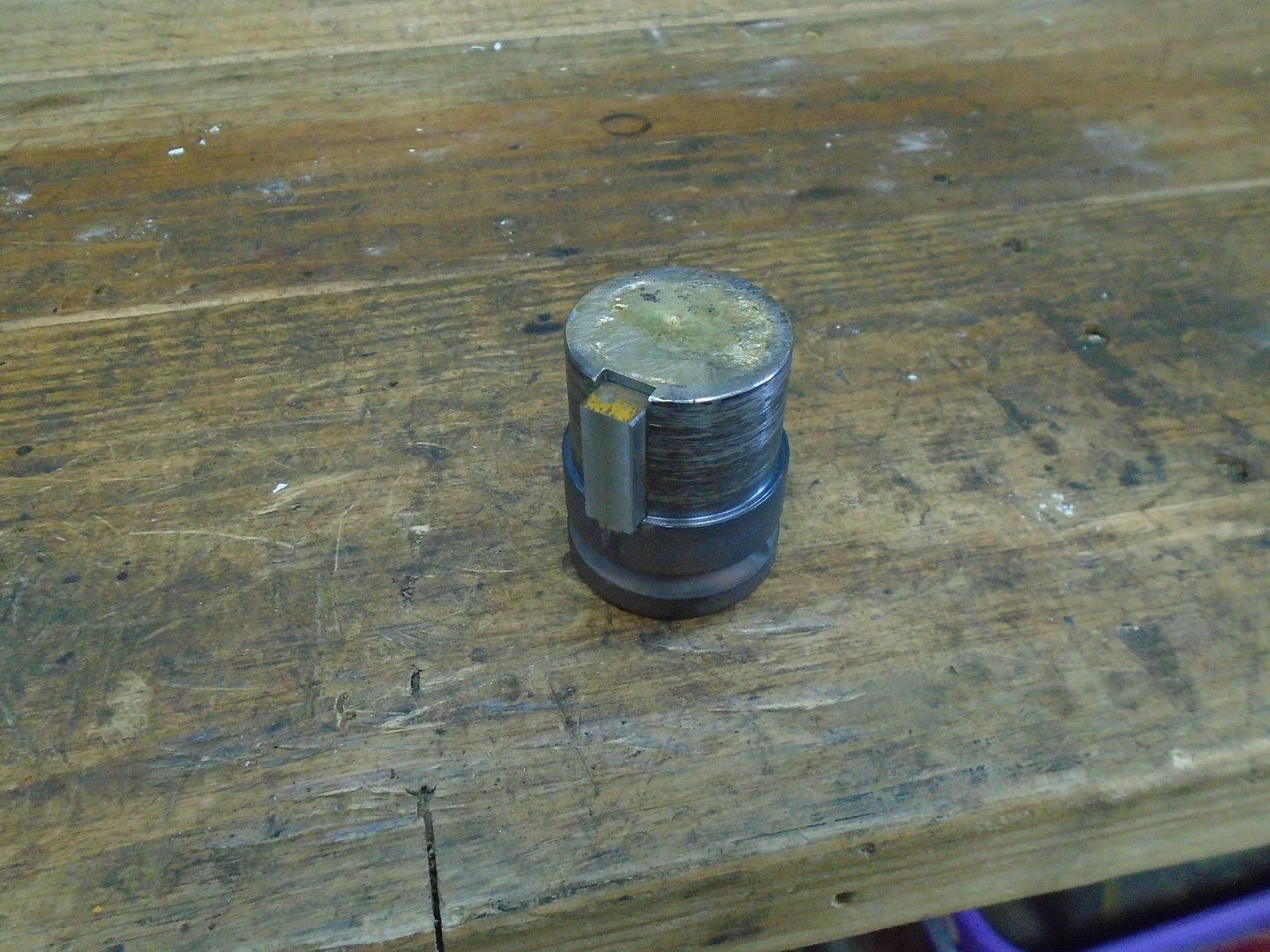 The socket now fits smoothly into the jaw coupler.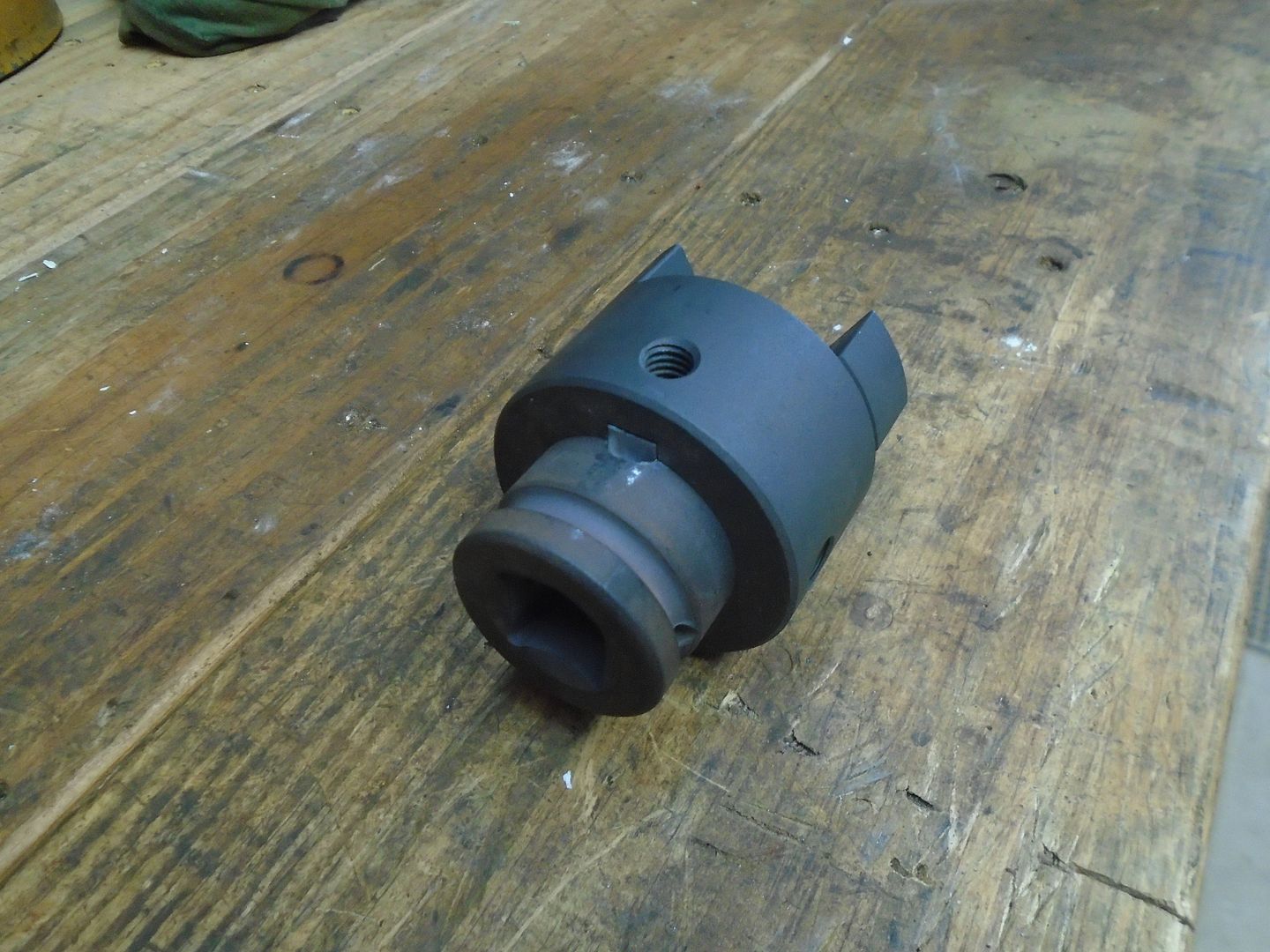 Finally the finished socket is installed onto the input shaft of the transmission.
It is held in place by a 1/4 inch allenhead bolt.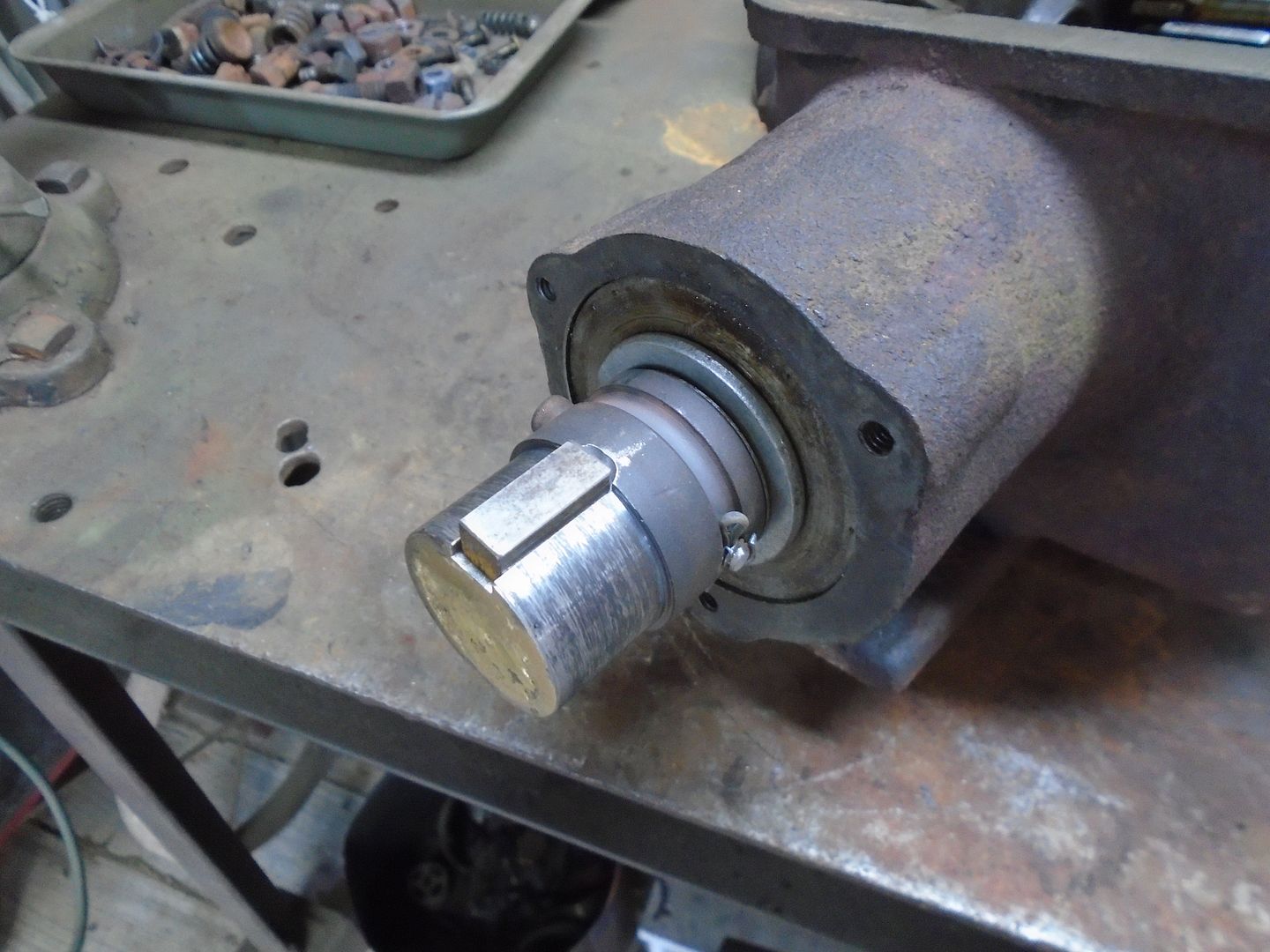 With this socket adapter, the jaw coupler will now fit on the input shaft of the transmission.
There is an end cap that bolts onto the transmission but I have to do some more modifications before that can be bolted on.