It's a small 2 gallon. I can't find CFM or HP .... (it's a Campbell Hausfeld FP209501)
That little guy would be unlikely to make a 1/2" impact run for very long. A couple of impacts and it'd be out of air. I would not bet on it working. 1/2" impacts use 5-6 cfm of air and your compressor puts out .39.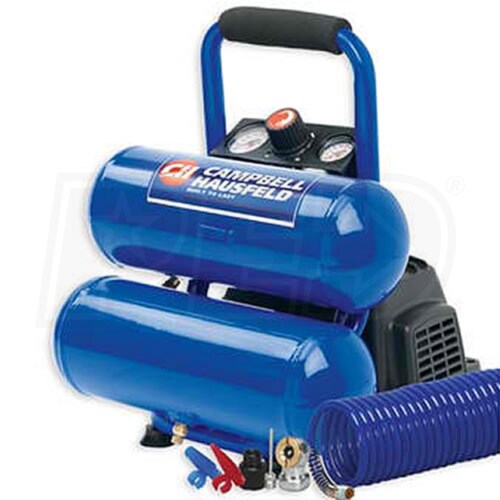 The Campbell Hausfeld 2-Gallon Twin Stack Air Compressor with Kit FP2095 has been discontinued. Check out Expert's recommended alternatives for another top twin stack air compressor.

www.aircompressorsdirect.com