Discussion Starter
·
#1
·
Brief rundown for those unaware
2011 X540 K72
Deere powered sleeve hitch
I know nothing and am lost without all you guys.
related thread: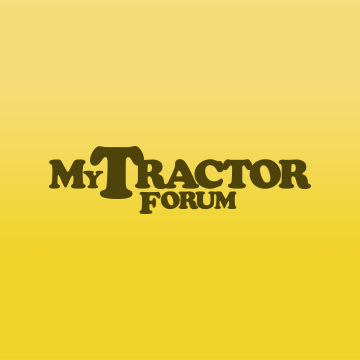 Yep its me again with my daily question. I have x540 and powered sleeve hitch. Here is a good link to the hitch And here is a pic I also have this johnny products multi tounge sleeve hitch adapter. So I wondering where would be the best point to anchor down a chain. I thought about...

www.mytractorforum.com
So I posed a question a few months back that I forgot about regarding where to attach a chain to my tractor for pulling out large bushes. First off, a few of these are pretty big like 10ft high so I may not even have the power. I am going to post pics in a new thread of all the ones I want to pull and let you guys debate over whether my baby can handle it.
But I wanted to get deeper into the specifics of the tools to be used. First off i was told to not use the tractor frame but indeed use my sleeve hitch. Now I will have 2 adapters, a sleeve to tongue adapter with placement for a ball and a sleeve to receiver adapter as Im currently purchasing a ripper/middlebuster which will require a receiver hitch. So I can place a ball on either of these and Im wondering which one to use for pulling logs and destroying nature. Im pretty keen on this product:
Buy B/A Products Balldog Plus Hitch Device, Patented, Yellow Zinc: Hitch Balls - Amazon.com ✓ FREE DELIVERY possible on eligible purchases
As it gives me peace of mind and Im terrified of a chain coming loose and whacking me in the back of the head. So in general which sleeve adapter would one use or would it matter. Could all come down to brand and the quality of said adapter? One is a johnny product, looks the other will be HH or moto alliance as of right now.
So its hard for me to research on my own when I don't know what to exactly google..So they're chains and straps yes? What are these straps specifically called and what is the use case over a chain? When i think straps, I think of ratcheting tie downs. Speaking of chains Ive seen people say it must be at least grade 70, preferably grade 80 USA. Its hard to find local USA made products anywhere. HF has grade 70 that some people have mentioned on here and had some positive comments. Others wouldn't even consider a HF chain..please discuss. I would like to get a chain local maybe big box or TSC cause I assume shipping is costly. And for the straps are these better for pulling bushes or trees? For the ball whats the most common size to purchase? I can buy others and they're not expensive but I assume there is great size that fits "most" of what I'll use it for like carts small trailers and such.
Ive also seen people mention snatch blocks but I assume that's geared for a winch? Could be wrong here.
I know there are other products aside from the tractor to do things but Id like to avoid purchasing them if I dont absolutely have to. I'll need a chain and/or straps for other things so might as well give it go.
As you can see the questions are pretty general. Once I get the terminology down and the use case for certain tools I can take off. So please discuss and argue politely amongst yourselves!
Thanks in advance as always!