Update with night time pictures
I was not able to get a good side picture on this one as my other trailer was parked in front. But here are the pictures I could get anyway.
First off to meet the codes with marker lights that can be seen from all angles including front I had to use two lights. Many manufacturers will actually use one light mounted at an angle under the front corner of the trailer. I figured this was easier and better and it only added $ 7 to the cost for the two extra lights.
I also added lights on the fenders. These act as a center marker light although not required. I like them so I can see exactly where the wheels are in the mirrors when towing at night.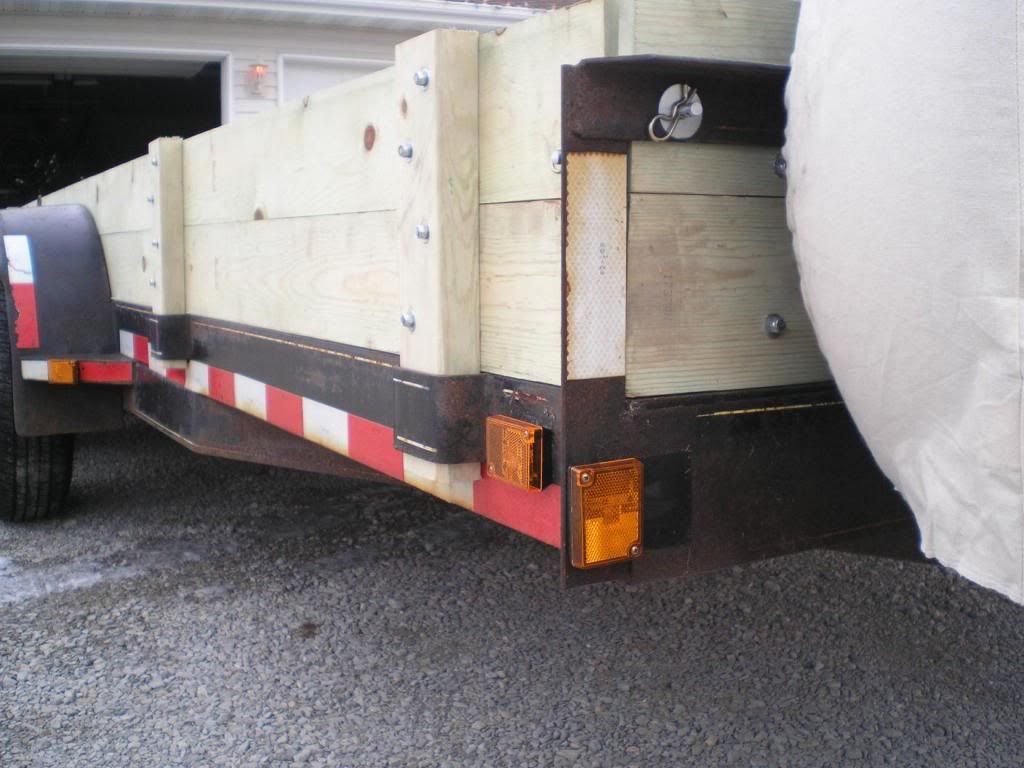 Here is the front corner view with the flash on the camera
And here with the lights only. I had to put the camera on the ground to avoid shaking it hence the lower view.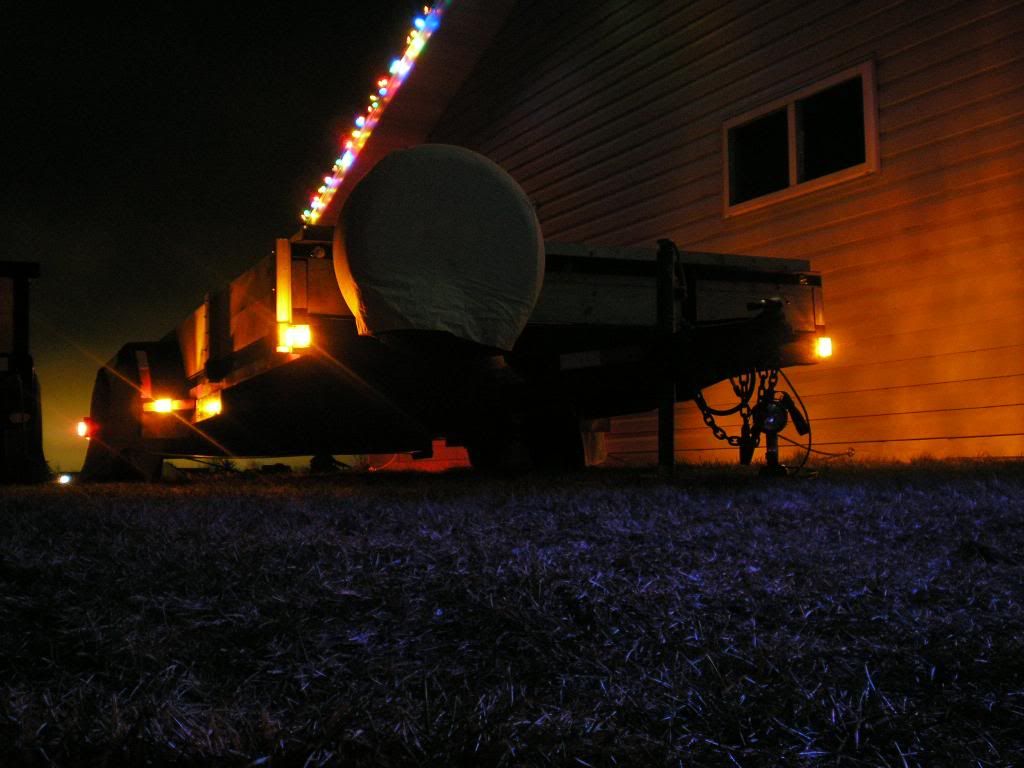 Rear with flash. The DOT tape really lights up.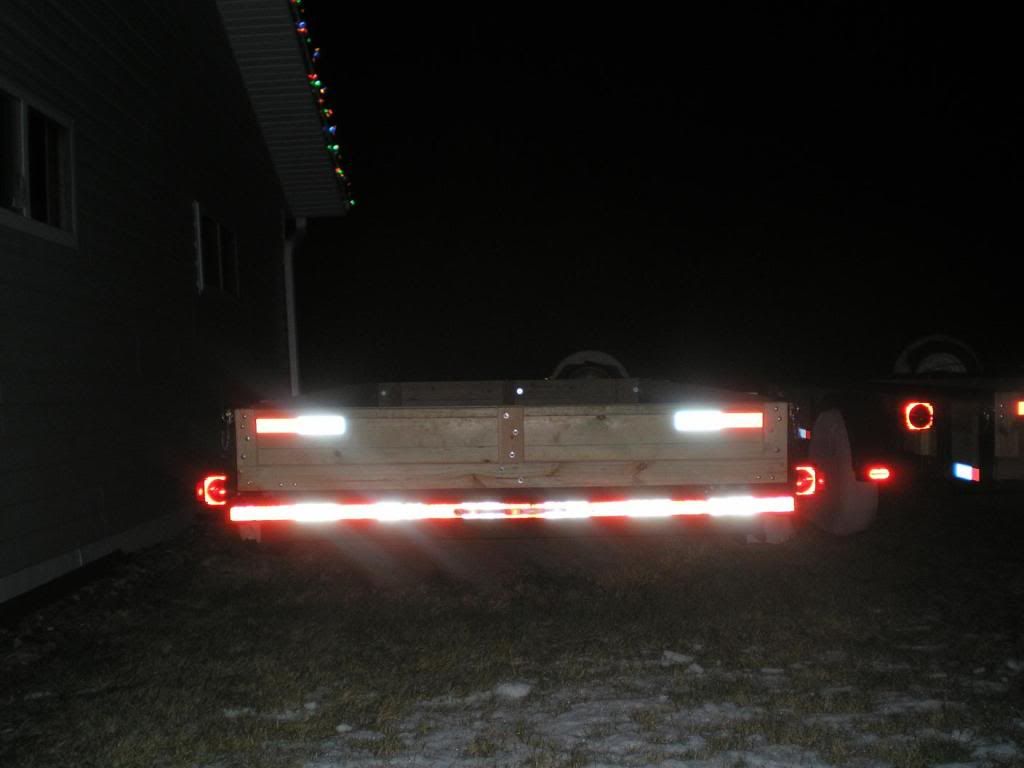 And with lights only from the ground.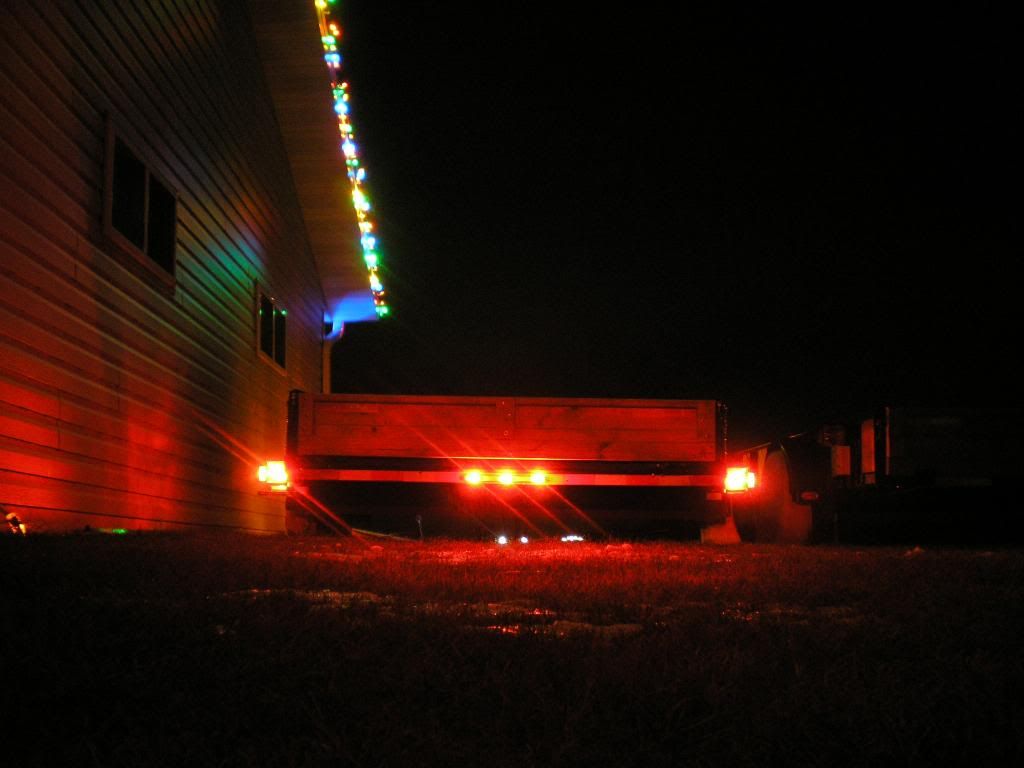 Again hope this helps someone else out there with some ideas on their trailers.
Feel free to let me know if you have questions or suggestions.