Discussion Starter
•
#1
•
Been seeing these things elsewhere, and decided if I ran across an aprropriate drum, I would fab...
10 bucks...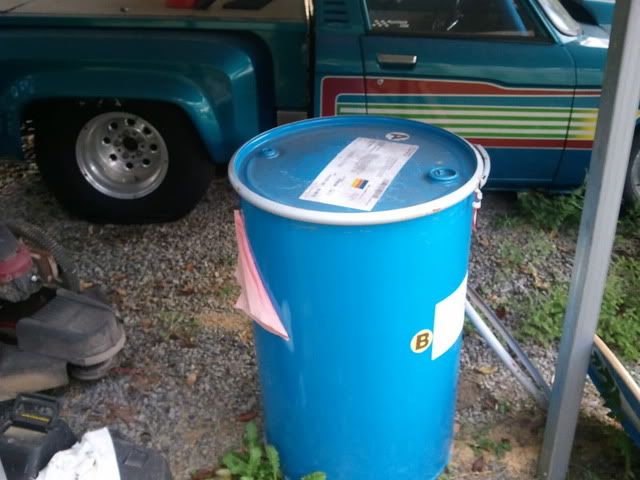 And of course, my kettle lid would not fit. I did not want to use just the flat top, since I plan on doing turkeys as well and needed the top room, so I welded a piece of flat stock around the top of the drum for the kettle top to fit...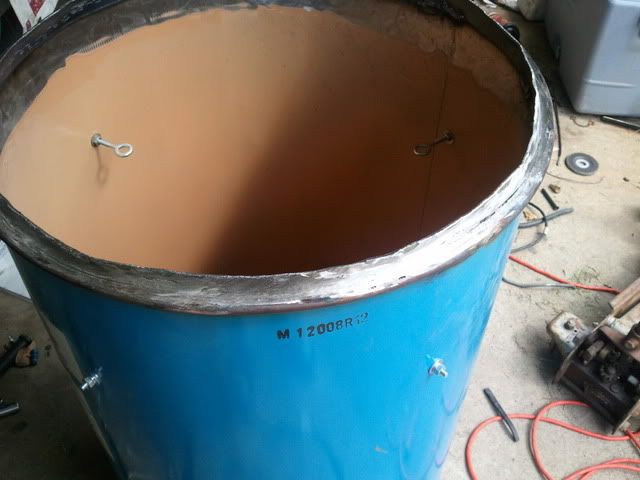 I had an old gas grille I won years ago that I no longer used since I got a larger one, so it donated its grate to be the bottom of the charcoal basket, and the sides were used as well, along with the thermometer in the lid. I also got fancy and used pipe nipples and street ells for my ball valve intakes. I had 2 different size ball valves on hand, so I have 2 different sized intakes, lol... And the reason for the aluminum paint job is I already had some left over high temp from painting a grungy aluminum intake. I paid $15.00 for another grille grate for the food to sit on, so I got $25.00 in it.
Once it got rolling I had one ball valve barely cracked...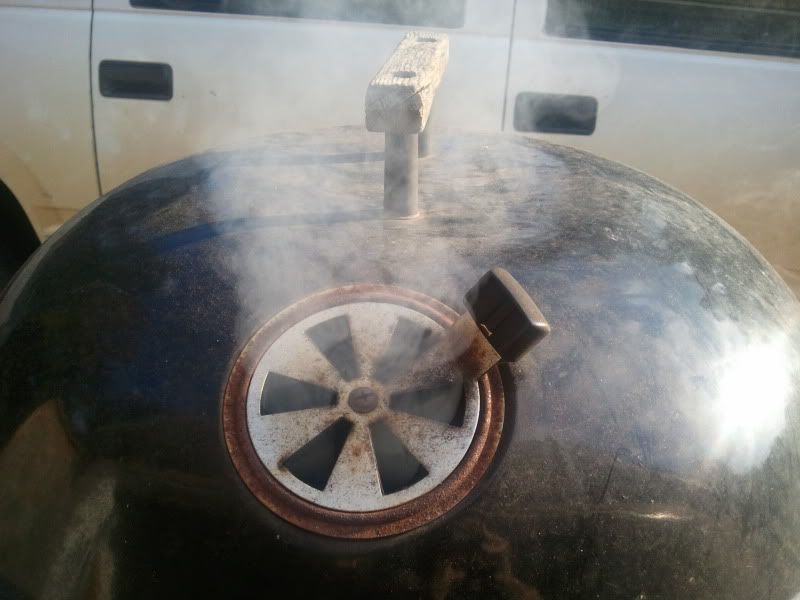 I used my own rub blend on a pork loin for a test q. I rubbed my meat last night :yikes:, then I wrapped in in plastic and fridged it...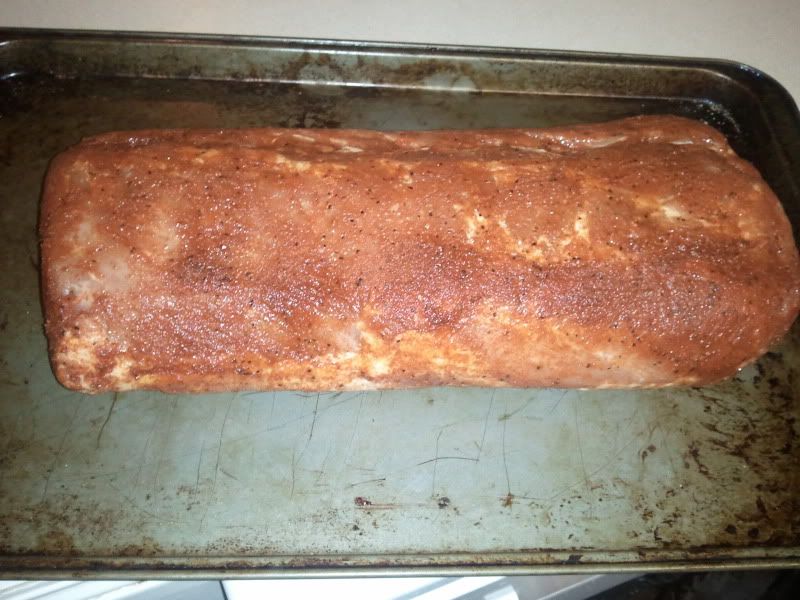 I injected it with apple juice and wrapped it in baconny goodness...
4 hours later after a 250 degree hickory smoke, I foiled it and let it rest for 30 minutes, which darn near killed me...
All in all, I am satisfied, next item up will be a brisket...