Regarding this thread
http://mytractorforum.com/showthread.php?t=82776
, my girlfriend and I spend almost two hours at this estate sale.
Let me just say, you Lawnboy fanatics would've had a field day!! Parts everywhere, decks everywhere. There must be enough engines and decks and complete mowers to put together about 200. They're piled everywhere. Mowers w/o shrouds I couldn't hope to identify. Engines w/o shrouds I couldn't hope to identify.
And then there's the trimmers galore, tillers, tractors, and more.
I left a lot behind, but took what I felt were the more interesting machines and the most complete of those machines.
I JUST got home, haven't played with them yet.
Here's the pics in no particular order:
What made the drive partucularly worthwhile! The (1954?) model. NOT an RPM though. Not sure if the tank is original.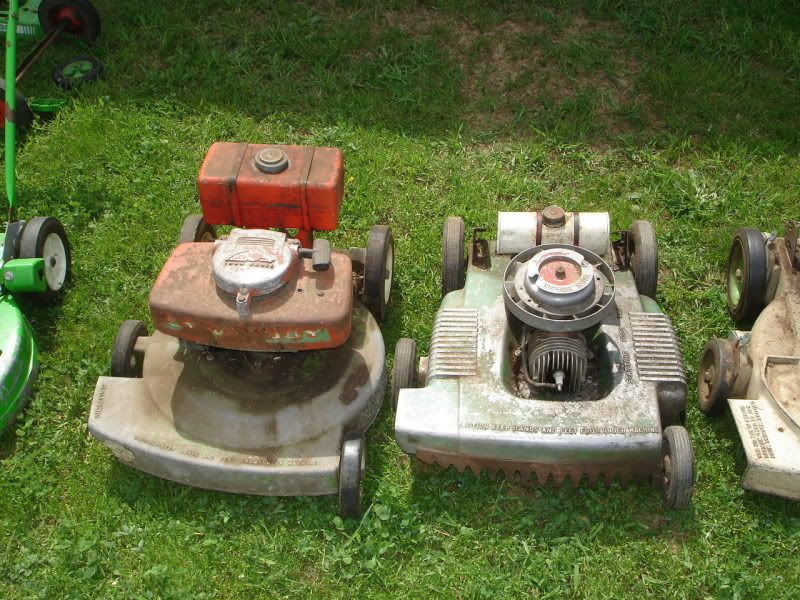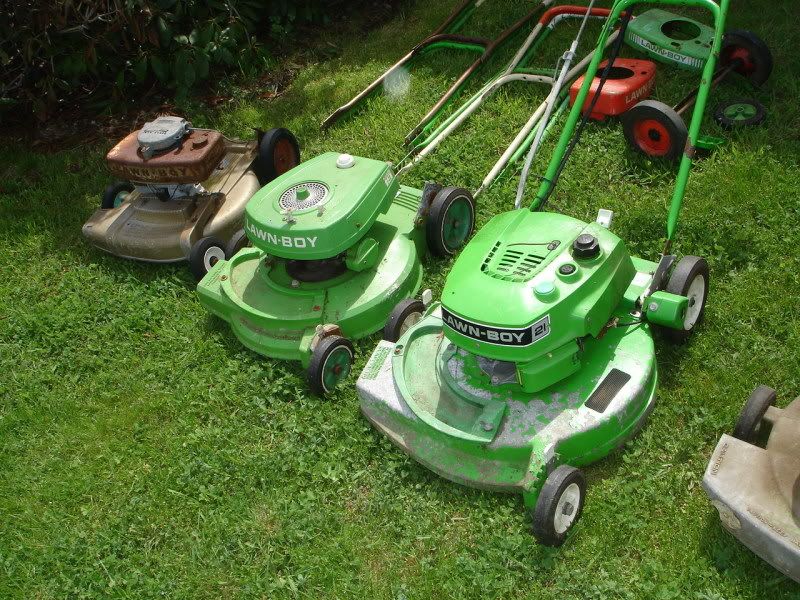 The tank on that commercial doesn't appear to be original. That's a brand new cast deck beside it, in green.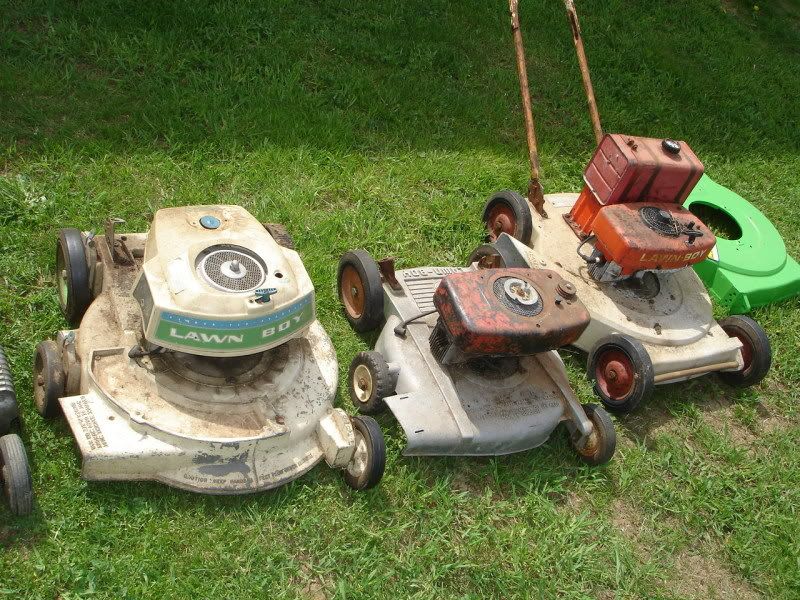 Super Commercial, 6277. He didnt even know it was there, it was underneath a bunch of other things.