Discussion Starter
·
#1
·
I bought this older Steiner. My plan is to fix it up, give it a paint job then work it. The p.o had said it leaks real bad oil and smokes bad and he only used it to tow cars up his steep incline driveway, He had said the tractor was never under any cover for its hole life just sat in the open. But had said the guy he got it off put a new engine it?
I had bought the tractor it had such a bad oil leak the hole tractor was coated, and had its own smoke cloud that would follow you around.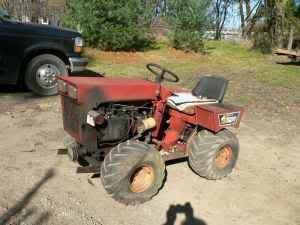 I had give it about 3 different engine degreaser baths to see where the leak was coming from but it still would hardly clean up. But it was better than it was. I had put on my spare mower deck that i have for my newer Steiner and i mowed with it.
Seems the oil leak was the crank seal, I pulled the motor gave it some more engine degreaser baths. After the motor is simi clean I can see all newer gaskets hiding under the covers/ Pull the covers and see written in crayon (REBUILT IN 2001) Turns out the had put a wrong crank seal in it when they rebuilt the motor. fixed that, no more oil leak.
Now i started to give it a paint job, Painting it with Valspar IH red, from TSC. I only painted the hood so far and the wheels.
I building a snow blade for it to, i am using a rusted up cub cadet blade. going to cut the wear edge off of it. then weld a newer but longer edge on it then I'm going to put aluminium over the blade part and bolt the two together so i have a smooth blade part.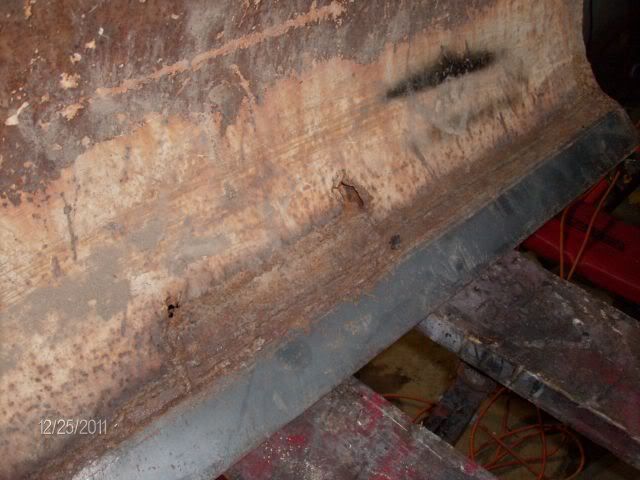 New fast hitch built for the blade