·
Active member, now deceased, but not forgotten.
Discussion Starter
•
#1
•
I dug into the steering issue on my 8183 tonight. The tractor was steering so hard at the end of last season I had to use two hands constantly to steer. I brought this up on my 20G thread and some good information was passed around. If you are dealing with this problem, the subject is between posts 155 to 177 here.
http://www.mytractorforum.com/showthread.php?t=254551&page=11
.
Some very valuable info was posted at post #177 by IL_Gravely8179, where he posted the details of his solution and reference this thread.
http://www.mytractorforum.com/showth...bearing&page=2
Included in his posting are part #'s he used to upgrade to needle thrust bearings in his 8000 series tractor. In the thread referenced, the Thread poster found his parts at Richards in WV.
Thrust bearing were apparently something most G series riders came with. It is not difficult to do an upgrade on an older 800 or 400 series rider.
Once I disconnected the tie rods I could barely swivel the font left tire by hand, using all my strength. It was worse on the right side. I had to get a long bar and pry as shown in this picture to move the tire at all. Wow no wonder I had difficulty steering.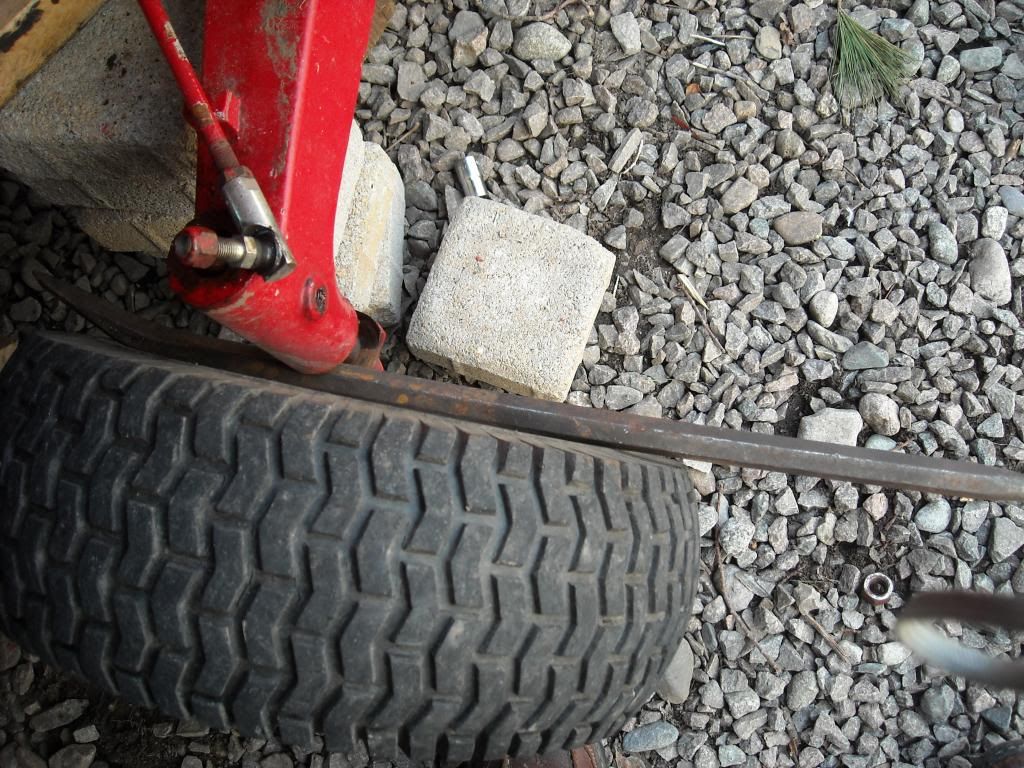 Removal of the King Pin Weldments required some wrasslin' and some heavy blows with a hammer. I managed to get them out eventually w/o any damage. Here you see how dry the left side is. Considerable work required to get this one out, even after this point.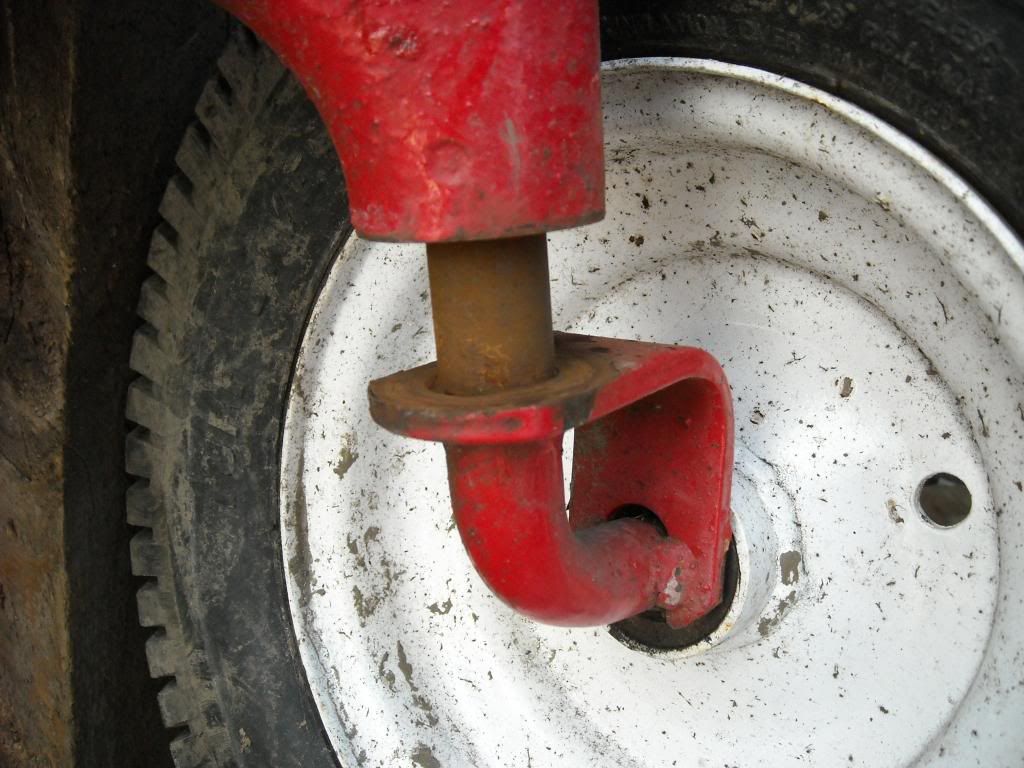 Here you see some of the hardened long-ago grease, causing the problem. There is more like this in the axle assembley. So we are underway.