·
Owner: The Lazy MF Ranch
I'm finally getting around to adding Touch-Control to my B. The hand lever for my belly blade takes too much effort to operate and snow could be coming soon. I was already underway when I decide to take some pictures. Sorry but I missed an opportunity to document from the beginning.
Touch-Control and Super C torque tube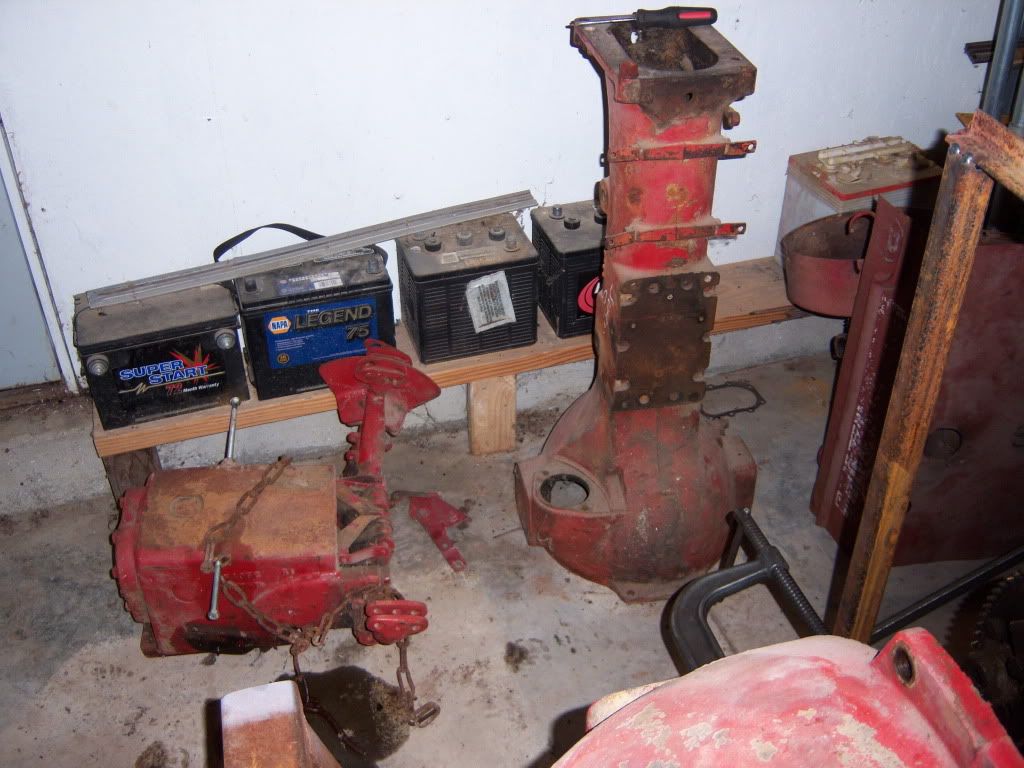 Front splitting stand made from scrap iron from the place I work
Rear stand
Come along rigged to the rafters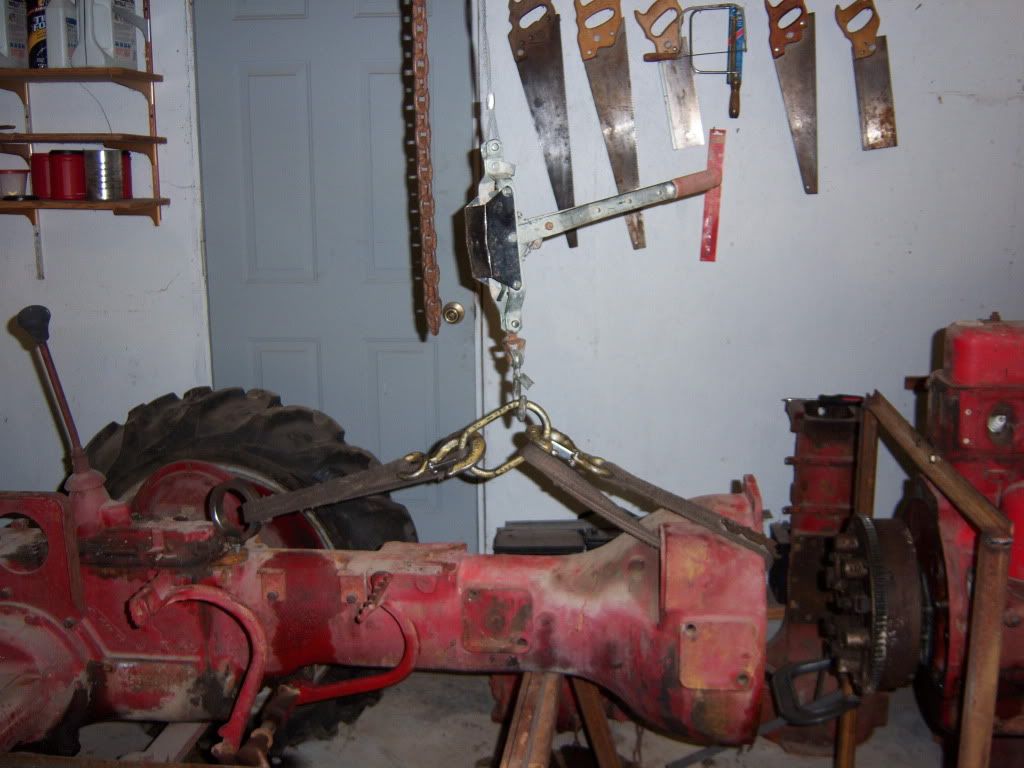 Split in thirds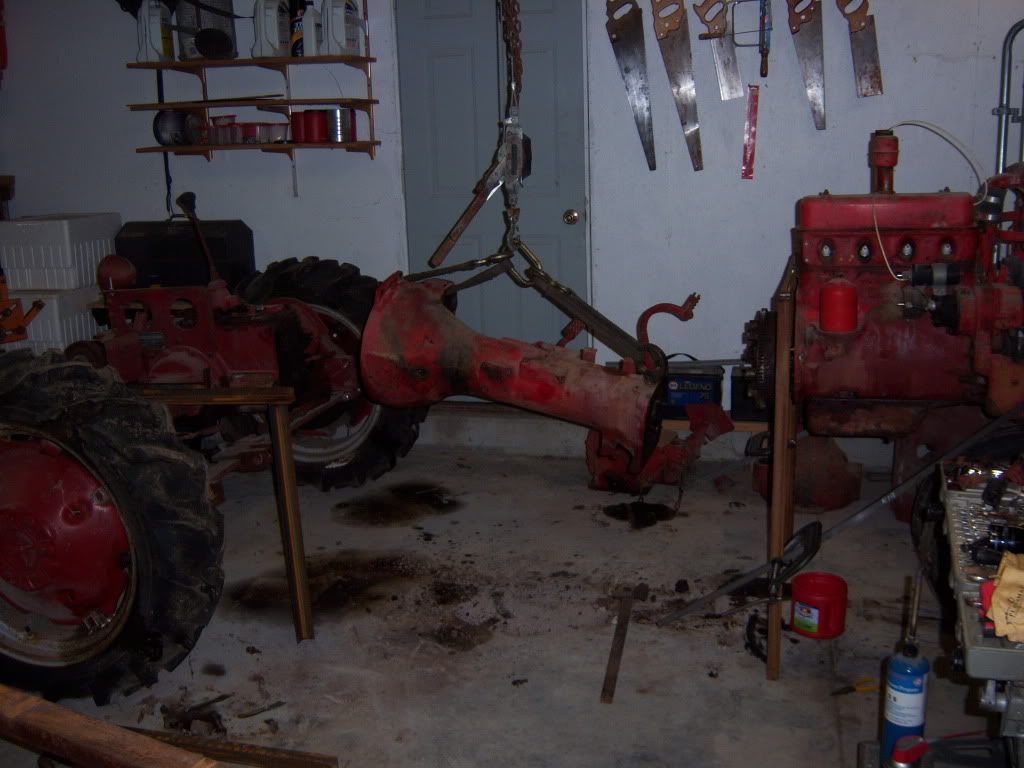 Clutch parts removed from the torque tube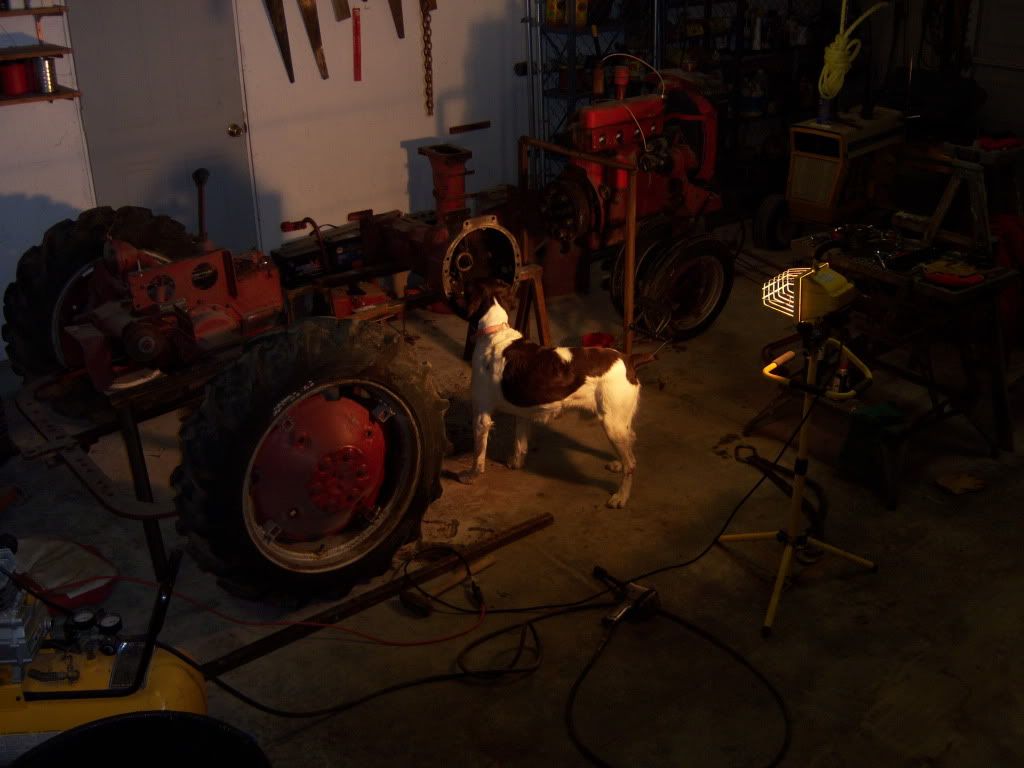 That's Rusty inspecting the old tube. Tomorrow night I will pressure wash the C torque tubes insides and get everything ready to reassemble over the weekend. I will tow the rolling chassis into work and give it all a new coat of paint in our booth. I'm hoping that by posting these pics I will be forced to finish the project. I'll be back as I get more done.
Later, JM