Discussion Starter
·
#1
·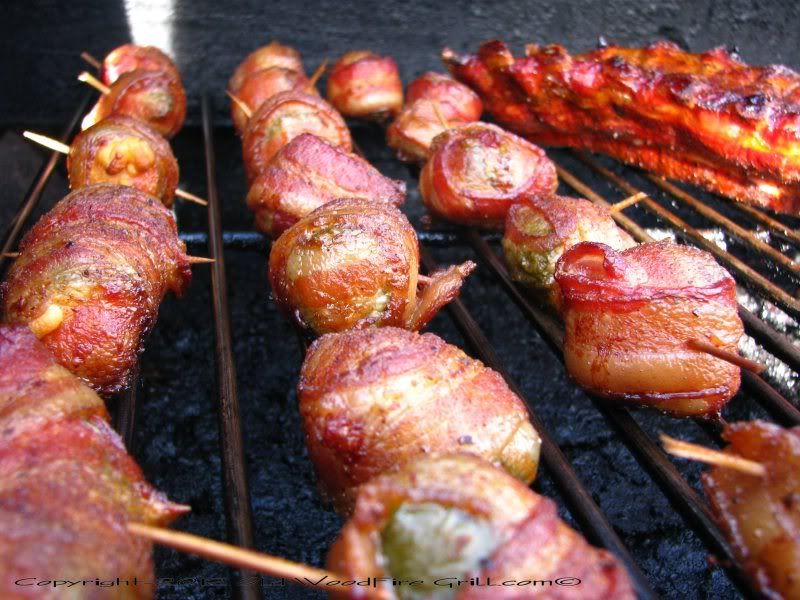 With SuperBowl Sunday right around the corner, we are kicking up some great football party foods here at
www.OldWoodFireGrill.com
to get ready for the big game. Smoky Hot Tater Tots is an idea that we came up with based on simple principles: bacon is good, jalapenos are good and tater tots are good! But putting them all together - on a smoker - that's gotta be a match made in heaven! I'm here to tell you, they didn't disappoint!
Here's what you'll need:
Fresh large size jalapenos, seeds and membranes removed
Thick sliced bacon
Frozen tater tots,
Old WoodFire Grill's KK's 10 BBQ Rub©
Toothpicks
Start out by removing the seeds and membranes of the jalapeno peppers. It is a good idea to wear latex gloves while doing this, as the juices from the peppers can get on your fingers and be spread to your eyes, nose and other places where it may not be enjoyable. Cut the top out of the jalapeno, then use a kitchen utensil such as a vegetable peeler or small spoon to core out the inside of the pepper, discarding the seeds and membrane. Slice the peppers into pieces just slightly smaller than a tater tot. Rinse them with cold water and pat them dry. Insert a frozen tater tot into each jalapeno slice, and wrap with bacon. You can slice the ends in half and place the tater tot between them. The key to the bacon wrap is to go around the pepper/tater tot horizontally and vertically. Secure the bacon with a toothpick.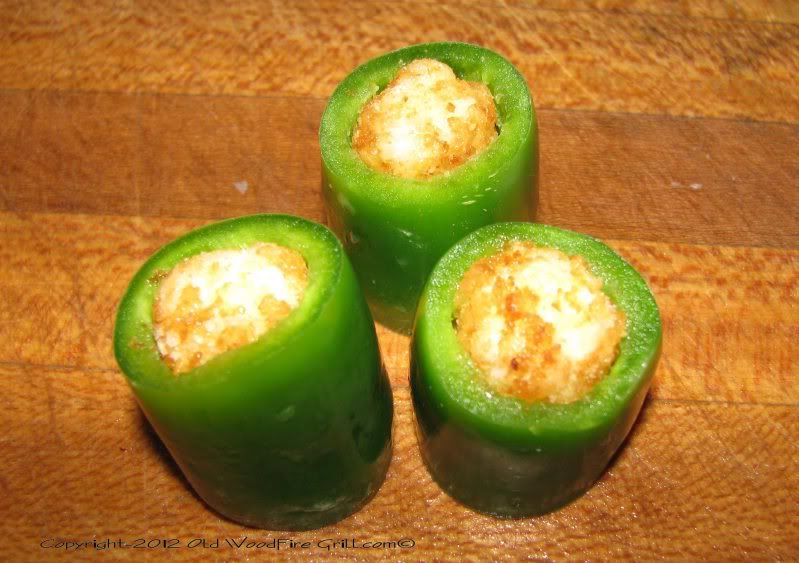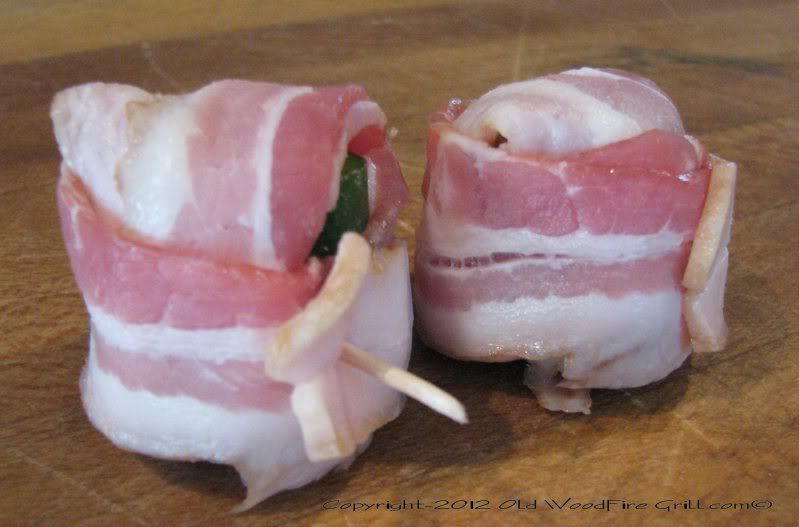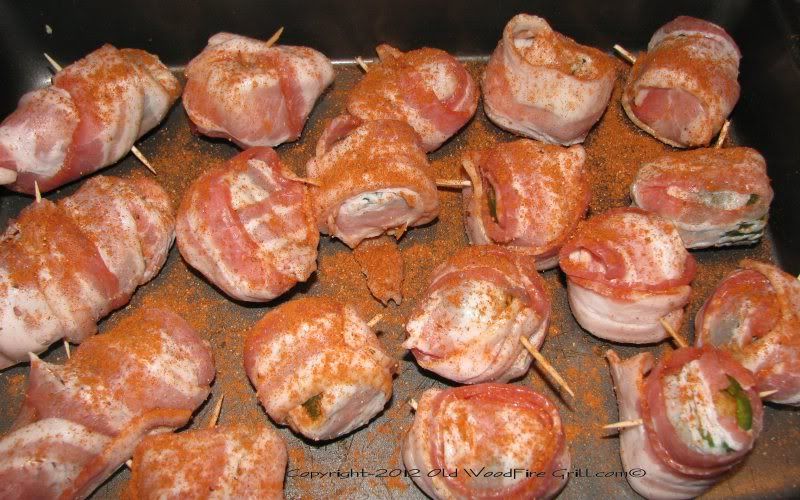 Dust the tater tots with a coat of Old WoodFire Grill's KK's 10 BBQ Rub© and you are set for the smoker. Place them on your cooker and smoke at 250-300 degrees for about 45 minutes, or until the bacon crisps up. Serve them hot with a variety of other finger foods and enjoy!