Discussion Starter
•
#1
•
The basis for this project was this: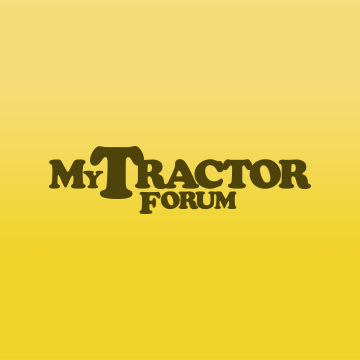 I got this along with new baling equipment and haven't found a good use for it. I thought someone could suggest a use. It will move small implements around but our place is only 7 acres. You can attach a small rake and pull it with a utility vehicle but mine is not really powerful enough. So...

www.mytractorforum.com
It was called an "implement cart" meant for moving small tractor implements from place to place instead of using a tractor. In my case I used it as a cart for a small mounted hay rake. The rake worked much better on the cart than it did while mounted on the 3-point of my little tractor. But, I finally got a real hay rake and this thing was going to waste in the back corner of my property. So, I cut it up into small pieces. I used the main part of the frame for the basis of a small utility trailer that fits my utility vehicle perfectly. The utility vehicle is a Yamaha U-MAX light utility intended for golf course maintenance. It has a gas engine.
It soon became obvious to me that in order to reduce the hitch weight I needed to add another pair of weld-on spindles and wheels. This trailer has no springs so I will use it only on my small hay farm. The MAX has a 15 mph top speed. It would bounce way too much at faster speeds like on the highway. I won't register it for road use or add lights. Just a fun small trailer to haul stuff around the place. Maybe give the grandkids and great-grandkids hay rides.
I made the fenders from a left-over sheet of metal used to build our house and barns. I think it is 28 gauge steel. The floor is 1" X 6" treated coral fence lumber. Actually 1" thick. The added frame parts are 2" angle. The tounge came from a project I built to carry 4, 5 gallon fuel containers in the receiver hitch of my pickup.
I hope you enjoy looking at it. I was fun to build.