Discussion Starter
•
#1
•
Theres a long story behind getting tis tractor but pretty much we got it for free. Has sat for a few years covered up, had a bad rear seal in the engine. I decided to tear into it and get it looking new and be a project tractor. Eventually I want to buy a small diesel to put in it.
What it started out as...pretty straight still.
Pulled the engine, gas tank, battery, and took the hood off and ended up with this.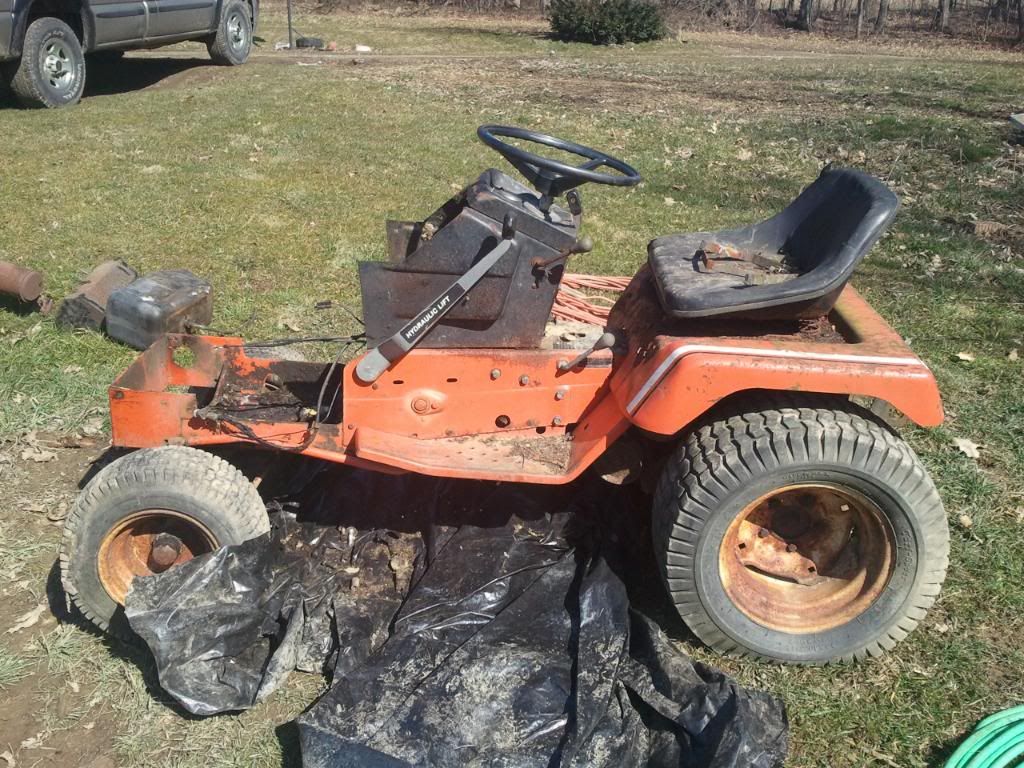 The mower deck is still in great shape! Figured itd be rusted to nothing.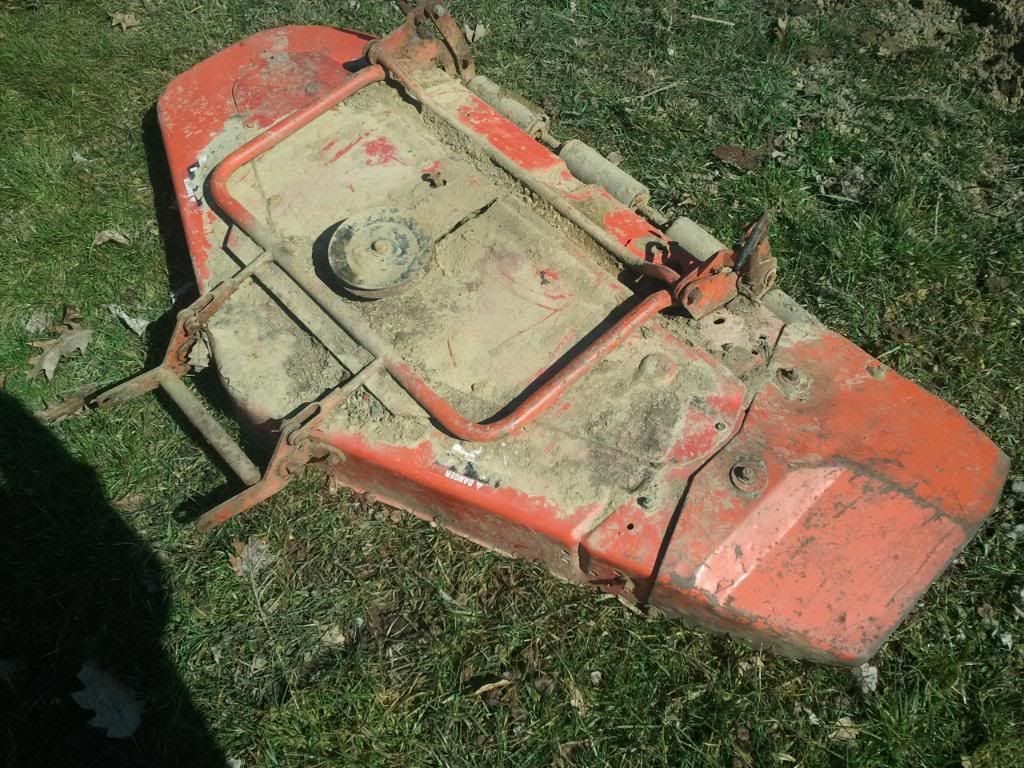 Alotta oil and dirt under the engine on the frame...
Engine sitting on the tailgate before I started taking it apart.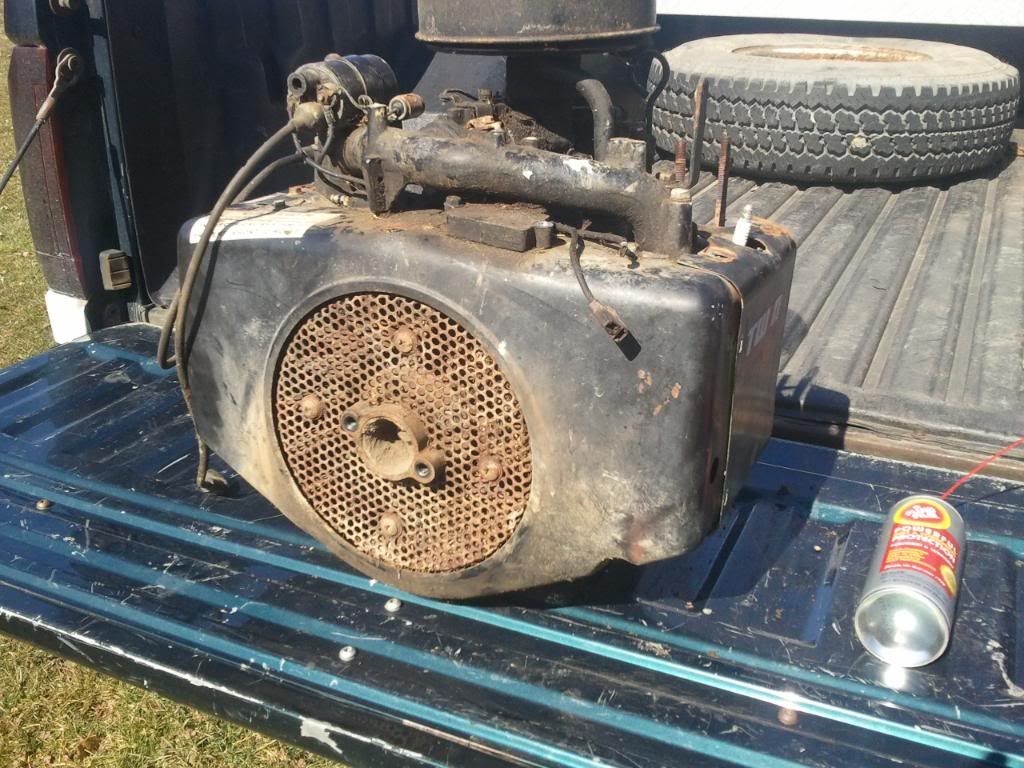 Took the heads off and some other small things to check the valaves and pistons, everything looked good so I painted it all up and put it back together.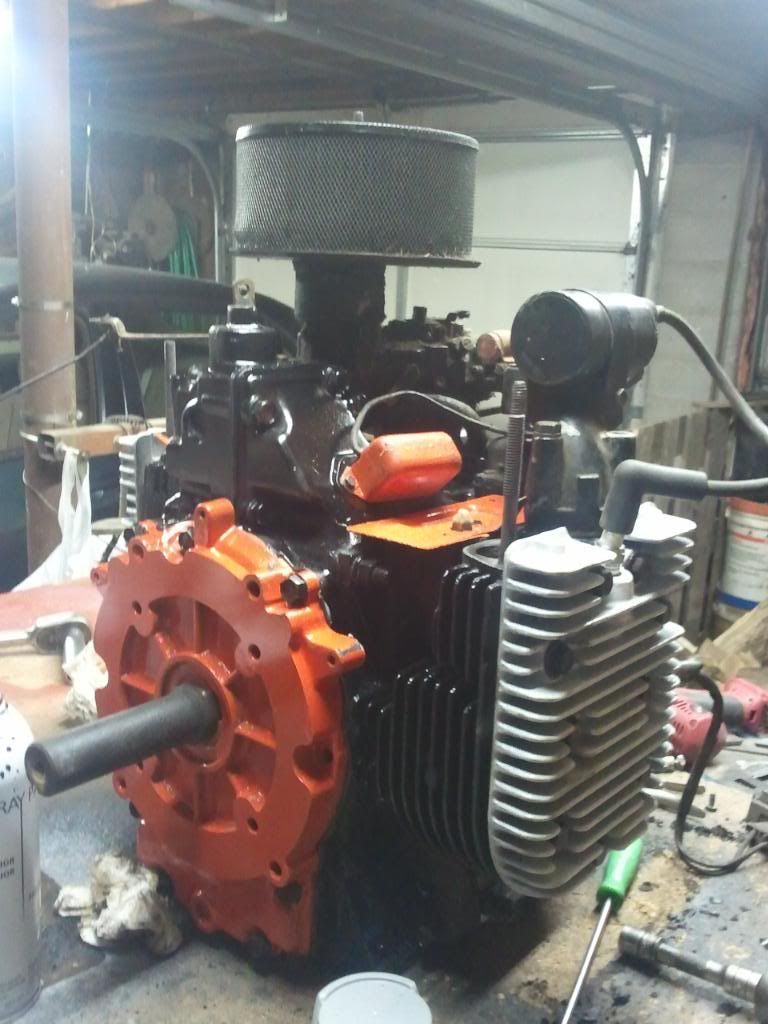 Doing more sandblasting tonight :fing32:
Sean