Discussion Starter
•
#1
•
I've not posted on here in a while, life got REAL busy the past couple of years. I moved three times, finally buying the house I'm in now a few weeks ago, and I'm working on getting my workshop set up, finally.
A bit of history... I moved to my grandmother's efficiency apartment in 2013, then a few months later to the rental house next door. While there I found a nice big storage building for $1000, easily worth $4500 or more, 12x16, three windows, pre-wired, with a loft and built-in workbench. :thThumbsU It was on Craigslist and by the time I drove over the guy said he had about 30 calls. I bought it then and there and made arrangements to bring it to the rental house.
There was no power there then so I just used an orange extension cord and limited power to the lights and light tool use. But mostly, it was used for storage as the rental house was tiny (760 sq ft!!).
The missus and I wanted our own place so we looked and bought our present house in June and I made arrangements to move the building once again to it's final location. I had to cut a dogwood tree down to make room for it, but there's only about a dozen on the property...
Anyhoo, I got the building moved on a big rollback for only $350.00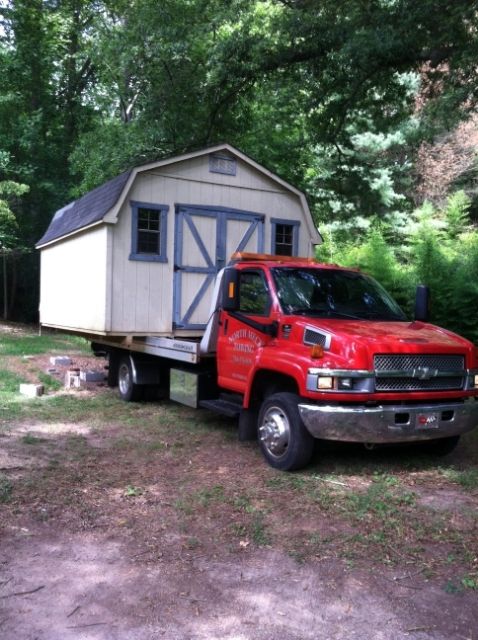 I took pictures as I had opportunity so I'll post some of those and then keep updates going as I do them...