·
The Admin from... Nowhere!
Discussion Starter
·
#1
·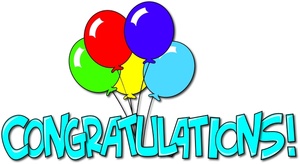 Congratulations to Ericjr16, our Featured Member of the Month for September of 2014! As many of us know from his widely various threads, Eric has a passion for restoring tractors, regardless of brand... A passion he shares with his family!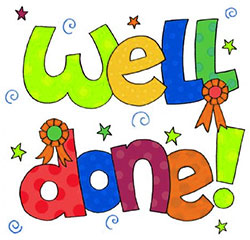 Please join me in congratulating Eric as we get to know him better through both his writeup and (our favourite,) his pictures!
Name:
Eric N. Jr
can't forget dad! Eric N. Sr
Join date:
May 2012
Member number:
73050
What city, and state, do you live in?
I live in Wurtsboro NY.
What do you do to earn a living?
I am currently a warehouse manager for a wholesale water pump supply.
How old are you?
42
Military service?
No, honored to live next to a current Marine!
How did you come to join MTF?
I would Google for answers to our tractor questions and always saw MTF come up!
What are your favorite forums and why?
Craftsman lawn and John Deere. I love both style machines and learning more about them!
What do you like most about MTF?
Everyone I have dealt with has been very helpful and the friendly atmosphere!
Please list your tractors and/or equipment:
I have a keeper fleet of;
1967 Sears Suburban SS10
1974 Sears Suburban ST12
1980's? John Deere 180
1996 Craftsman lawn tractor permantely a single stage snow blower.
Then the flip fleet changes hourly sometimes!
Here is a video of our machines I just did!
What is your favorite tractor or piece of equipment and why?
The SS10 and the 180 as they are close to my heart. The JD 180 was our first restore together. The SS10 is a honest survivor and a workhorse!
Is there a tractor or piece of equipment you'd love to own someday?
I'd love to get my hands on a small FEL! We are working our way up there! We have owned so many brands over the past three years so far! Kinda takes the itch out of wanting a machine! I just keep / give away the ones I like a lot!
Tell us some of the tasks you use your tractors and/or equipment for?
Mainly snow removal with the Sears/Craftsman fleet.
The JD 180 comes out of shed once in a while to "play" .
Could you describe your property for us?
1/4 acre of slightly hilly lawn. Could/did mow with push mower for years. Great for testing tractor hydros!
Is there something you'd love to build or restore someday?
I would love to do a custom car with dad. For now the tractors fill the void. Here's Dad on his custom painted Craftsman.
Most memorable tractor moment?
Firing the John Deere 180 for the first time after full paint and tear down. We were so rookies!!
Earliest tractor memories?
Not much really, we never had one until I was in 30's.
Do you have any other hobbies or interests that you'd like to share with us?
I was a auto tech in the '90's and still love working on cars. The reason we have the lift! I am a avid birdwatcher/ feeder. I enjoy going to gym and bike riding to keep the weight off. I was 409# once God knows I don't want to go there again! Here we are on a bike ride/vacation!
What do the other people in your life think of your "tractor" hobby?
Dad is my partner and we have a great relationship due to the tractors. We fight and such as all father/son teams do. Mainly over it by lunchtime!! Mom puts up with us!! She has input in paint colors and loves to see finished products!