Discussion Starter
•
#1
•
Hello Friends,
I'm trying to help out the neighborhood kid. Just when this young lad (16 years old) got around to advertising his lawn mowing services, his old Noma lost its steering.
So I invested a few bucks into his future (because hey, most kids his age just sit in front of an XBox, he's actually trying to make a small living..)
So a local guy was selling a ride on.
Craftsman II LT4000 6 speed 14HP OHV 42" Deck
Sears Model # 917254851
Serial # 110393D-001006
Kohler Engine Model # CV14S
Spec # 1452
Serial # 2326709014
Pics...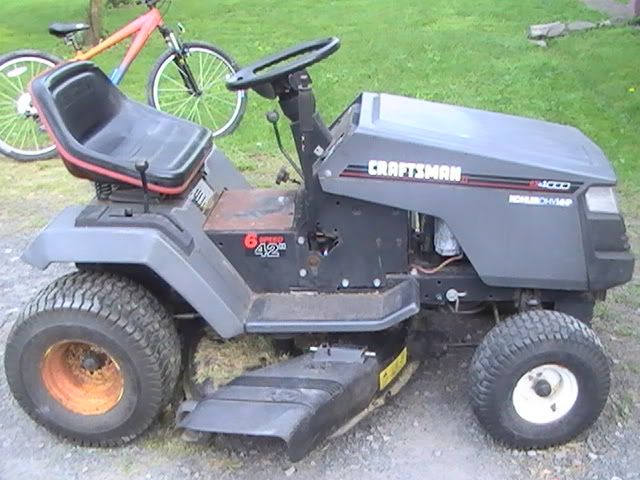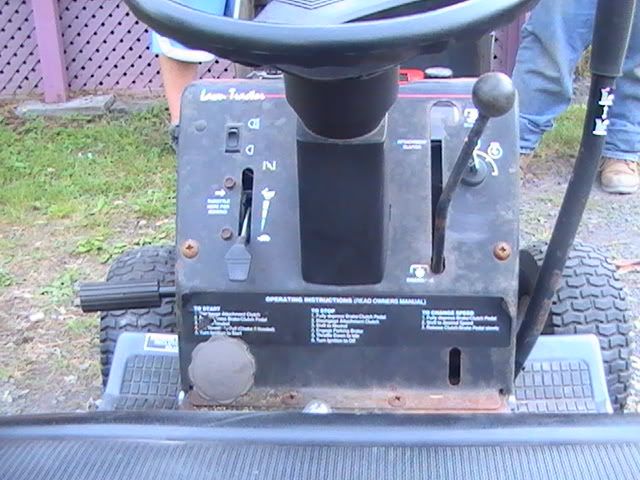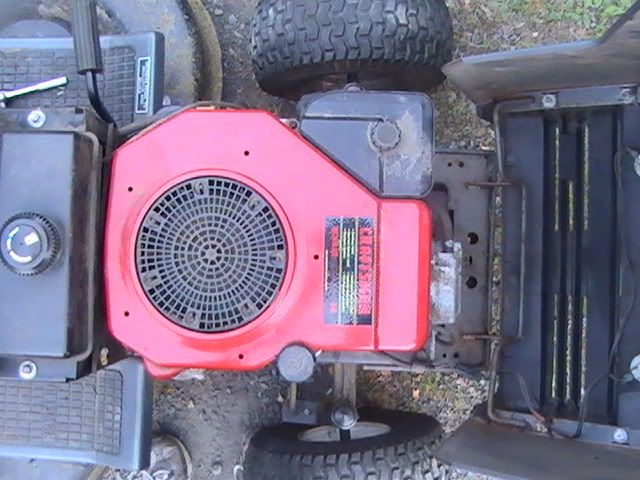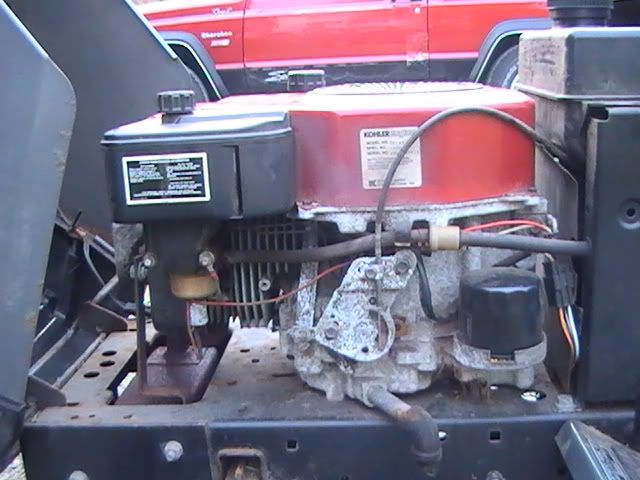 This little tractor runs BEAUTIFUL, but has some minor issues. Ok, Some questions (because I've never owned a mower before either, so this is a learning experience for both of us..)
1.) From the riders point of view, the deck mows just about down to the dirt on the right hand side. It only has 2 notches, full up, and full down (though upon further investigation, the inside of the chassis has several more notches inbetween which are covered with sheet metal.... HHmmm..). How do I go about leveling the deck out between left and right side so that this kid can mow a lawn properly?
2.) The previous owner said that Craftsman Lawn Tractors have no brakes, but yet looking at the tractor itself, if you depress the clutch pedal on the left, it should engage a brake as well? How do I go about adjusting this?
3.) I'm wondering if the engine itself was replaced with a newer model because the hood doesn't close all the way down to the dash. Upon further investigation, I determined that the headlight housing on the inside was resting against the engine itself. This shouldn't be however, so am I right in my assumption that the engine was swapped out with a newer one at one point?
Thats pretty much it for now. A manual for this mower in PDF would also be helpfull. I'll keep posting pics as we make progress. I have the utmost respect for this young man, and want to see him succeed.
Joe.