I'm hoping someone has successfully mounted a 44 blower (BM26888 model) to a S240 and can tell me what I'm doing wrong. I'm trying to get the belt around the pulley before mounting the blower assembly as shown toward the end of this video, but the belt doesn't seem long enough. I checked the part number (M158130) and it says it's the right one, which makes me believe I'm doing something wrong.
Here's a pic of how far the belt comes out of the front. It doesn't look nearly far enough compared to the video.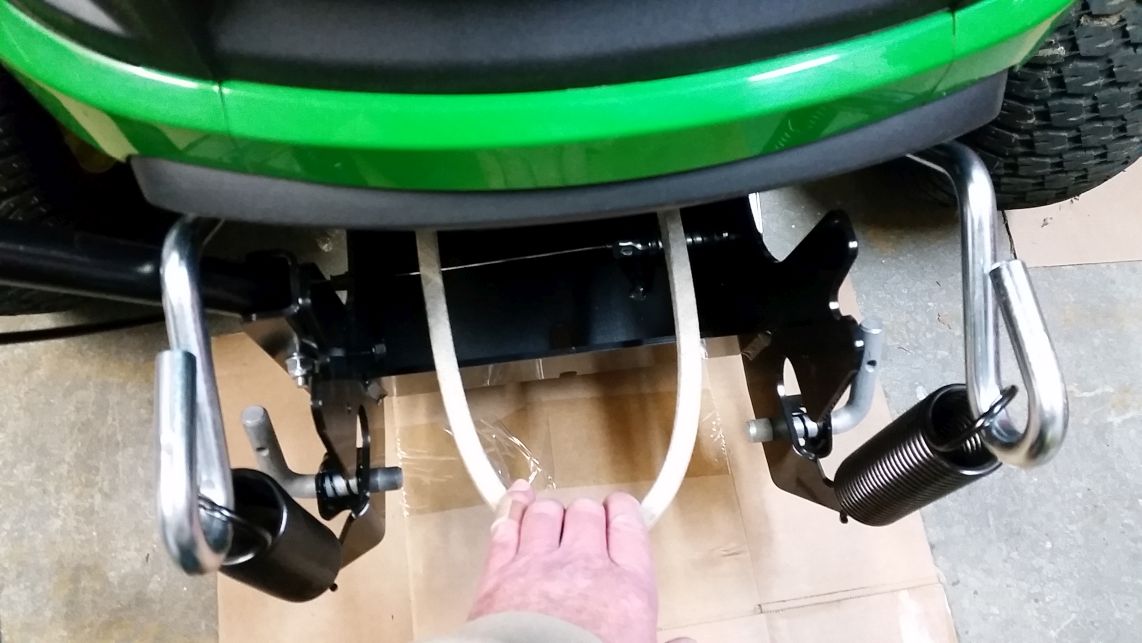 Here's a pic of the belt drive module. I'm pretty sure this is mounted in the right spot. Notice that it comes in contact with the rod for the forward speed pedal. I don't like that.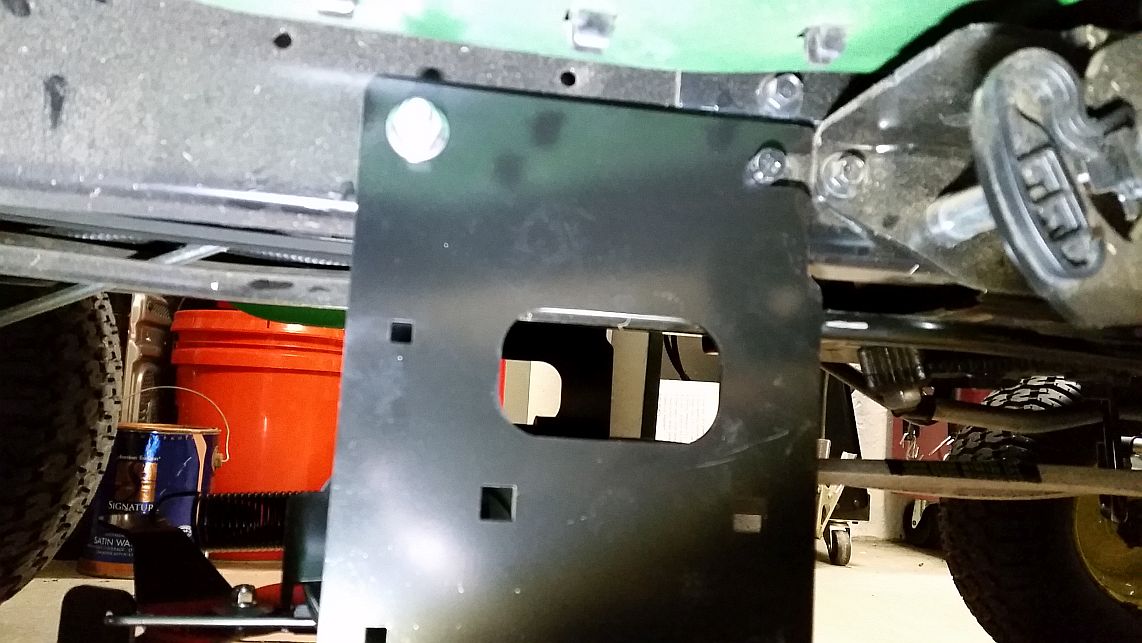 Here's a pic of the belt from underneath. Note that I had to twist the belt for it to be oriented correctly to the PTO pulley. This doesn't seem right but it's the only way I can see to route it.