Discussion Starter
•
#1
•
sixchows...
That picture you posted did it.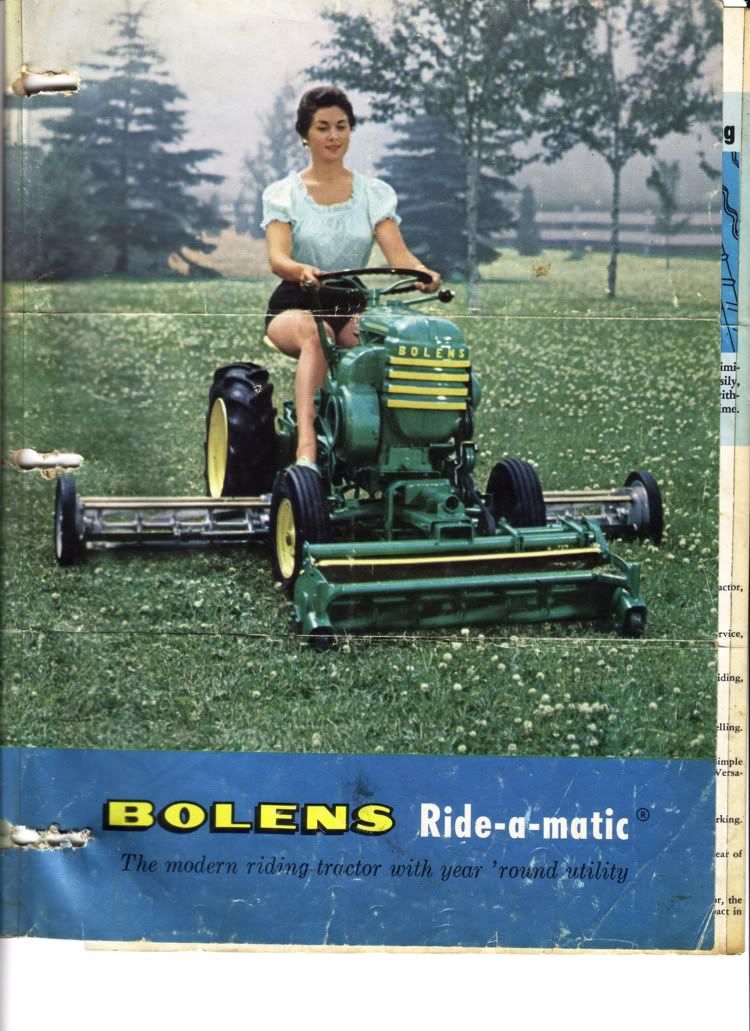 I'd been pretty successful at suppressing the urge.
But that *** picture just took me over the edge.
No doubt about it now, one way or another I'm gonna
do a 1957 Ride-a-matic.
Any advice on where to find one ? They don't show up
on eBay very often and the Bolens guys seem to be more
into Tube and Large frames. I'll put up a post on the Yahoo
classifieds but would appreciate any additional leads.
BTW, Its gotta be '57