Discussion Starter
•
#1
•
Ok fellas I am diggin into a 3 prong coil...pics of my progress so far on the 2 prong below. I dug away alot of VERY VERY hard epoxy with a dremel cutting lines in the epoxy and basically using a rug knife and small screw driver to dig and pry the stuff loose.
Any one have any ideas on where to find the positive terminal in this sea of impossibly hard epoxy?:00000060: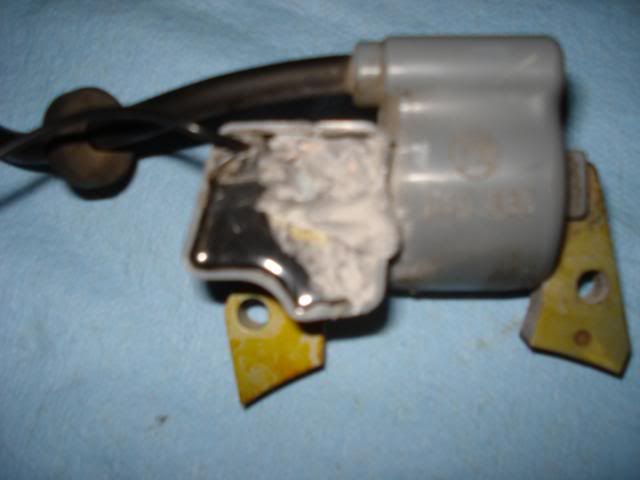 Now where do I dig on the 3 prong one?