·
TECH Exchange Contributor!
Discussion Starter
•
#1
•
I gave the lawn the last mowing this weekend and then started changing over the tractors to my winter configuration.
This year I have the new 23 hp Legacy in the mix so I decided to leave my older 20 hp unit with the FEL on it. That one will really just sit in storage in the corner of the garage but it will be ready to go if it really gets crazy with snow.
The last two years I have had to change the tractor over to FEL at least once to dig my way out though 5-6' tall drifts.
Since we all like pictures here are some of the new tractor and the whole setup of tractors.
This is one mean looking snow blower at this angle. It is a 47" two stage unit. I think it will work better on this tractor with a little more hp on it.
Side view showing the new ballast box I made for the tractor. I put 200 lbs of ballast in there. (actually about 6 gallons of nice small screws that were just being scrapped at work).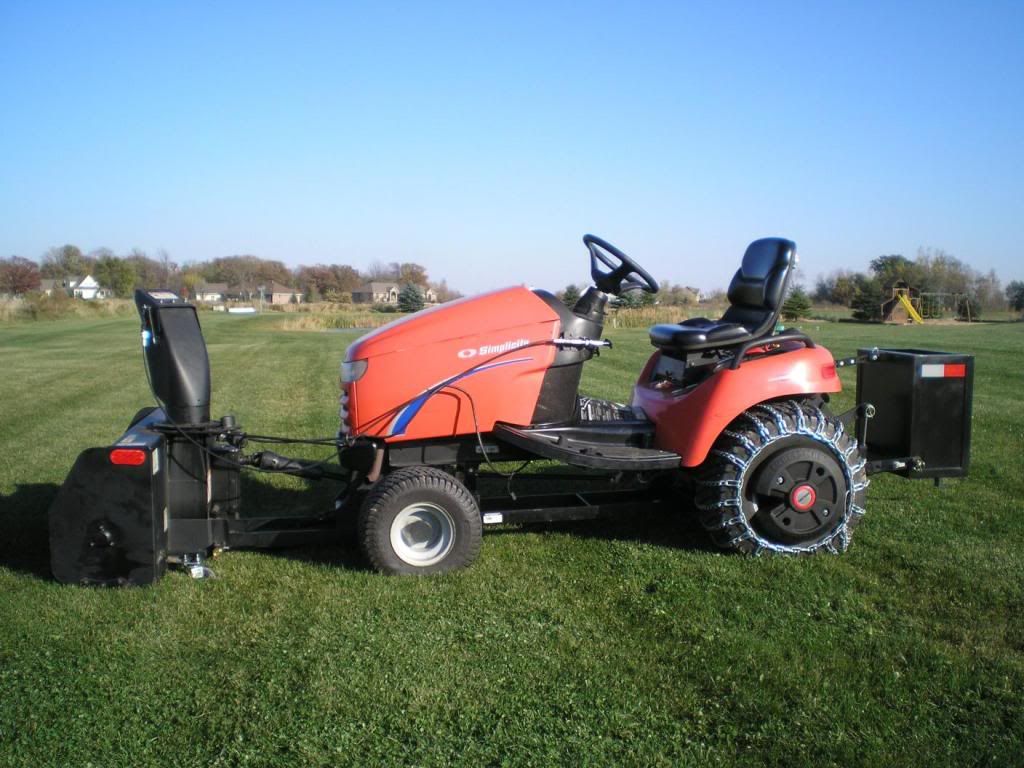 Here is the whole group. I cleared out the garage so I could sweep the floor and I thought it was a perfect time to take a group picture.
Right to left is 25 hp Agco Allis with 60" plow, 20 hp Legacy with 48" FEL and 23 hp Legacy with 47" 2 stage blower.
Rear view of the tractors showing ballast boxes and chains. I only have two set of chains so I put the Ag tires with the FEL as it will likely not be used.
I have an extra set of 50 lbs suitcase weights coming for the Agco to fill up the weight rack to 300 lbs.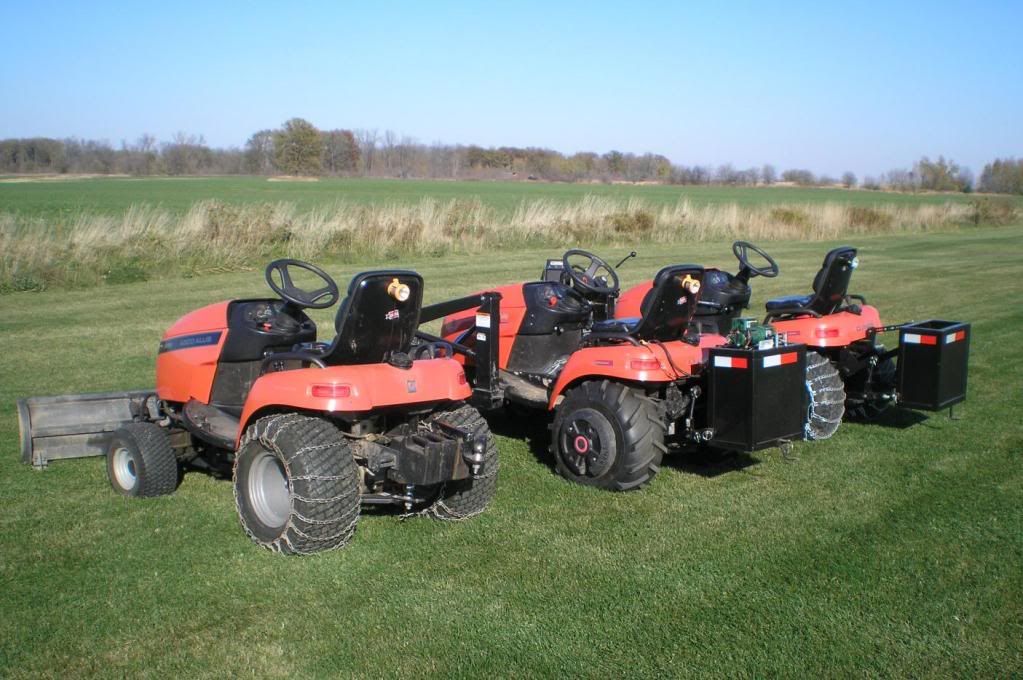 Now that I am all ready I assume it will be a Wisconsin winter with almost no snowfall :fing32: