Discussion Starter
·
#1
·
In another thread Toolin breached the topic of reusing old office desks and cabinets in his garage. I agree that this is a great use of the older stuff. The old Steel Case office desks are built like a battle ship and can be had for free. In one piece they require several people to move but can be disassembled into components and moved easily with the aid of a two wheeler.
This is my work bench made from an old secretary desk. The compartment on the left has the typewriter lift which now mounts a small belt sander and a 6" bench grinder which disappear when not in use. The base is made from discarded bed frames I picked up on trash day and elevates the work surface to a comfortable height for me. Not shown in the photo is the old typist chair with an piece of tubing elevating it to the correct height for the bench.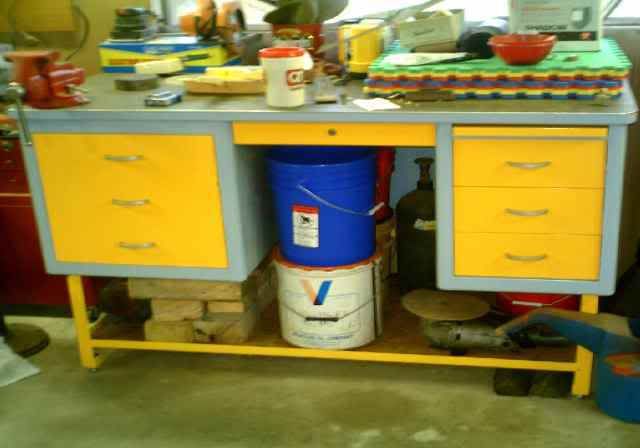 Wall lockers and storage cabinets are frequently available for free or short money on CL and sometimes the office furniture suppliers will give you the old stuff just to save having to haul it for scrap.