·
Retired Super Moderator - Deceased September 2015
Discussion Starter
·
#1
·
Wheel weight that is. Temp weights till, maybe, I pour some, but till then this will work.
1" Allthread cut and welded to 1 1/2x1/4" flat bar. Drilled bolt holes and a center 1/2" hole. I then welded the allthread to the flat bar and also plug welded it thru the 1/2" hole for extra support.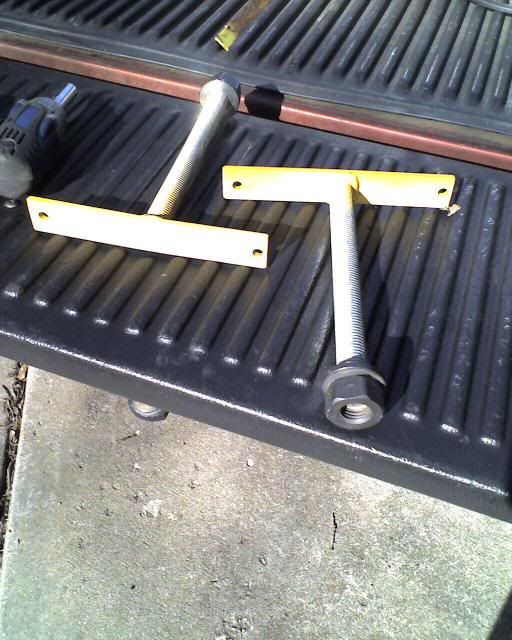 Then Mounted them to the Wheels.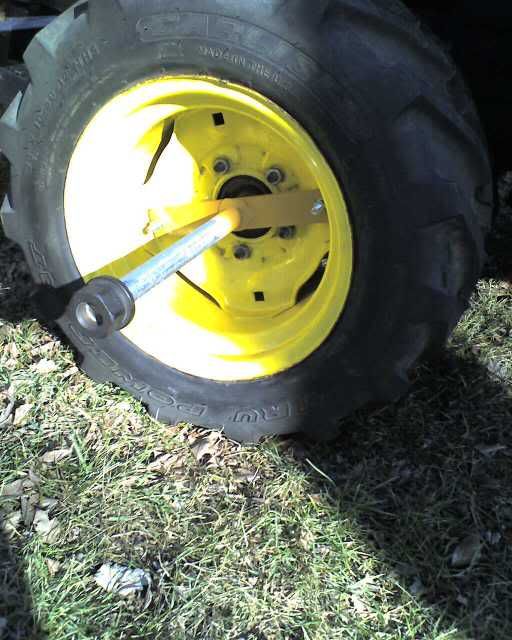 put the weights on. 1 15lbs and 1 20lbs on each side and cut off the extra allthread with my Portaband.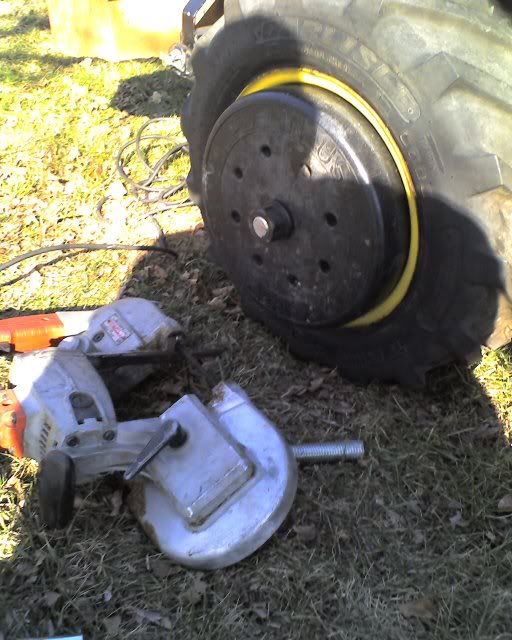 That is it. 70 lbs on the Ag wheels.:trink40:
Did the same on the Custom 6 except I only had 10 lb. So I got a total of 40 lbs on it. Got 2 20's-2 15's- 8 10's and a couple 2 pounders for $10 at a Flea Market!:drunkie: