Discussion Starter
•
#1
•
Had some lumber dropped off for my house addition , but it was left away from where I needed it . Been raining every day for a month (practically) and now it's nice enough to move it . Well , way to much to move by hand , so decided to use my 2 "new" toys to see if I could get the wood moved .
2x10x14' spruce stacked 4 deep and 7 wide . And of course it's all soaking wet . But the JD140 moved it with no problems and the trailer held up fine with the weight .And now it's right where I need it . :thThumbsU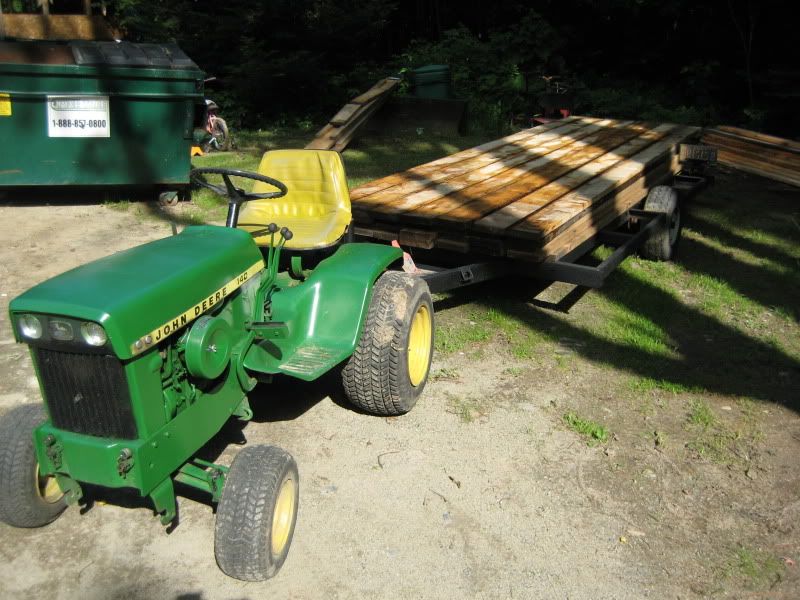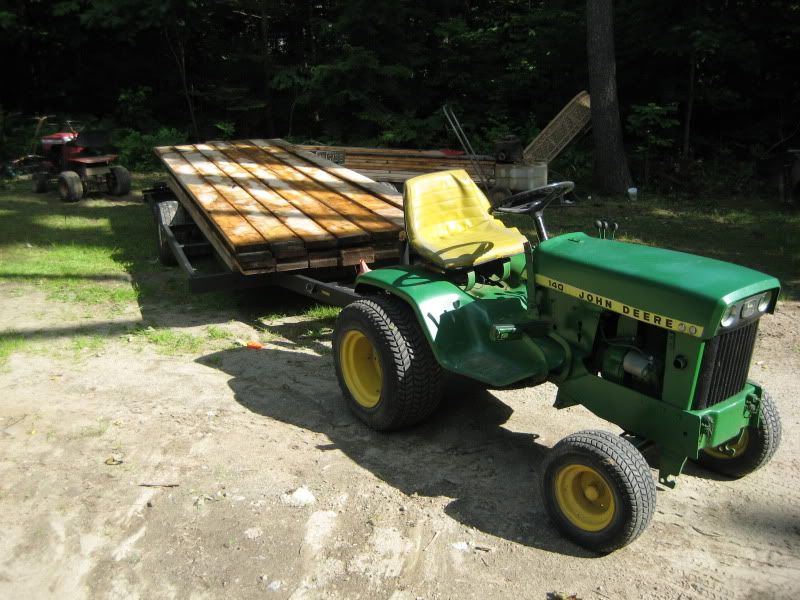 Pretty sure I could have loaded even more on there , but decided to split the load . Not to bad for a $200 tractor and $100 trailer .
.
.