here was the original thread:
http://www.mytractorforum.com/showthread.php?t=151480
Went to see the machine today, offered the guy 2250$ and he took it no questions asked. So did I get a good deal or buy trouble...
Seems to run like a charm, I drove it up the tilt trailer and held it there to let the xmission heat up then pressed ahead and no hesitation at all, must be about a 30 degree tilt. Full power runs great, coming off to half throttle and the motor runs rough-
The pics below are just the way I got it, the hood is cracked and the plastic bumber is broken off but no structural damage. Seat may be repairable, no tears... It is the liquid 2 cyl, 20 HP kawi, power steering, power lift, weights, blower and chains...
What do yo think?
The hood and bumper are replaceable, with a little touchup on the tractor I should be all set.
I will take the deck off and paint it up but no dings etc. I have 4 acres and not a single blade of grass to mow... :banghead3
I intend to take the blower apart. get it sanded, strightned and painted and I think it too will be a keeper, I want to install and adjuster for the deflector, I am sure I can use one from another model...
thanks for the kind words!
As I got it, complete with all seen here: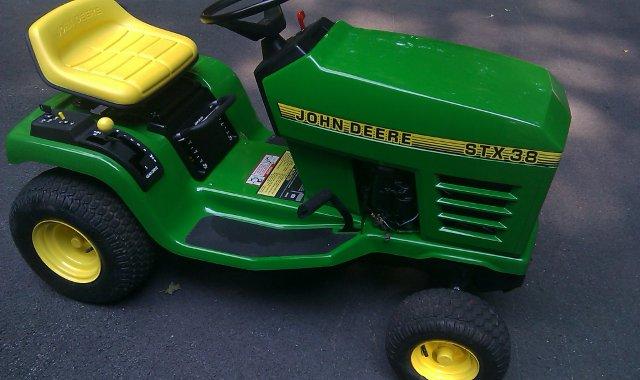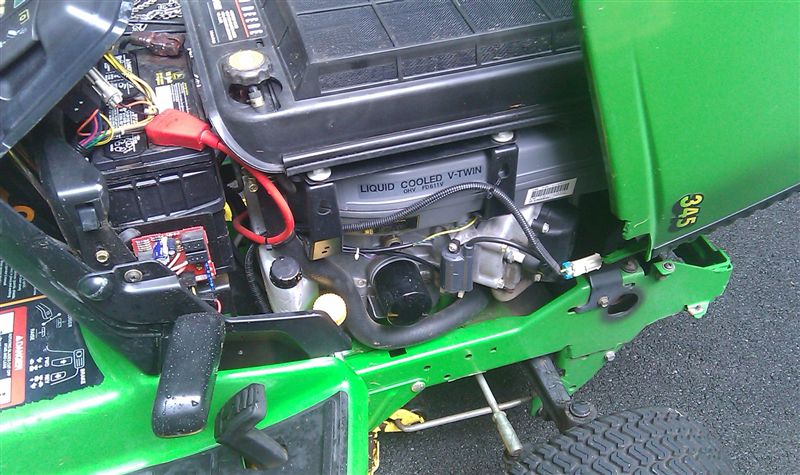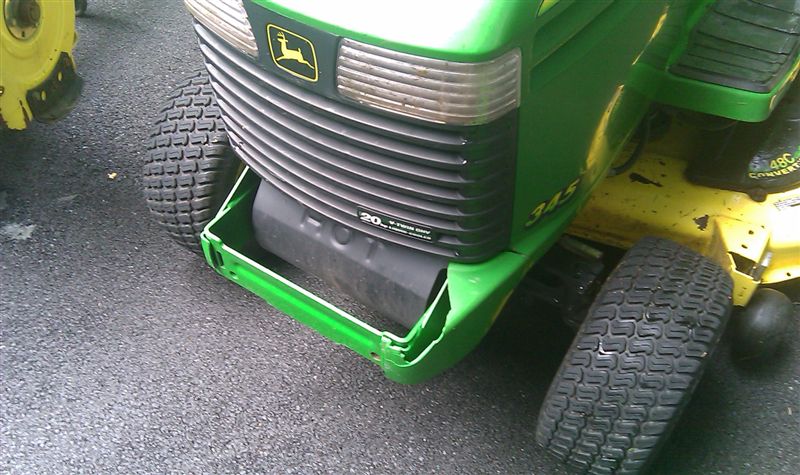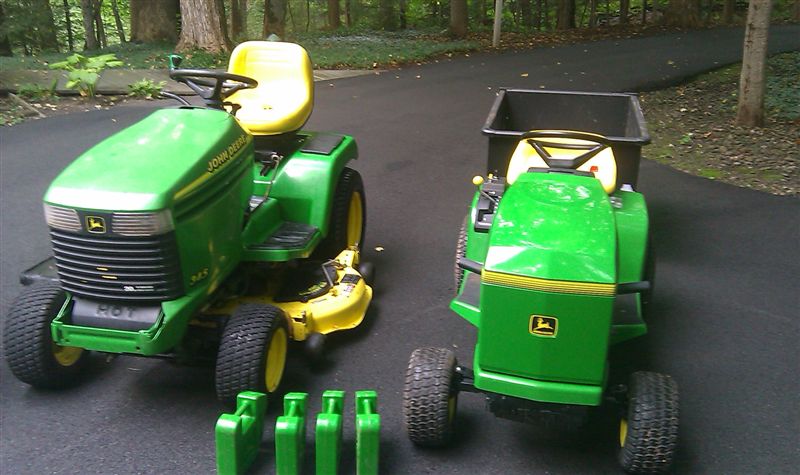 the old and the older...