Discussion Starter
·
#1
·
I only own one motorized push mower (the rest are all tractors w/decks) , but I've been "collecting" old reel mowers . Just like the way they cut and just seem to run into them here and there .
The last batch I bought was 3 mowers for $5 apiece . 2 had the roller on the back missing , and one was frozen solid , but all there . Decided to tinker on the seized one .
Well started taking it apart and found that the wheel was so frozen to the shaft that the shaft itself unscrewed from the mower .
Here's the start of my "project" after getting the first wheel with the frozen shaft off .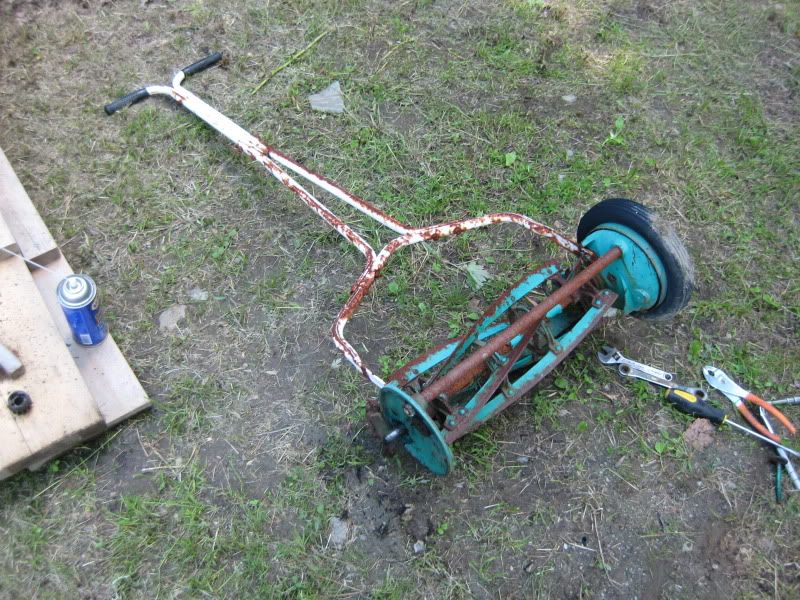 Was able to press the shaft out and get it ( and the wheel hub) cleaned up and working good and smooth . And while I had everything apart I cleaned up the years of grass/grease/dirt that was attached to everything .
Can you guess why the teeth didn't want to mesh well ?
Finally got everything done and put back together . Then broke out my grinding compound and proceeded to backlap the blades . Made all the final adjustments and tried it out .
This is a quick test of the mower on my front yard . Actually cut pretty well for something that most people would have just thrown out instead of fixed . Next up is to strip it down and paint it up .