Here is the trigger with it mounted in original SSI spot, pretty self explanatory. You can see the magnet glued into the advanced pin hole on flywheel.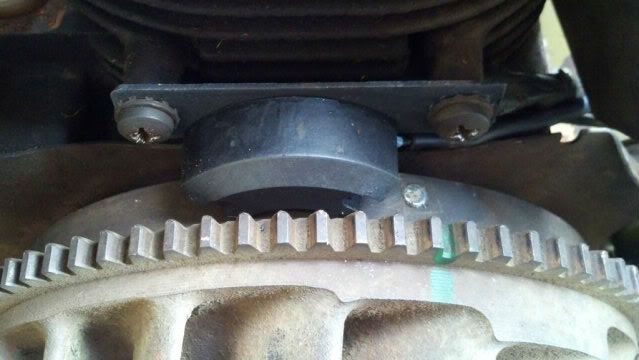 My switch set up w/inline fuse that I mounted in the hole where the switch goes for the rear actuator. Mine not being used, I just utilized that hole for now. You can drill hole in dash where ever you want it mounted.
Our test setup with Jon's parts, bunch of wires hanging everwhere using wire nuts.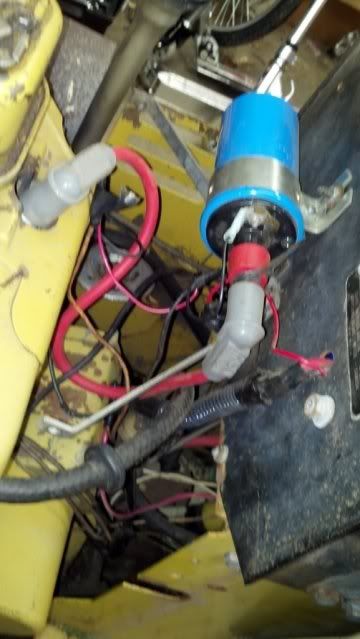 Here is mounted coil with trigger wiring. The black goes to negative on coil. The red goes to positive alone with the power from switch. You can conncet however, I just put both the trigger wire and power wire both in spade connector to coil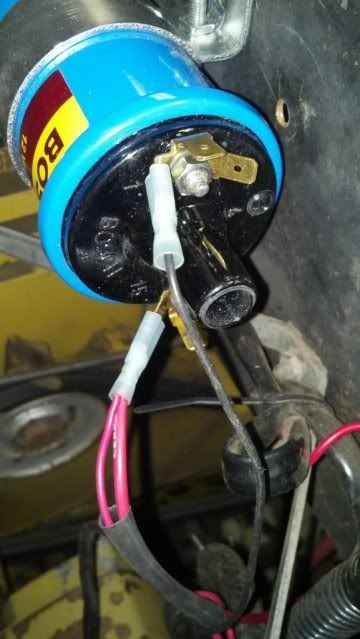 My final setup. Still not as clean as I would like as rest of tractor wiring is a mess which will all be redone someday. My plug wire was a little long so I wrapped in loom, then put a couple coils in it to keep it off motor.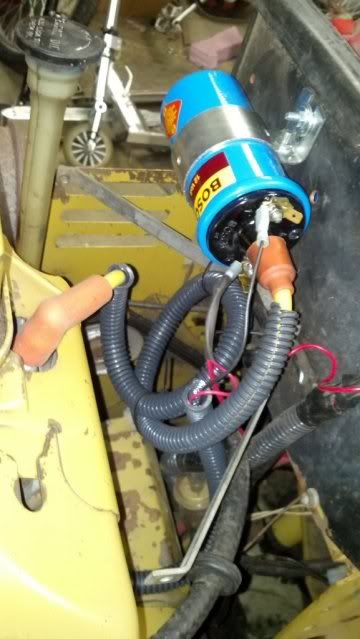 Here is a pic of Jon's parts I took off in a pile, not much to this. Basically trigger, coil and switch. See how small those little screws are