Discussion Starter
•
#1
•
I need to make a couple of new buildings so I'm going to brake off from the layout thread and start a new one for the building .......
The first building is going to be a combination of a small volunteer fire department and a sheriffs office.
The base is cut from a piece of 1/2 inch plywood.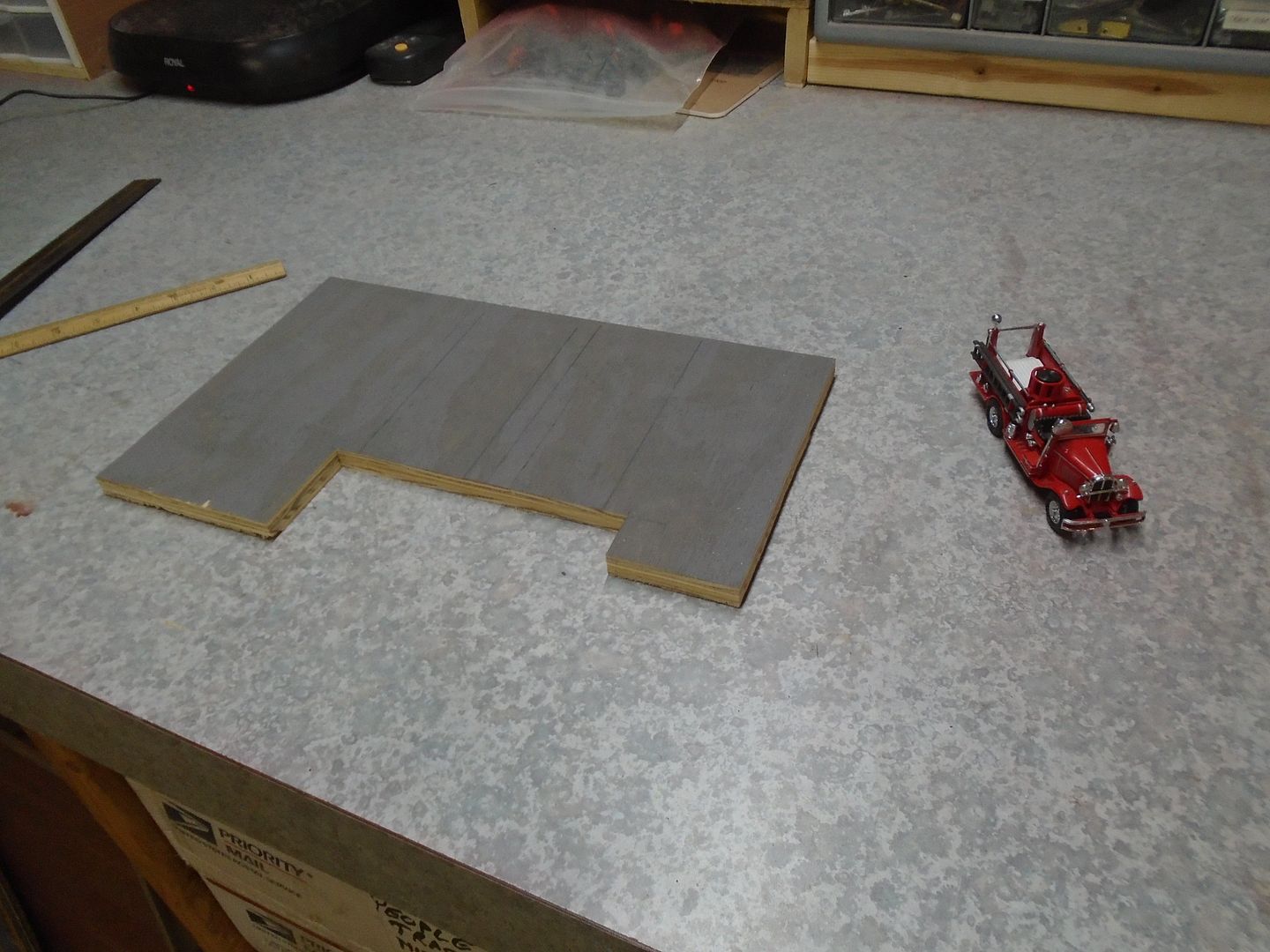 There are going to two garage stalls for the fire trucks and I want to have the garage doors open on them so I will be cutting a section out where the garage stalls will be.
I have cut a a square piece of 1/8 inch thick paneling to represent a concrete floor in the two stalls.
In order to fit this piece of paneling into the base, I need to mill 1/8 inch deep out the bottom for the piece of paneling to fit into.
The base is too big to clamp in my small mill so I attached a narrow piece of wood to it that will fit into the mill vice.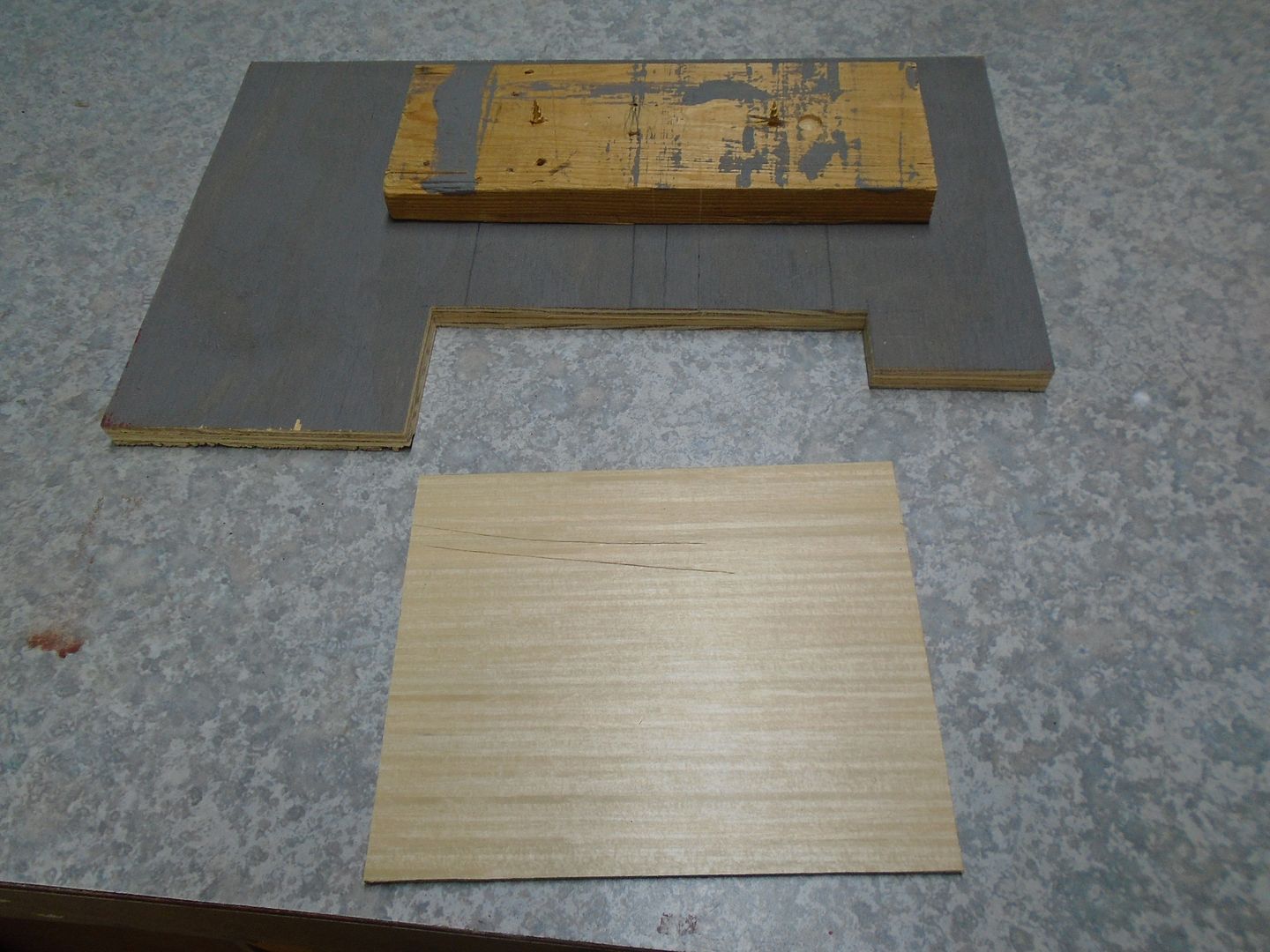 The base is clamped in the vise and the area for the garage is milled out.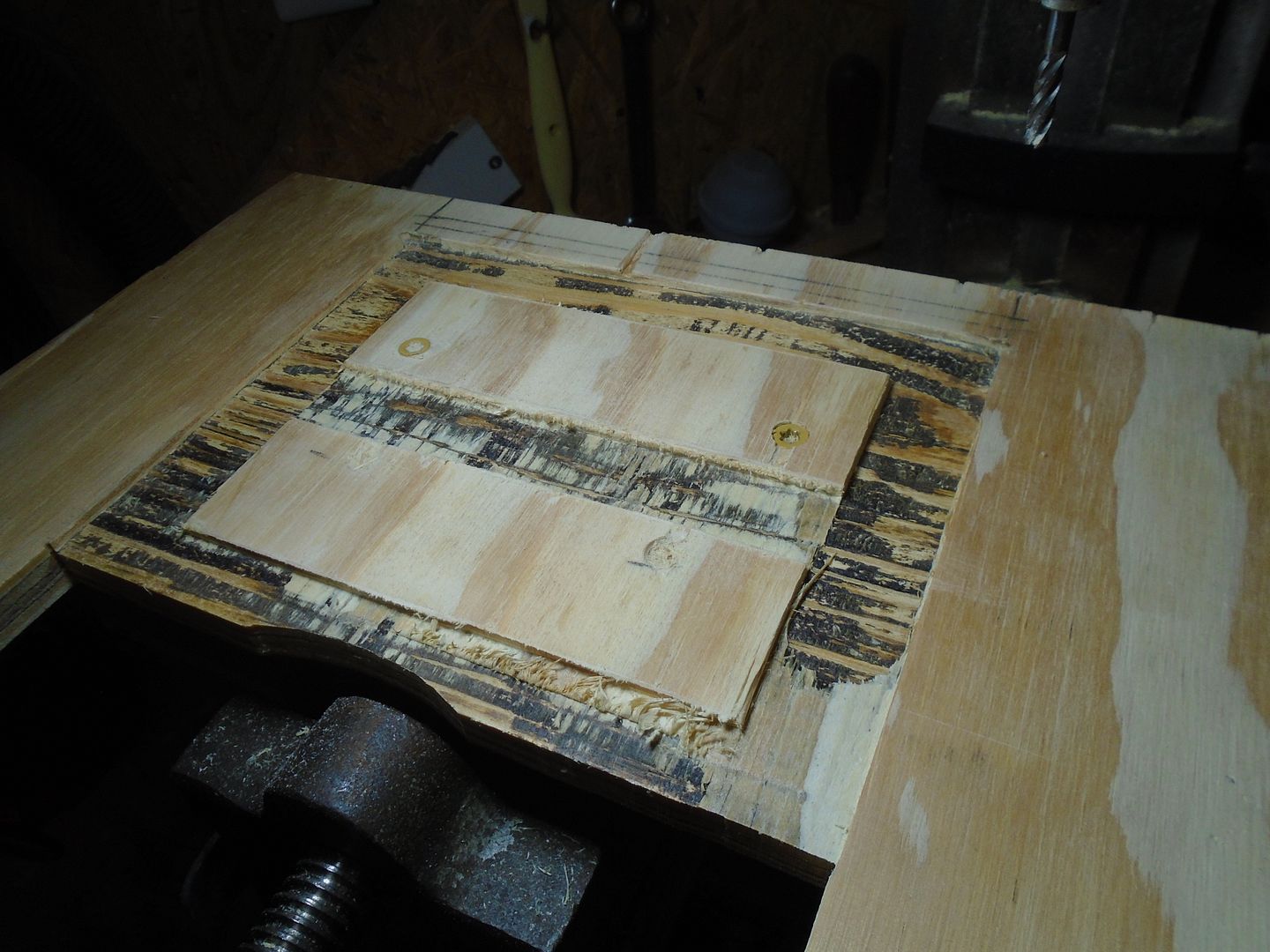 The garage stalls are then cut out and that leaves a lip around the opening for the piece of paneling to be attached to.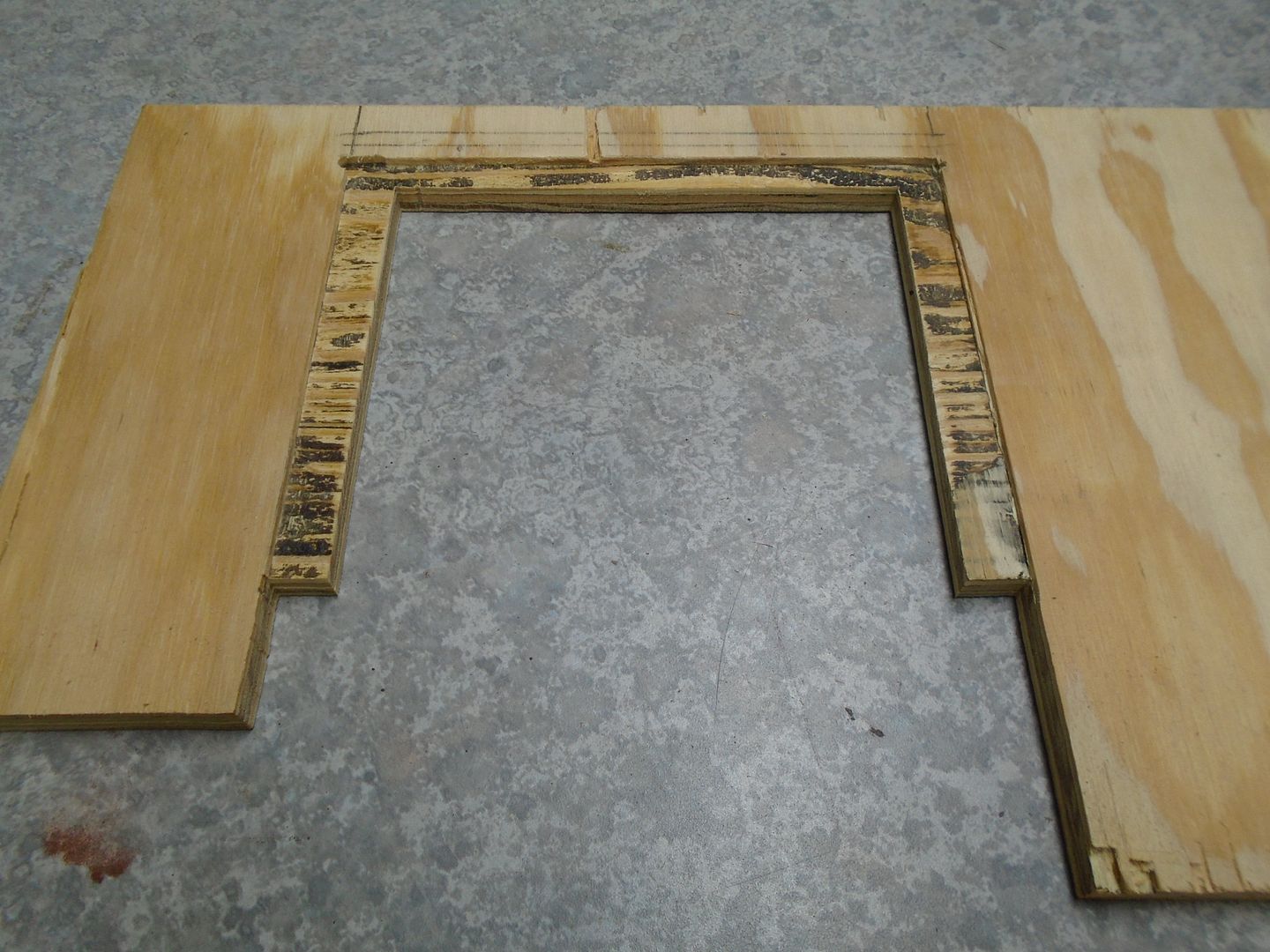 The piece of paneling is glued in place on the bottom of the base.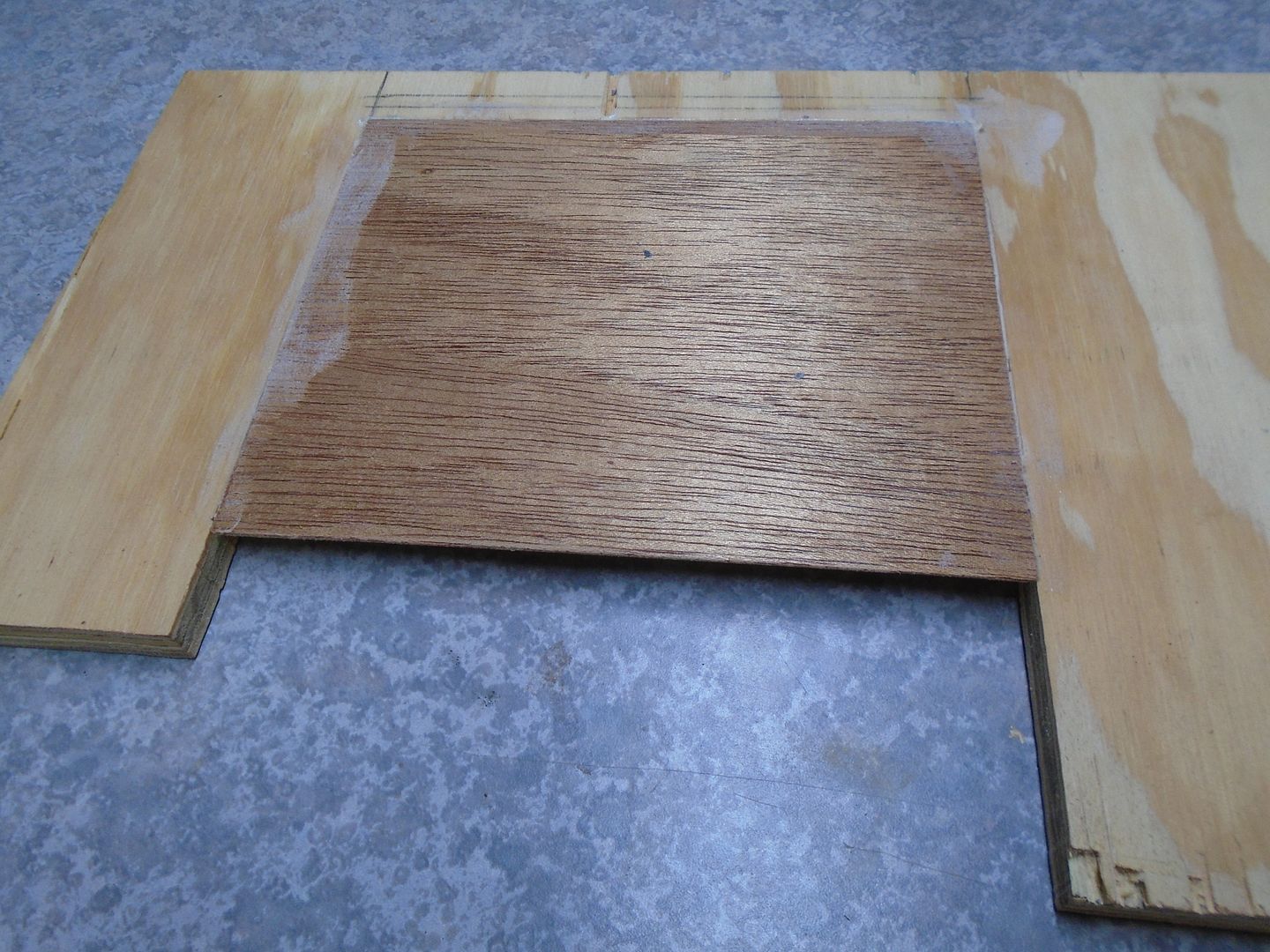 Hers how it looks from the top.
The front edge of the piece of paneling is sanded down at an angle just like the front edge of a concrete pad would be shaped.