Well.. I was posting items for sale on Craigslist and had a wild hair and searched "Gravely" this week. Turns out there was an L listed... I had to go look. Went to visit and came back with this...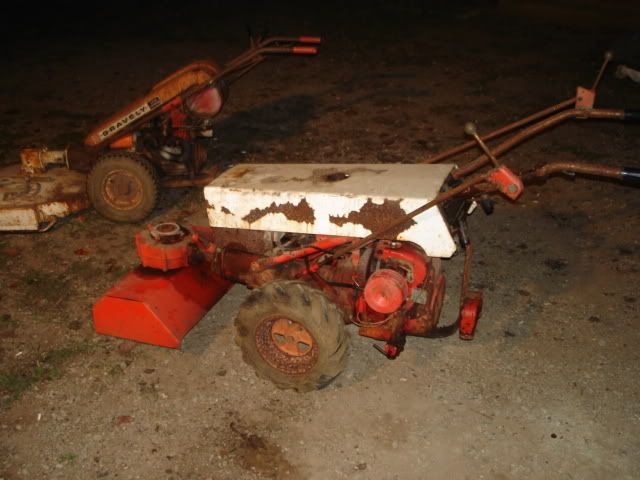 and this..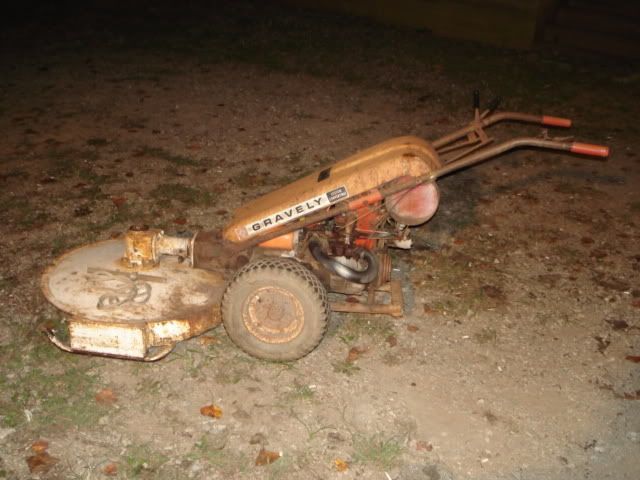 1975 - 526 and a 1949 L. Picked them both up for parts. Came with a rotary plow (with shield and gauge wheels), rotary cultivator, and a rotted 106 deck. Probably paid too much but I'll manage. The 526 will be parted out. It is complete, motor turns over and has 115 psi, but the rest of the tractor has been outside for so long. I also can use the 181 in another tractor that needs re-powering.
The L has 'pop-d' on starting fluid and appears in fairly decent shape. Honestly bought it for the hood and governor so the rest of it will probably be for sale as a whole. This tractor also has a Bendix magneto on it. Never seen one before but it does spark...REAL WELL. This tractor also has a very strange rear pulley on it. Any info on this item??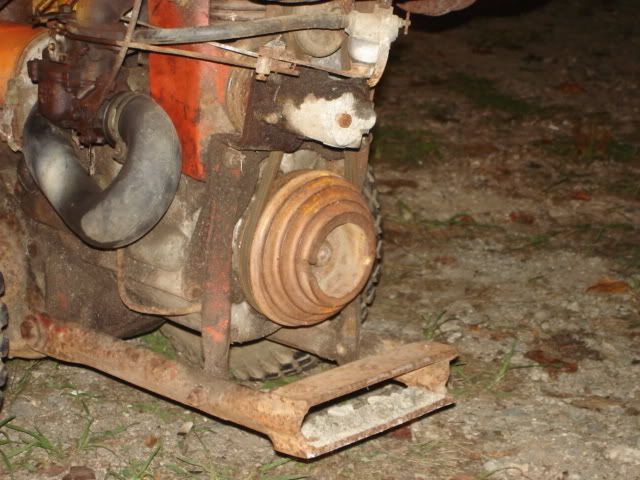 No comments needed for the home made hitch..
As I was fixing to leave the guy's wife came out with a stack of manuals.. all of the original paper work for the 526 including the tags off the motor from brand new. All the original manuals for the attachments, parts lists for both tractors, and service manuals.
None of the attachments are useable as they are.. the cultivator has been used to break ground.. and consequently I need the middle casting between the round gear box and the 90* box at the bottom. The Plow looks like it was dropped and the front depth wheel swivel bracket is broke, and the 106 looks like it was left to rot in a trash pile. Kills me how someone buys a tractor and cares enough to keep all the tags off the motor, etc but then treat them so poorly. Anyways..
Comments, need 526 parts? I think the swifty is spoken for .. but other items are up for grabs.