Discussion Starter
·
#1
·
It seems that there are to many "safety" features on newer tractors . But really they all serve a purpose . The thing is , to many people rely on them and forget that the first line of safety sits between your ears .
Last night I decided to load up my FILs "new" tractor and bring it out to him . figured I'd take a few mowing passes with it first to be sure it was going to be fine . Just as I was heading to the truck with it I noticed a spark coming from under the front by the deck . Put the brake on and disengaged the blades . Got off to check it out and my foot slipped under the deck .
Well , needless to say , the deck DIDN"T fully disengage . Felt the blade hit my foot and pulled it back as fast as possible . And this is what happened .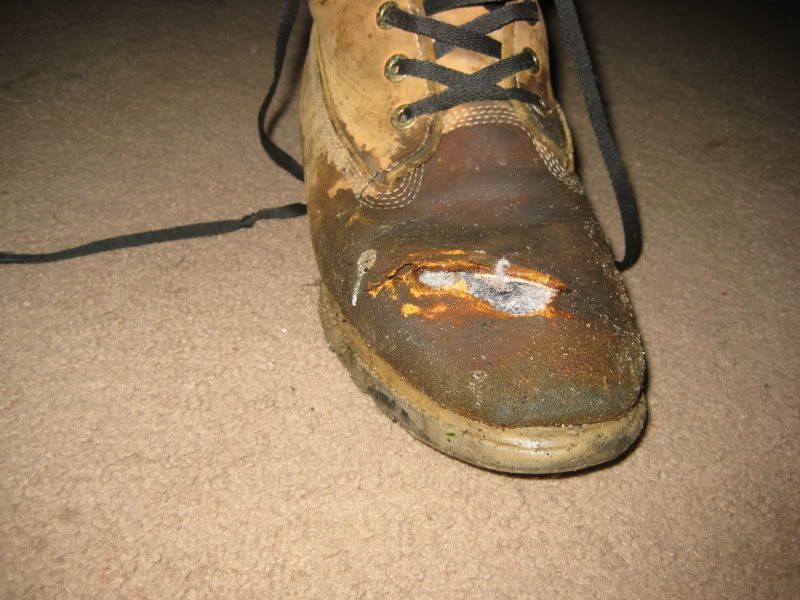 I was VERY lucky . Pulled the boot off and no damage to my foot other than it haveing a little red mark . could have been a lot worse .
Normally I shut down my machines if I'm getting off of them , but had a "duh" moment .
I guess the moral is , never trust the safety features on your machines . Like anything else mechanical , they can fail .