Discussion Starter
•
#1
•
Well, with the arrival of my new TIG machine: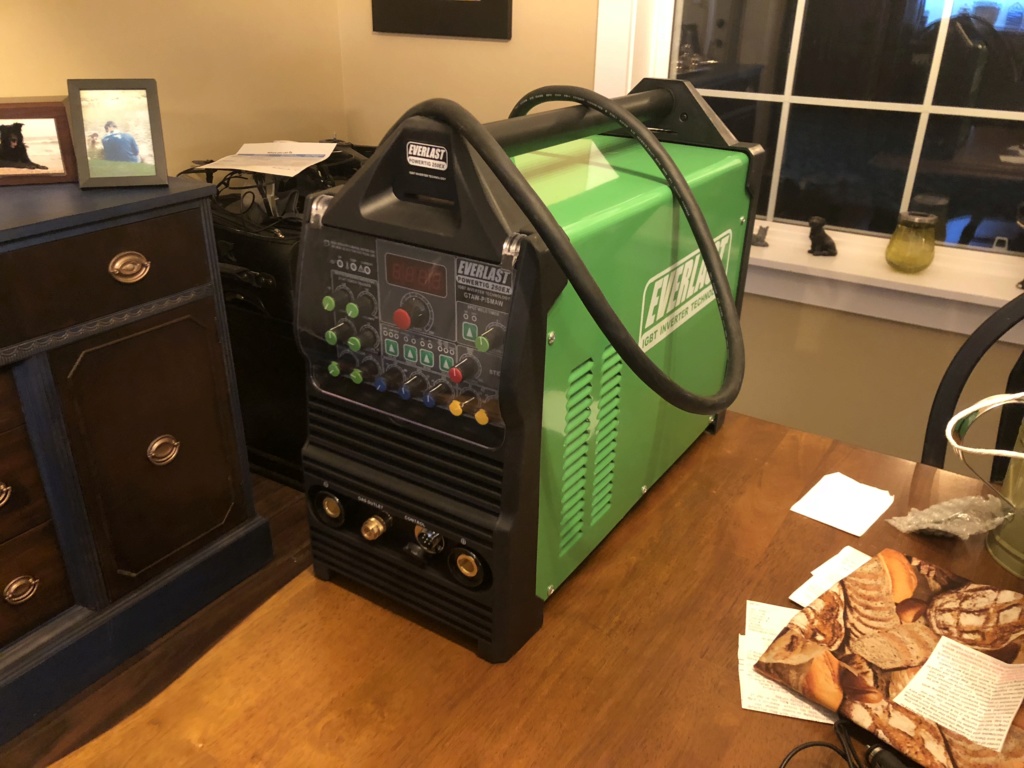 It became obvious I need another cart.
I was not relishing the thoughs of buying another cheap cart when I thought to myself, "why buy a cart when you can weld?"
So I sat down and did some thinking about my needs, some imagining, some drawing and some cyphering and came up with this: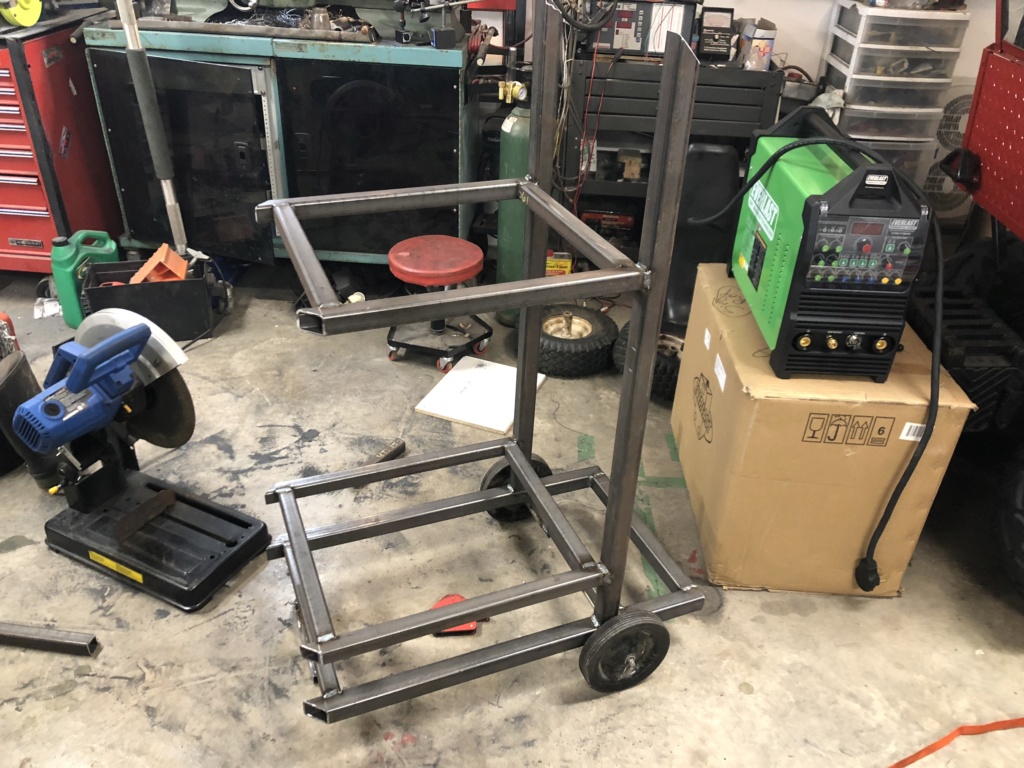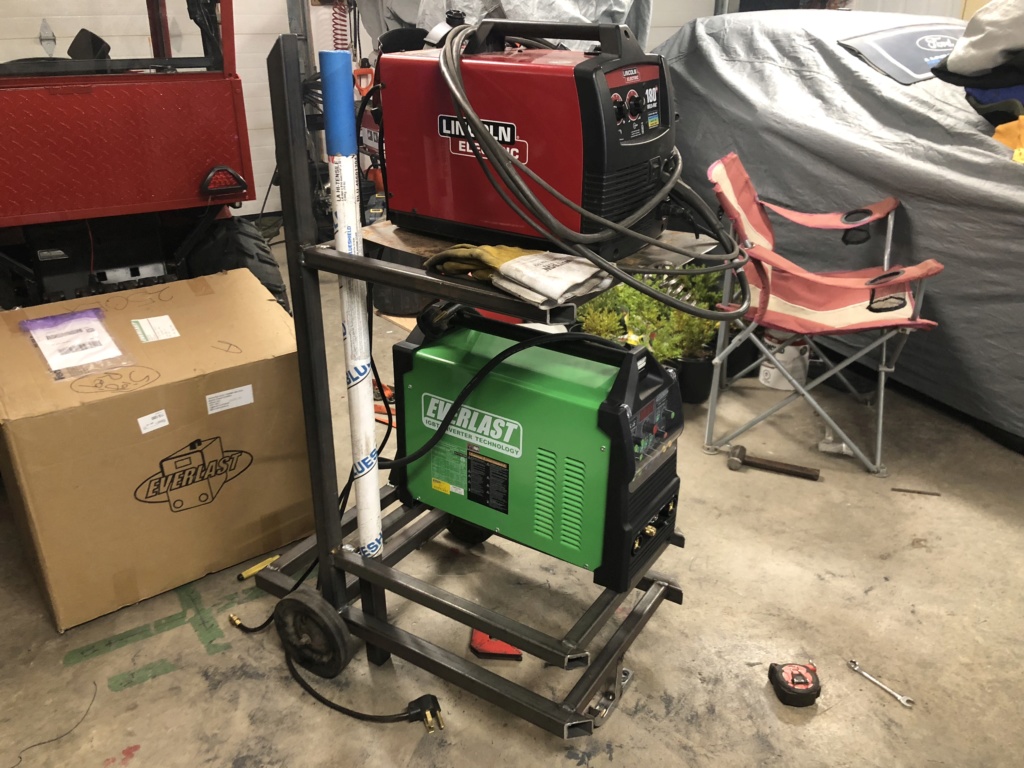 Certainly not done, but its a good start. Thats all steel I had left over from other projects. I need to sneak out tomorrow and pick up some more 1 1/2" eight wall square tube.
The very bottom space will hold the tank and rad for the TIG torch cooler. There will likely be a small storage space in front of it. There's a big gap between the MIG shelf and the TIG shelf for a reason; there will be a full length drawer there split into compartments to hold my TIG stuff (collets, tungstens, cups, etc).
The rest comes down to some brackets and holders for cables, torches, gas lines, etc. I'm undecided on filler rod storage. Not sure if I want to put tubes on the outsides of the cart or through the shelves (like the one in the pic).
Still to do;
Bottle holders
Shelf "floors"
Drawers
Tig cooler
Front caster wheels
Add a small grinder for grinding tungstens
Paint
And: dream up anything else I might want/need