Hi all-
Does anyone have a parts transmission Foote 4150-17? I picked up a new-to-me mower a couple of weeks back. For some reason the brakes didn't work.. I went to adjust them and noticed the brake disc and caliper are not there. That explains it..
I am looking for the parts shown in the owners manual below. The mower is a 917.255812 per the tag, but the closest manual I could find is for a 917.255813. It is a YT-14.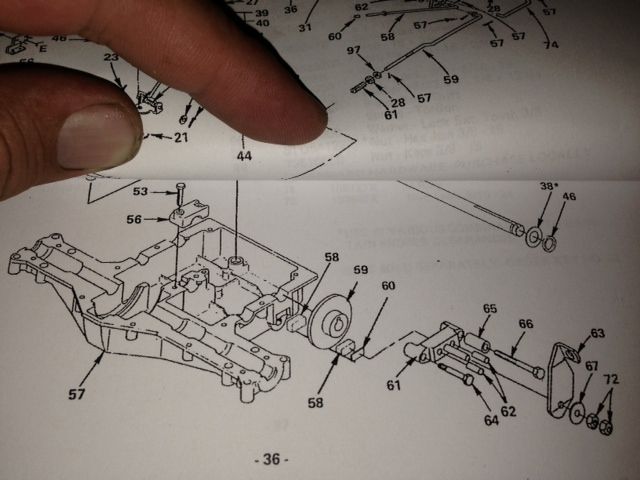 I need items 58-72 as well as 61 (spring) on the upper page. I can dig up the hardware I am sure, but the disc and caliper with the lever is what I really need. Does anyone have these by chance?
TIA
Rob