Discussion Starter
•
#1
•
Hey all, so I was hooking up the backhoe and I smashed a hydraulic line by accident and I'll have to replace it, it looks like. It got caught up in between the backhoe and the tractor as I was lifting it with the rockshaft. I got this from my dad, and when I read the manual it says to route the hoses through some channels in the frame after unpacking it, which would prevent this from happening. He never did that and just used it with the hoses loose. I really don't understand why they don't just ship it that way in the first place. The instructions state to remove the 90 degree quick connect fittings, route the hoses, then reattach the fittings. I was planning on doing this very soon, no time like the present I guess.
So my question - first of all, the other side of the hose is very hard to get to inside the backhoe frame. Second of all, I'm not sure where the best place to remove it would be.
Here is the damage: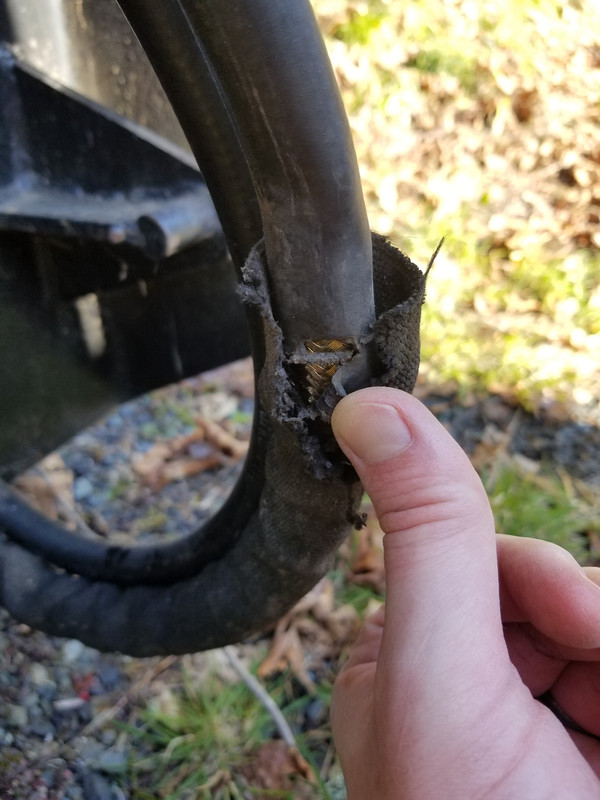 And if I lower the stabilizer bar I can see the other side of the hose underneath the valve body here: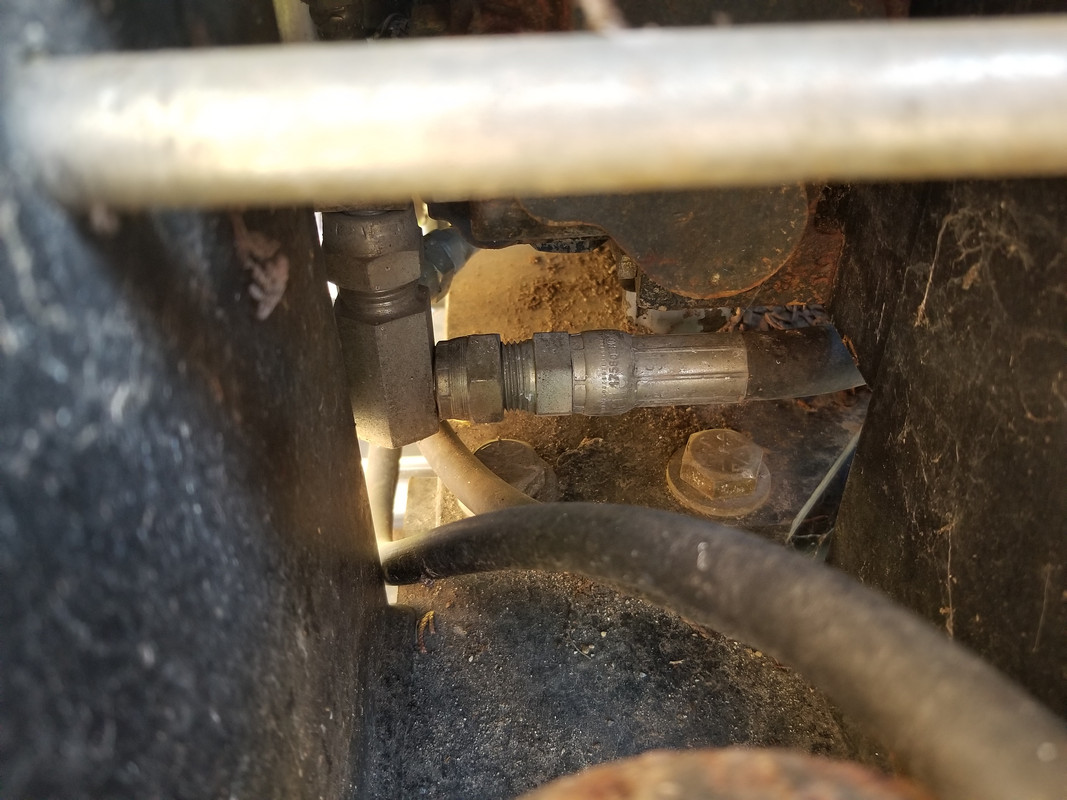 Before tackling this and making things worse or working way harder than I need to, I thought I'd ask the best way to disconnect this. Just unscrew the first fitting there, with a wrench on both sides? I assume the entire hose will have to rotate, it's routed through the rest of the frame and out the back but I'm sure that's doable. Then same for installation? What kind of thread sealant is used? I've only ever dealt with pneumatic or household plumbing tapered threads.
Thanks in advance.