Sorry for the poor quality picture and lack of supporting details but I feel certain with as many knowledgeable folks as we have here someone may still be able to identify this.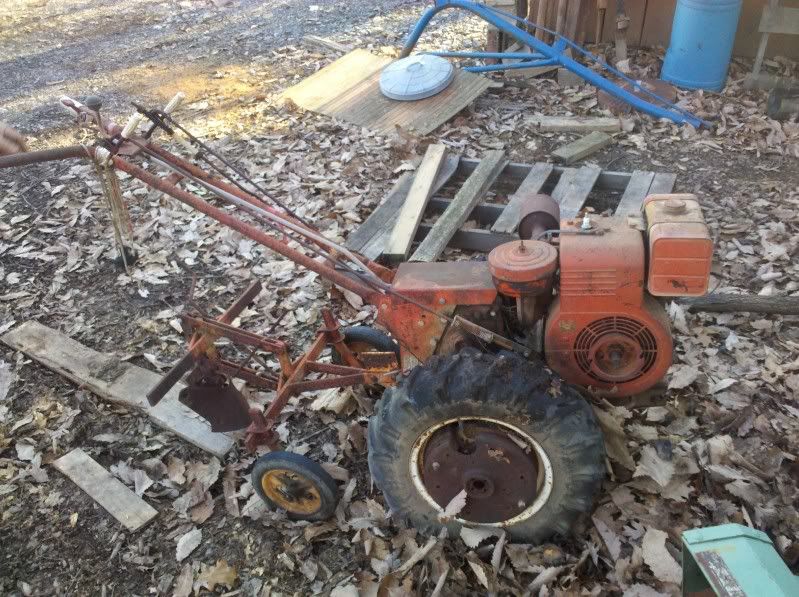 I went to a guys house today to buy some tires for a lawnmower I'm trying to get back up and running and I saw this sitting in the woods. I asked him about it and he said he picked it up at an auction a while back but lost interest before doing anything with it. I looked it over but only snapped the one picture. It has a B&S motor which spins freely and feels like it has at least some compression. The gas tank looked pretty clean inside as well. There was a name/model placard on it but it was so faded I couldn't really read it. I belive the wheel weights are home made.
So a couple questions:
#1) Can anyone ID who made it (and roughly when)?
#2) How hard/expensive should it be to find parts to get the motor back into working order? I'm more interested in using it in my garden than restoring it as a show piece but I have no concept of how difficult it is to find gaskets, an air filter, or a carb rebuild kit for a motor that old?
Any help is appreciated.