Discussion Starter
·
#1
·
Well this has been on my signature for a long time but didn't get much use last year. I never liked how low it was when mounted on the receiver hitch mount I bought from JD or even after flipping it from the bottom hitch mount to the top and then on top of a piece of 4"x4" square stock.
Well then winter came and I found I wanted some weight so I bought a weight rear bracket and some suitcase weights. This spring I looked at it and said "hmm, I think that could support my platform ... and here we are.
I took a 2" receiver hitch with a hook attached to it, chopped off the hook so the end was blunt, and welded (my 1st with a mig) it to a stubby receiver thing made for an ATV.
Here it is now sitting next to the long receiver stock it will sit in.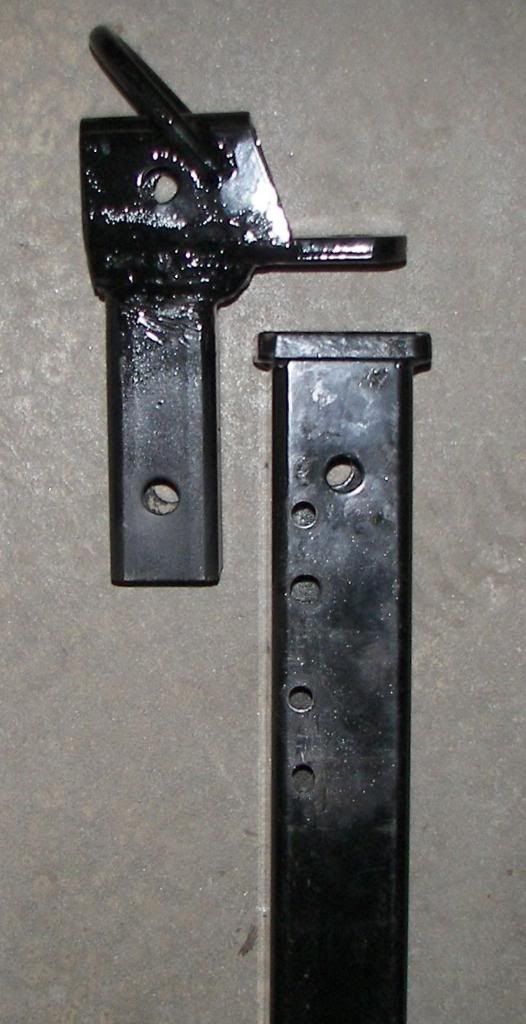 I drilled a couple of holes in the receiver stock so it would pin into the weight bracket. This is the weight bracket on the X748. It holds 6 suite case weights so over 250 pounds. Notice the inner weight mounts are about 3"x3" or close to the outside dimensions of receiver stock. This could mount in either the right or left center area and is offset a little from center with either.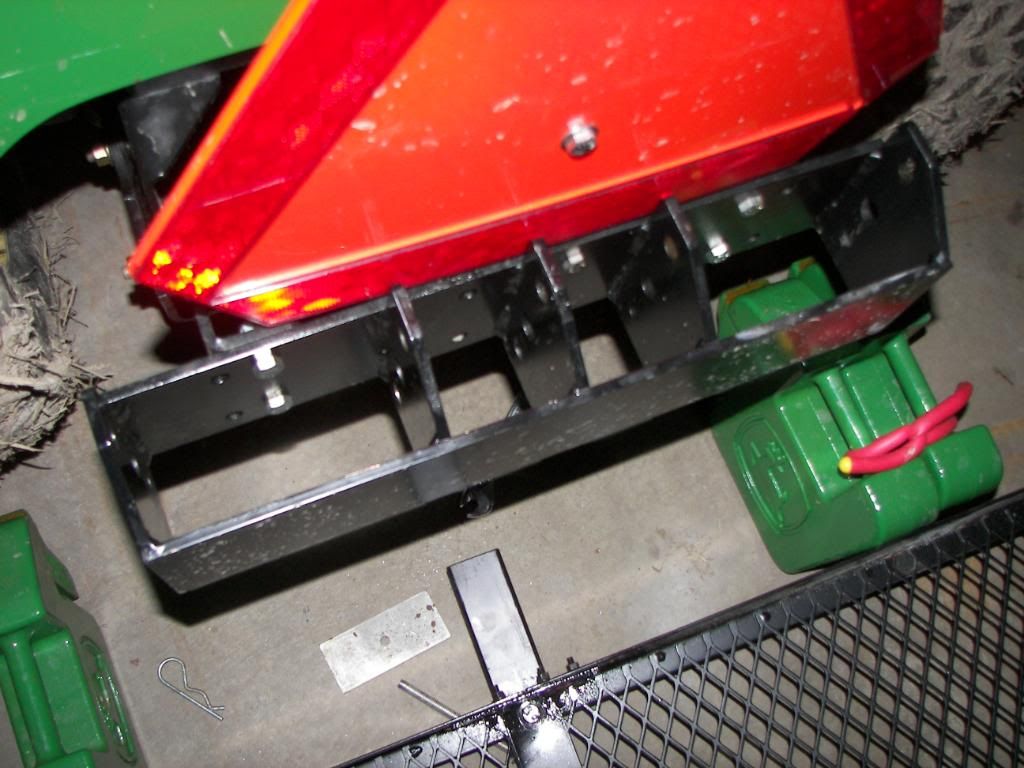 This shows the receiver stock in the weight bracket and the platform in the home rigged 90 degree receiver adapter thingy.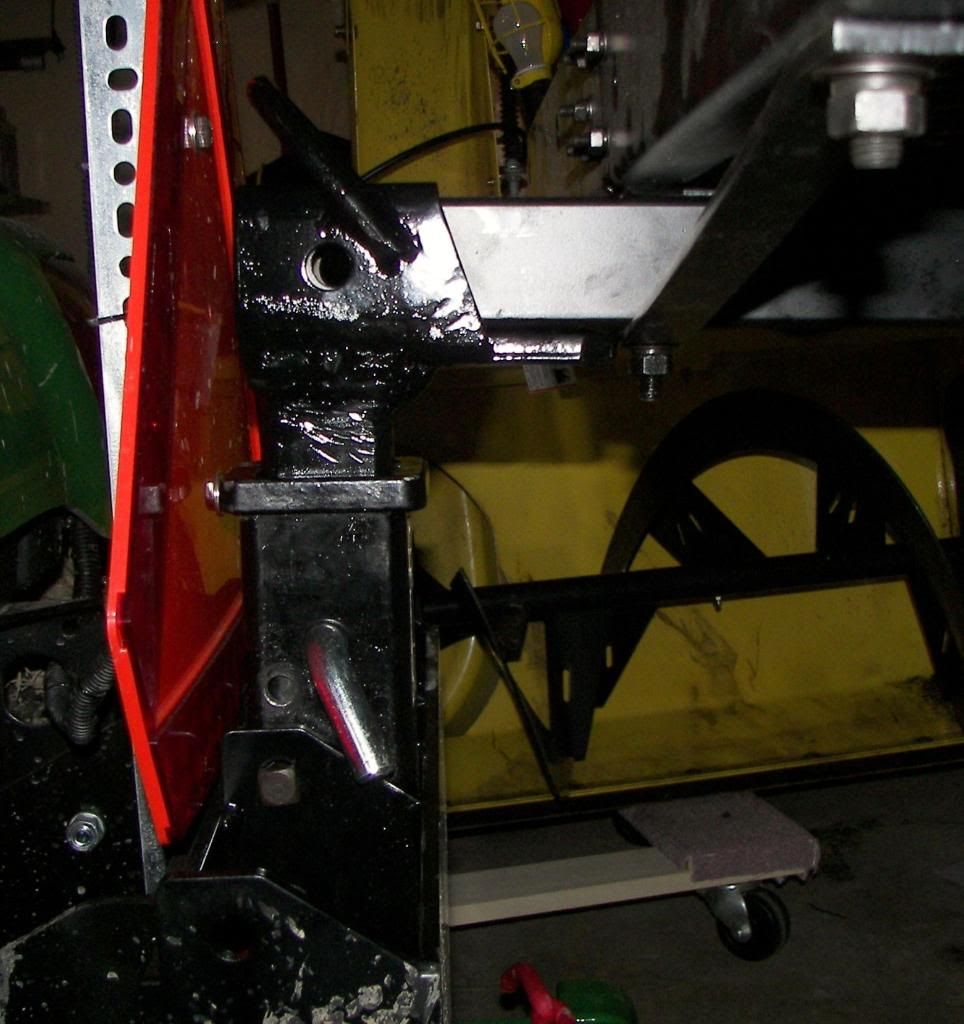 Here are a few more shots of it from a few angles.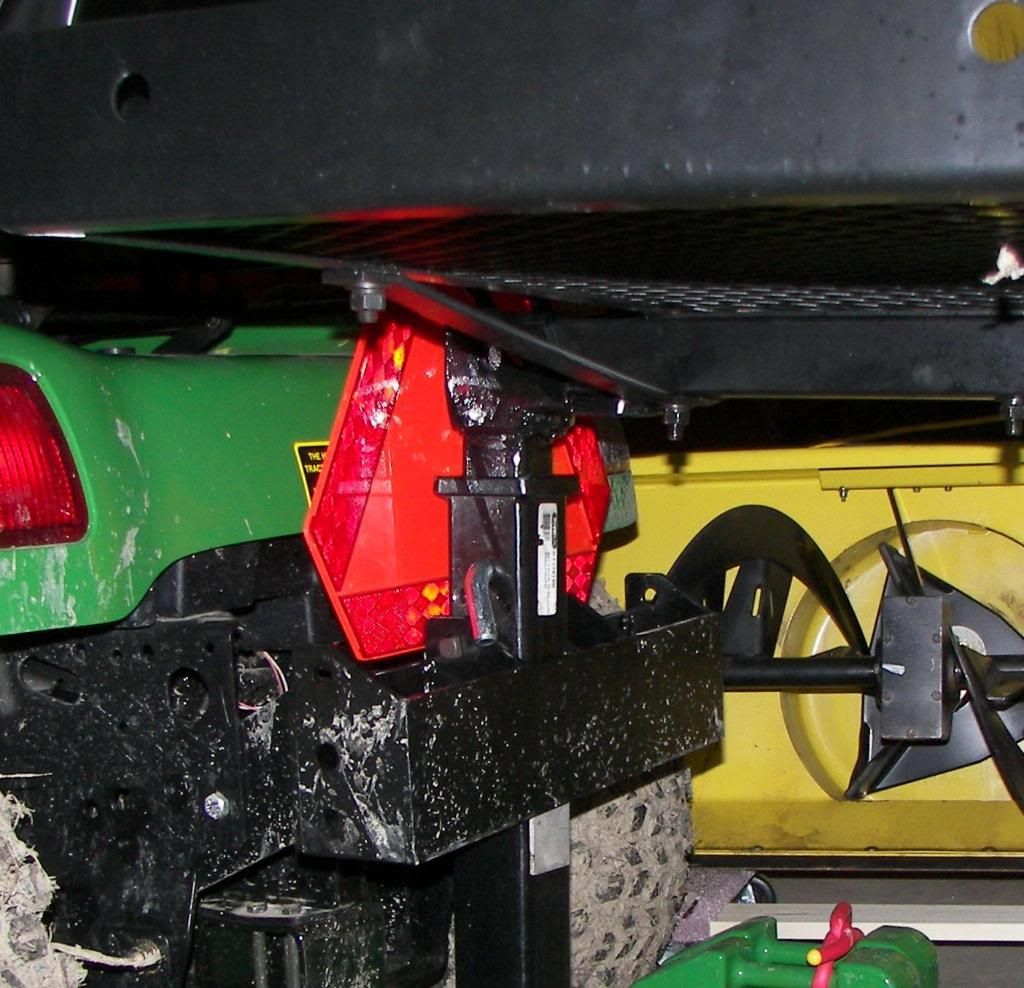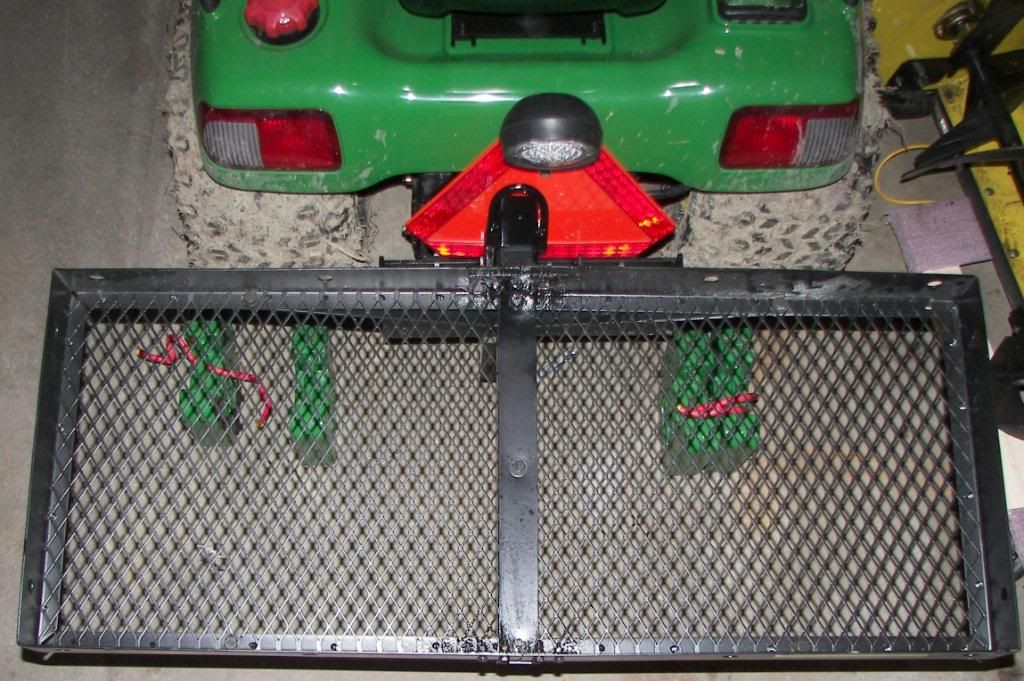 ===== To show Rear Tire vs. Platform width =====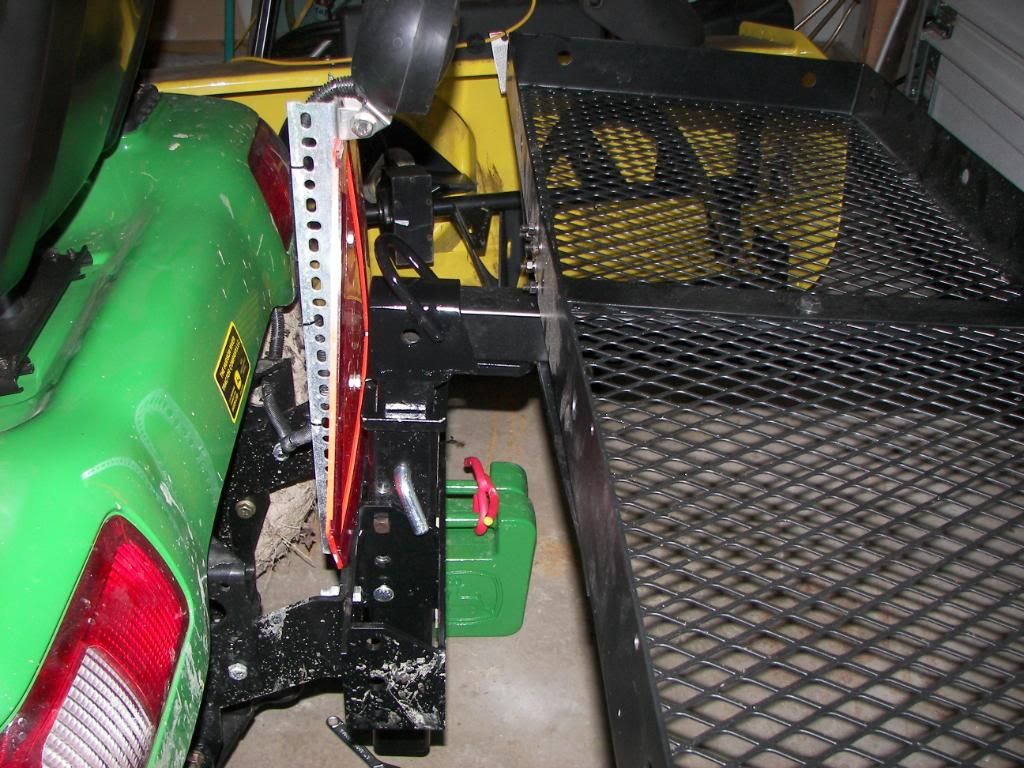 Anyhow the platform weights 20 pounds or so, the 16 gallon sprayer is maybe 15 pounds, and 16 gallons of watery stuff is about 130 pounds so all of it is under the 250 pounds of weight the bracket is designed to carry. I know, leverage comes into play but I'll watch for bends and reenforce if needed.
Before I cut the receiver stock to length and finish off things I thought I would post here and see if I'm on the right path or there are adjustments to the project that need to be made before it is too late.
If approved I will finish things off and give the sprayer a try on it.
Your thoughts?:thanku: