Hi,
In this thread
http://www.mytractorforum.com/showthread.php?t=150158
you helped me decide to get a 54" JD snow blower for my X748. After an unexpectedly long stay at the dealer for installation (they ordered a 2wd shaft and I have a 4wd tractor) it is finally home.
I owe some pictures so here are a few from a bright afternoon (well it was dank weather but getting my tractor back w/ the blower brightened my day).
First posted pic with X748 and Deere emblem! Note it is a 2007 and has the 2wd/4wd lever by the cup holder.
The blower at rest.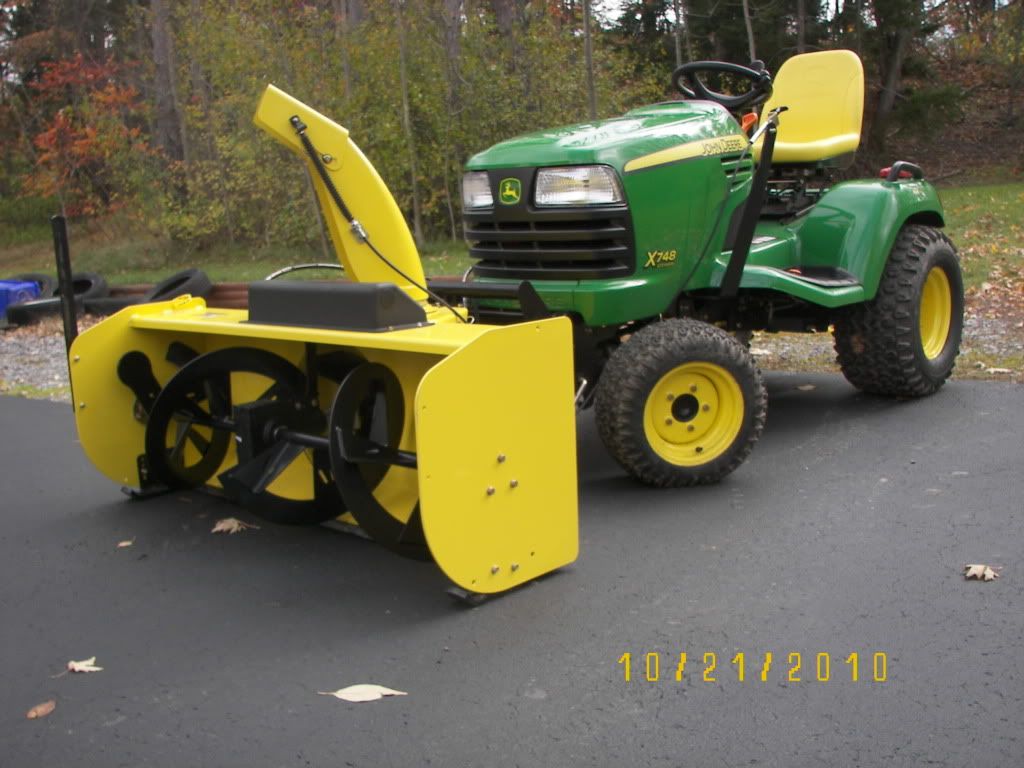 Up and ready to travel.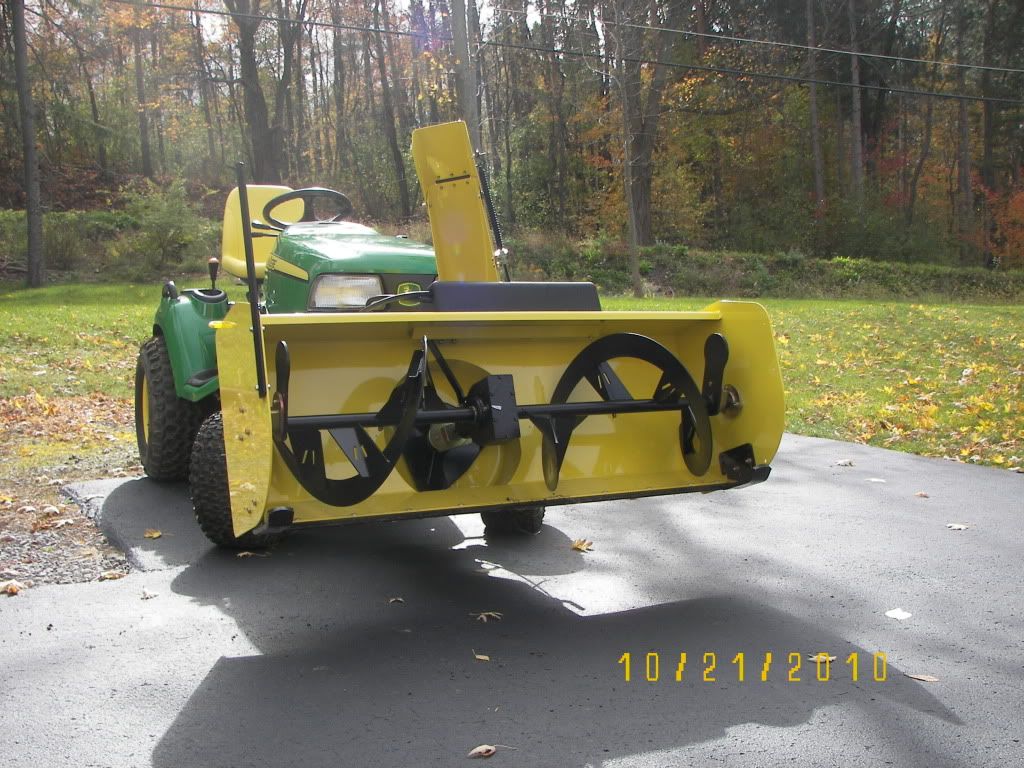 Down pressure is a bit better than the gravity on the ATV plow.
A view from the seat.
One of the reasons for the 54" vs the 47" was to have some extra width past the tires going straight or especially in turns.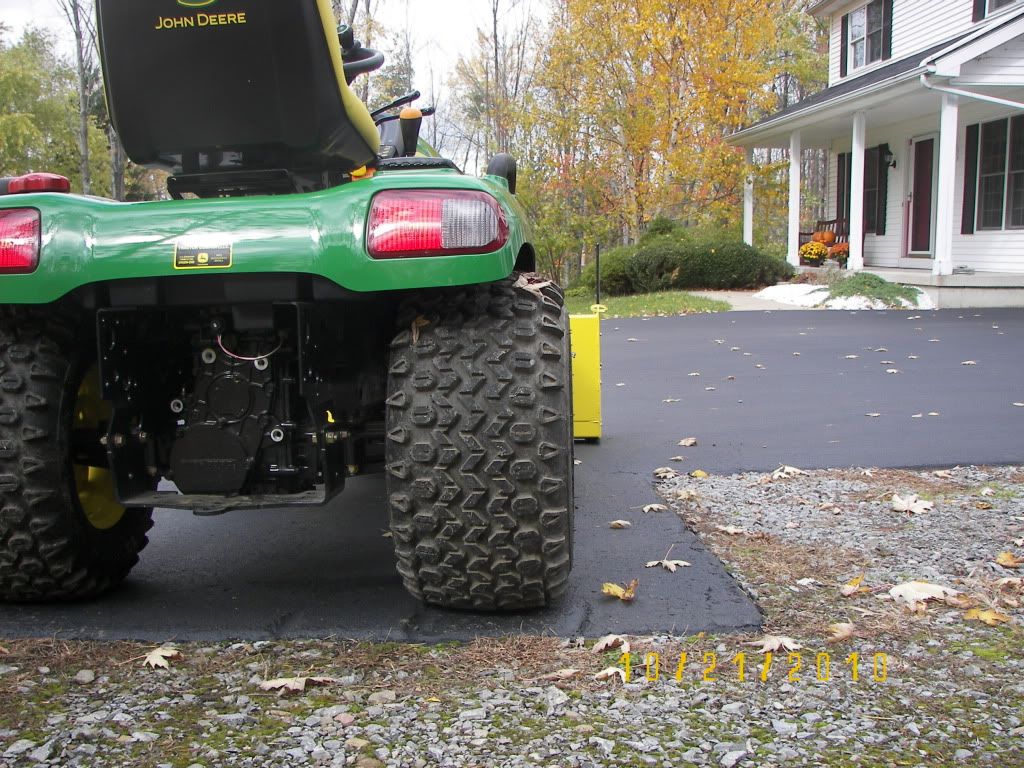 I'll post a few more but thought this would be a good start.