Well, I'm off! :congrats:
I tore the thing down quite a ways today, she's pretty much just frame and wheels.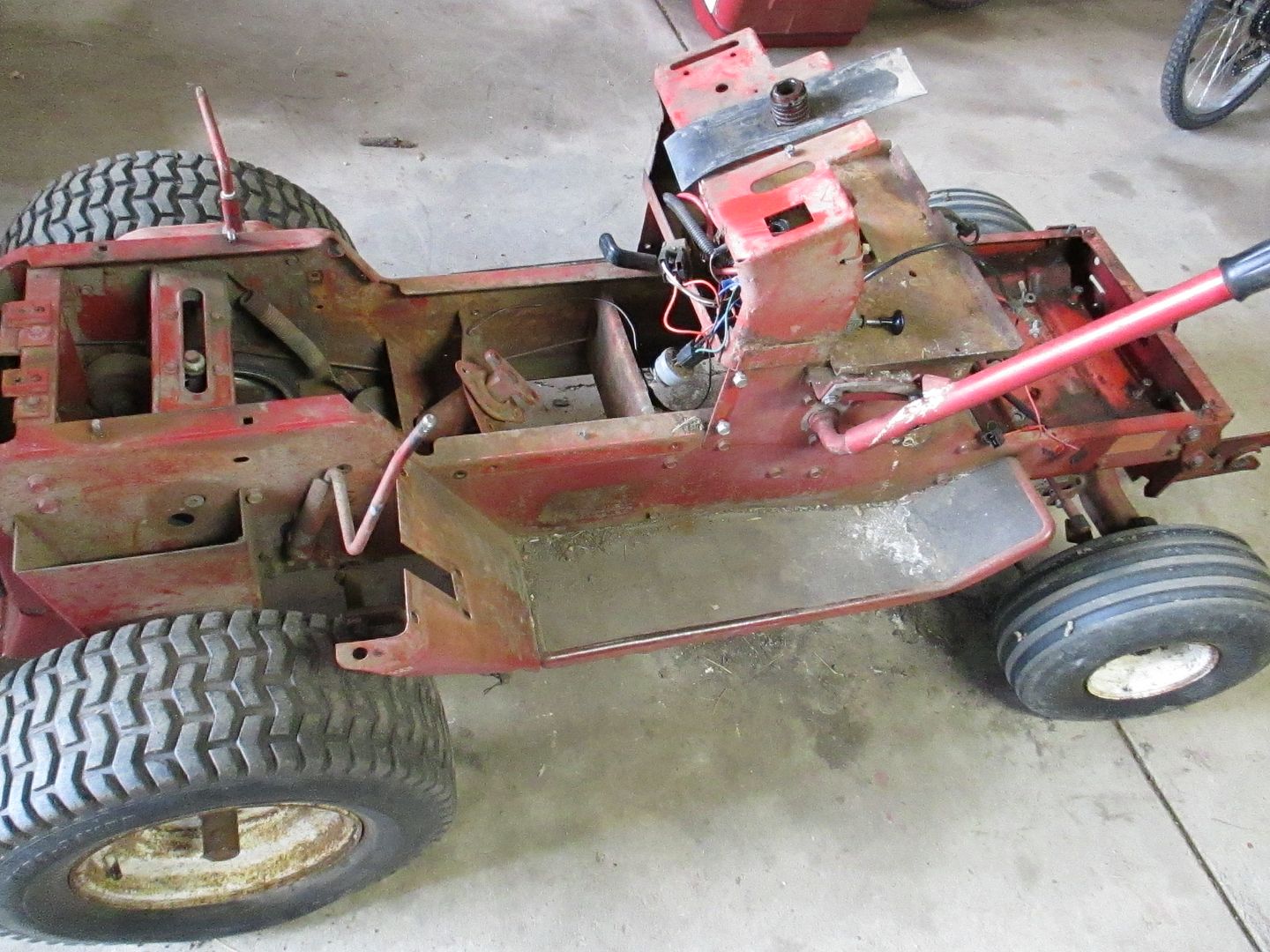 Down to the frame!
The 1254 is now serving as cart puller for now,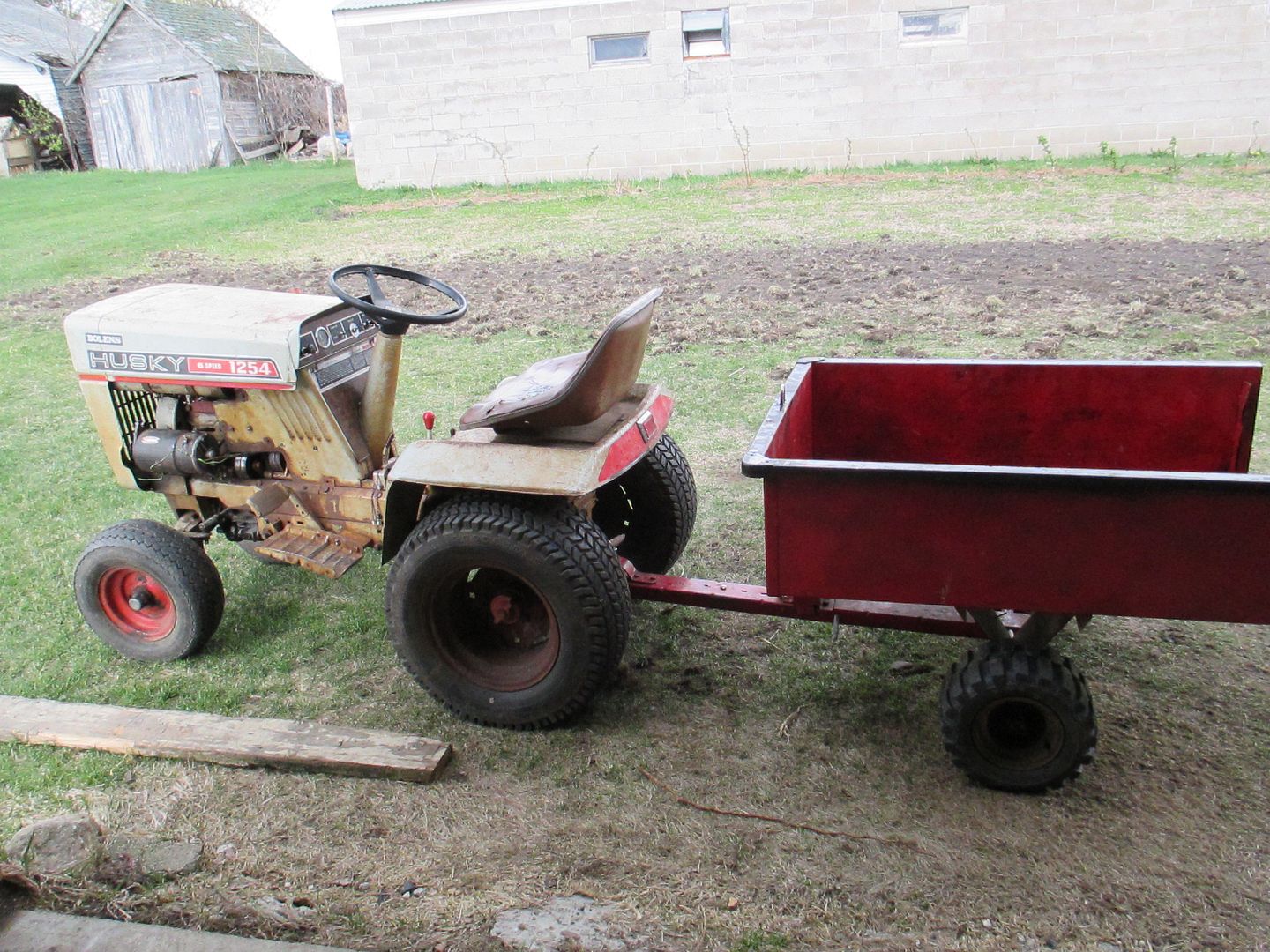 Even took some paint off!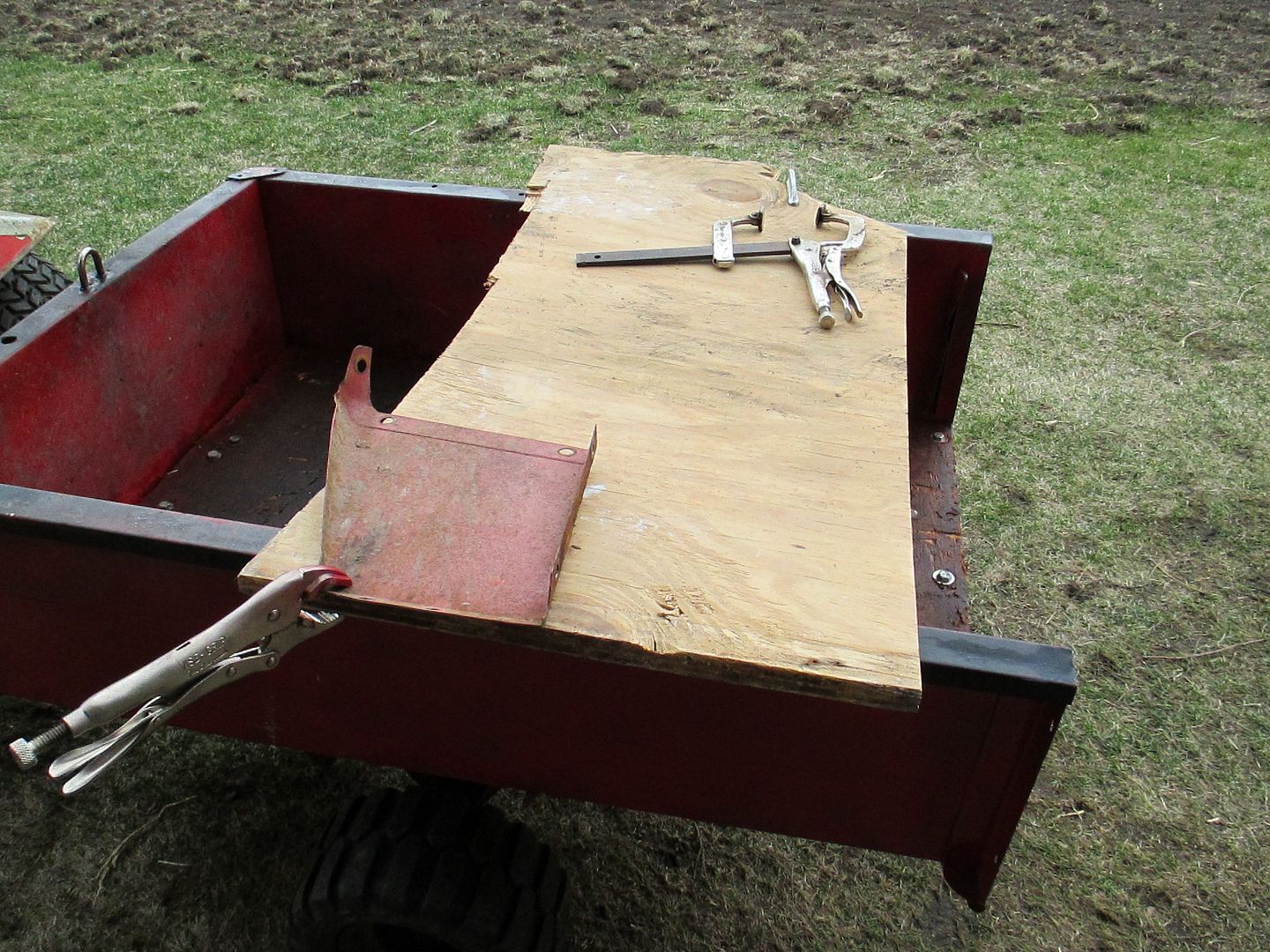 I got these done today, tomorrow I'll do the seat pan. That'll have me sore!
And I even put a coat of primer on to boot!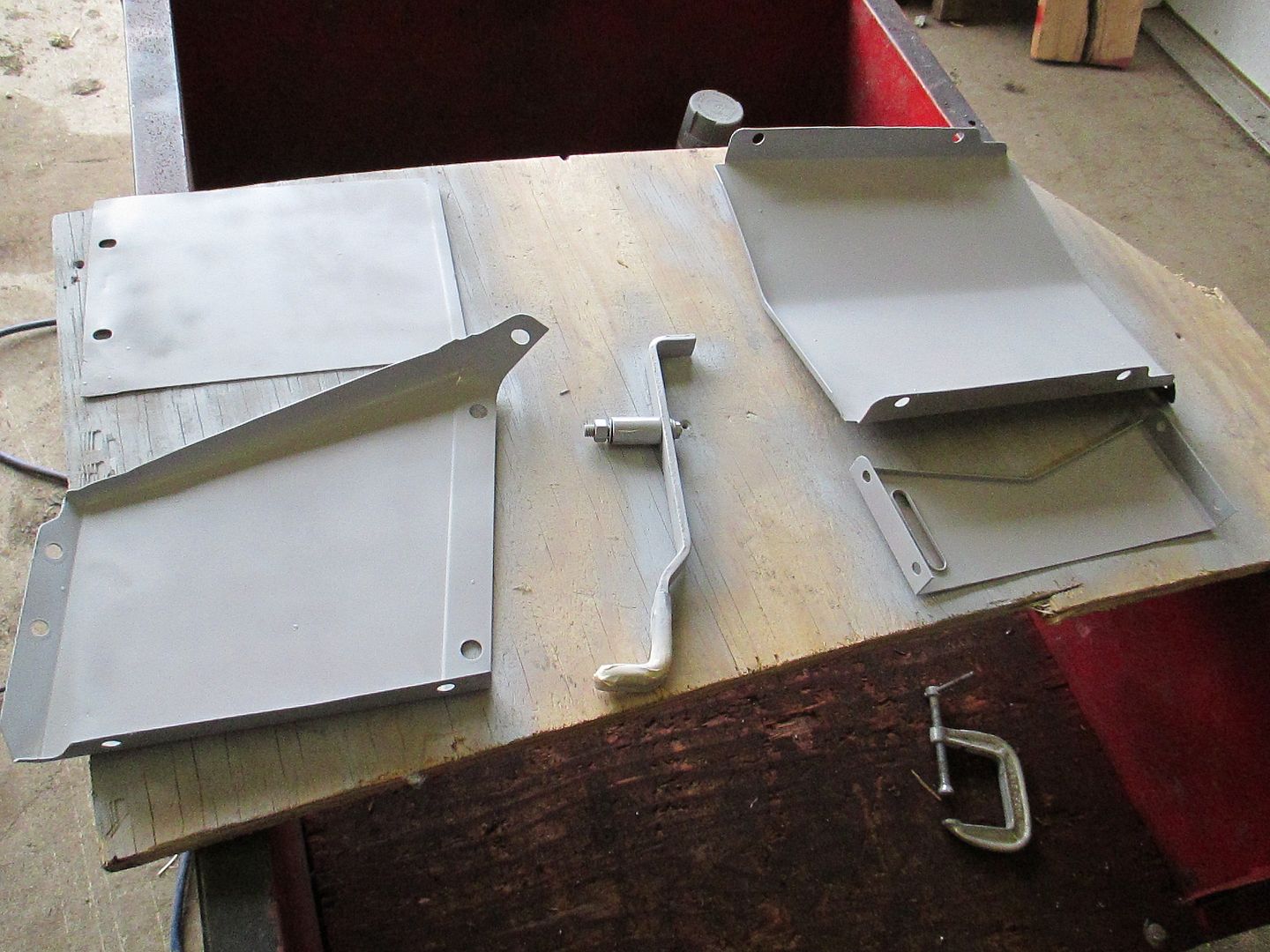 Now, I only did the undersides, or faces that won't show. My hood that I painted has a bit of a sandy feel wherever I used primer. I eve did a test on an area with and an area without primer. The area without came out nice and smooth. What do I do to remedy this?