Hello. I have been reading posts and sucking up the great knowledge shared at this site. Below are pics of my new 2305 with several mods suggested by users on this site. THANK YOU!
Finished Tractor
- Have Harbor Freight wide quick hitch (Needed wide due to older JD back blade)
- Reqired and bolted turn signal lights to inside of ROPS. Thankfully, since I've brushed branches several times already!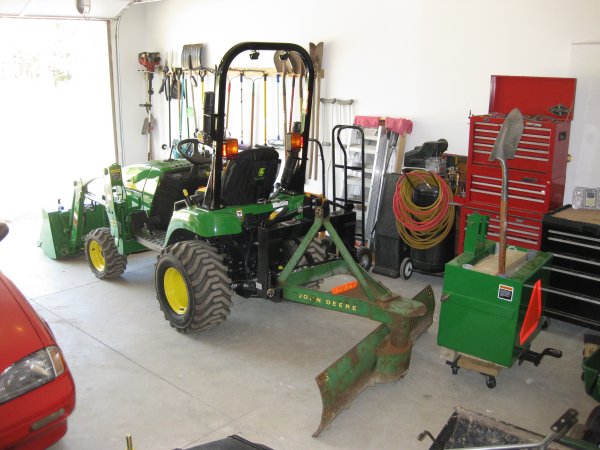 Hooks bolted to loader (From Menards: $9 each)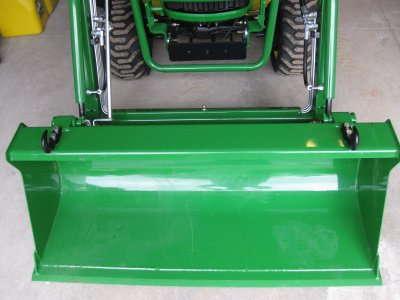 Ballast box: Reese hitch (From TSC $32). I have a hook, trailer loop, & 1 7/8" & 2" balls
Filled with sand because I want to be able to modify it later if needed.