Discussion Starter
·
#1
·
Hey all,
I recently purchased an LX188 and need a little insight on what I have. Some of you have already helped me with purchasing the tractor and I greatly appreciate it. I ended up giving $750 for this tractor and it came with a nice bagger as well. I bought it from an older gentlemen who purchased it from someone who had it sitting in their garage for a few years. The oil, coolant, some belts, and a pulley were changed before I got it, along with the blades being sharpened. I got it home and mowed with it that same day and it did great.
Fast forward to a couple of days ago. I went out to move it and attempted to start it up but it would not start. It turned over a few times and clicked. Threw the charger on the battery and let it completely charge and it fired right up. I got to looking around under the hood (a little better than I did when buying) and noticed a few things that don't seem quite right.
I have butt connectors and wires running all over and the hour meter isn't connected.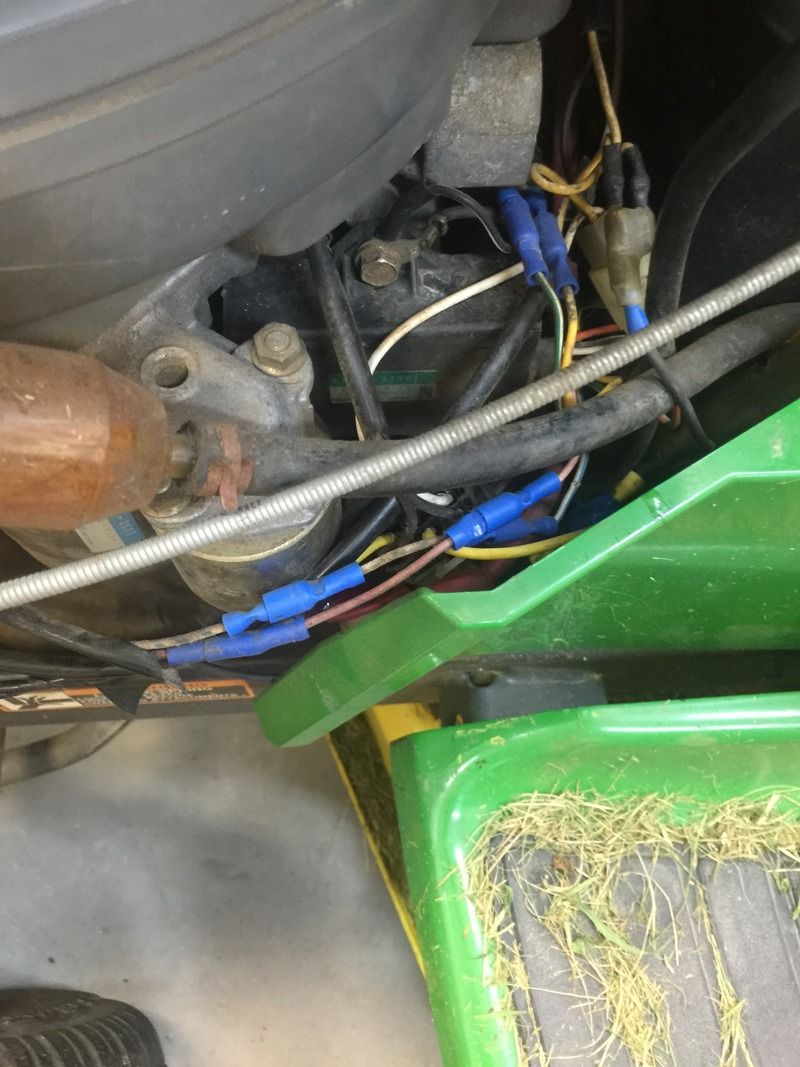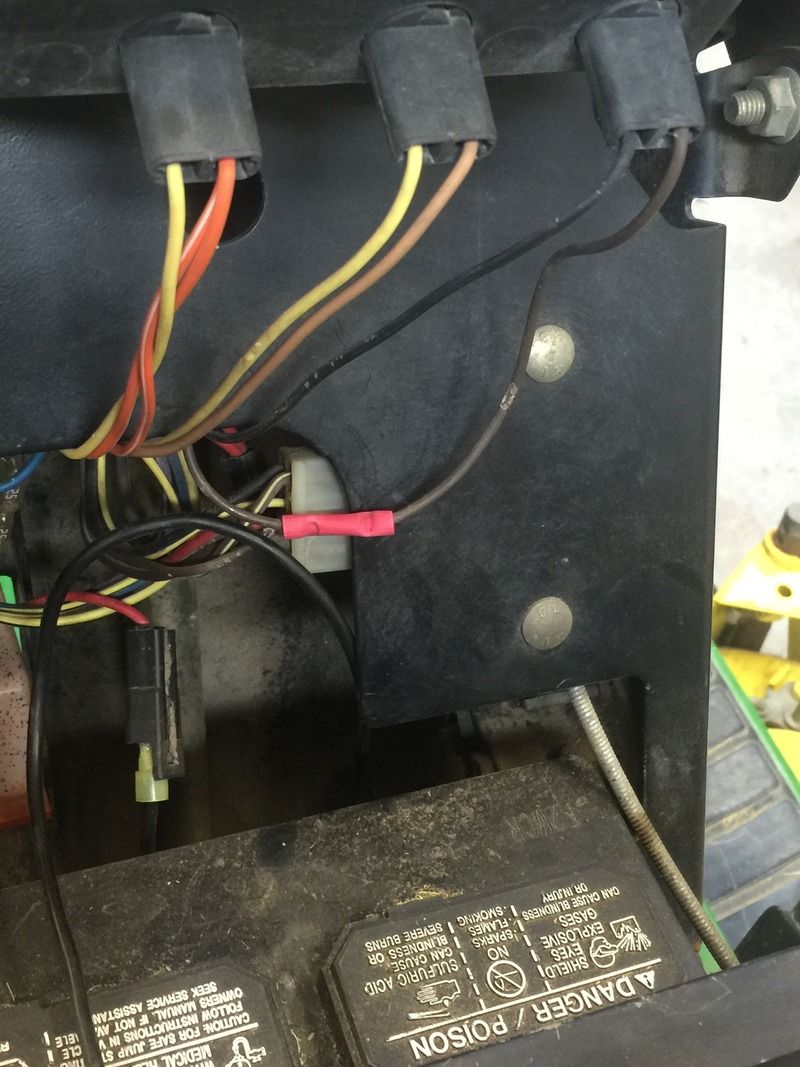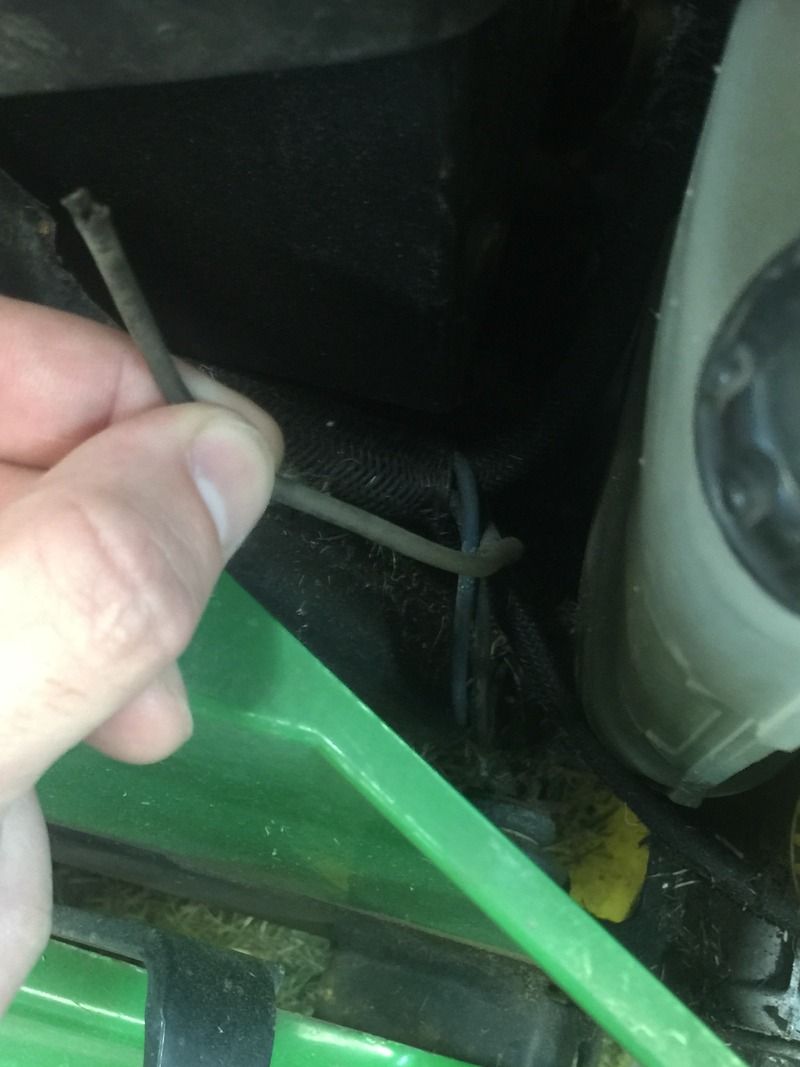 Is there anything for concern here? I would assume that there is as when I grabbed a few wires and moved them around the engine idle seemed to change.
http://vidmg.photobucket.com/albums...4-B1F1-41B9-AC5D-29956967E0A2_zpsdlf5awtc.mp4
Lastly, there is a weird pulsing that I get through the brake pedal and it when the brake is released there is a rattle/grinding/vibrating issue. I was told that one of the belts was slightly worn and may need replacing.
http://vidmg.photobucket.com/albums...C-31DD-4693-AECB-59637F7A57CC_zpsuntewvic.mp4
Any thoughts on all of this? I have thought about taking it to the local JD store and having them take a look but I am sure that would cost me a decent amount. I still feel I got a decent deal on the tractor and it mowed extremely well, but these things concern me. I should have paid more attention to it when I was looking it over...
Thanks for any help.
Andy