I suppose some of you may already have seen this on ebay. I've always wanted one of these Case 180's and was offered one from Steve Guider two years ago for $1500 that was complete, but turned it down thinking that was to much.
It was in Parsons Kansas 14 and 1/2 hrs and 891 miles away :swow: . Well I always wanted to go to Kansas, that way if I ever had a problem/issue (and trust me I have plenty of them) all I had to do is click my heels together and say "I wish I were back in Kansas, I wish I..."
.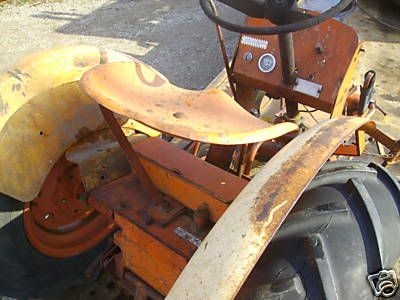 I had an offer from Ray Wilson through Rol Farrar to get it to Rols place. So I contacted the OP and he said "heck I'm coming that way, and I can get it to Portland IN during the show there this week for a fee of $25 - and its a mere 4hrs, 240 miles from me, so I jumped on that deal. The only problem was now I can't click my heels and I was looking forward to shaking Rol's TLB down
, I'll have to make a point of getting over there in the near future.