This was on CL about 140 miles away and after several emails & pics back n'forth, I took a chance. I'm glad I did. Seems he did everything to it just before selling it, tune-up, oil change, he even replaced the starter with a brand new one, thinking that the starter was NG. However, he couldn't return it, because he already used it. Then, he bought a new battery, which was the problem. He even included the turf friendly tires, front & rear. All this for $200!!
After I got it back to the house, I sized up the Craftsman sleeve hitch that I had to the rear of the Murray. Not a whole lot lined up to where I could bolt it on, so, I welded it on.
The manual lift part of the Craftsman SH would be fine if it didn't go nearly to the ground when lowering. That got old real quick!!
Off to Horror Freight for a 2000lb winch, $59.99, soon to be on sale for $39 in August. (I will be getting another!)
After I got it mounted, I wired it temporarily until I find the place where I like the winch buttons. Now, if the shift were on the right hand side, I could have machined an aluminum shift knob with winch buttons, but, it doesn't. I might have to re-design the shifter on this Murray so I could incorporate the winch buttons. Now, the only "bad" thing about this winch is that the buttons are not rheostats, but "ON/OFF". I can live with that....for now, until I can find some rheostat buttons.
I will say this about the powered sleeve hitch: Can you say
SHA-Weet!!!?
I knew ya could.
Now, Sears has the power-assist unit for their sleeve hitch, but, $400-$500!!(?) I don't think so. And the HF alternative is a real nice alternative, PERIOD! And you'll have a winch on it to get you out of situations, too. Well worth the $59! And 99 cents.
All n'all, I'd say this tractor is worthy of new paint!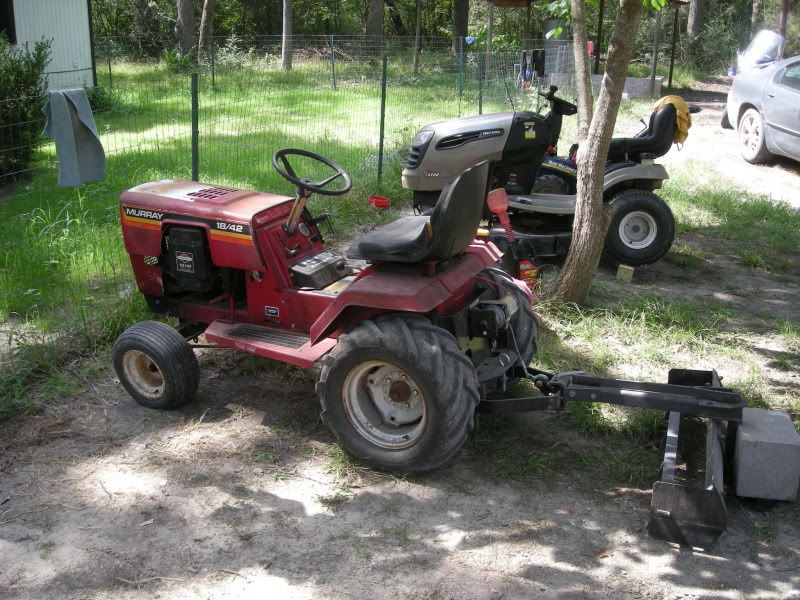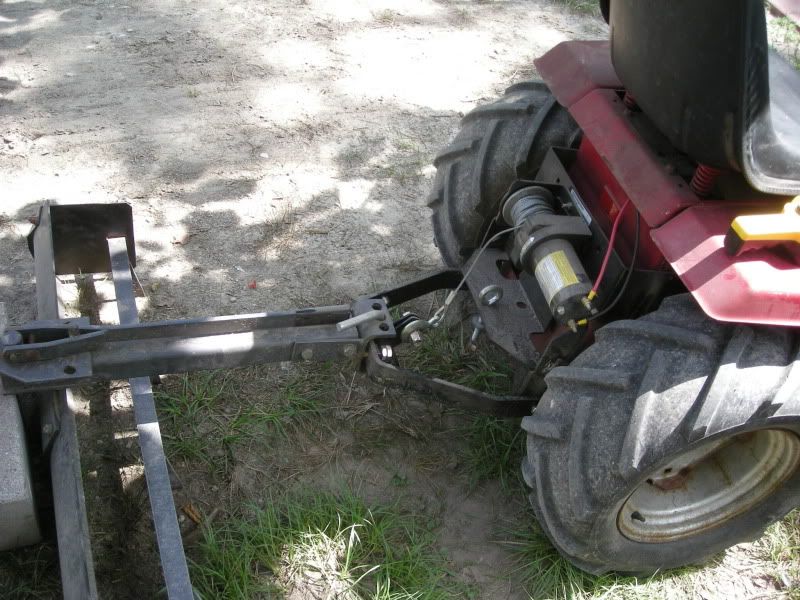 This is the fix or preventative if you are suing a winch with the SH:
This blade will either go under the tractor or I'll mount it to the front. For dirt, don't need anything bigger.