Discussion Starter
·
#1
·
Hello all! The last few weeks, in my little spare time; spending 30 minutes here, an hour there, I have restored a 8125. I don't know why but I seem to like the 4-square 'school bus' models a lot, lol. I have 3 now...
I tore the thing down completely, to bare deck. Stripped the old paint, which was a combo of LB green that was falling off and John Deere green the PO sprayed all over it. Every part was cleaned well along the way. Only engine work needed was just new upper and lower oil seals. Ran when I got it. Did replace the float in the carb as the old one the clear coat on the cork was coming off and I could see where the cork was soaking up fuel. Also added the pick-up screen in the bowl. New fuel lines were needed, I had some new LB fuel line. The drive system was all in good shape, just needed a GOOD cleaning and re-lube of everything. Had to find a fuel tank, thankfully another member pointed me towards on on Ebay. It's not in perfect condition but it holds fuel fine. I know these models are notorious for tank leaks. New recoil rope of course too.
Only issue is that it's LOUD. Not so much when it's cold but once it got hot while mowing it kept getting louder. All the bolts for the exhaust were torqued to factory specs and used blue loc-tite. New exhaust gasket was used and the gasket surfaces were cleaned to shiny. Only thing I can think is the muffler is letting more blow out the sides where it meets up with the bottom if the muffler plate. Or it's warping slightly when it gets hot. Any ideas? It's definately louder than my Suburban or the 6211, all the same mowers essentially.
BEFORE PICS... Yes, it looked worse in person, the JD green was all over, and not even a good paint job at that. UGLY! Note the fuel tank/shroud. HAHA. The guy I bought it from, being a nice old farmer, certianly wasn't afraid to tell some LIES though. He said "it has a new transmission, new drive belt, and a carburator kit was just done" Ummm, NONE of those items were new, or anything close to it. I should have argued with him and got a lower price, but I kinda wanted it either way...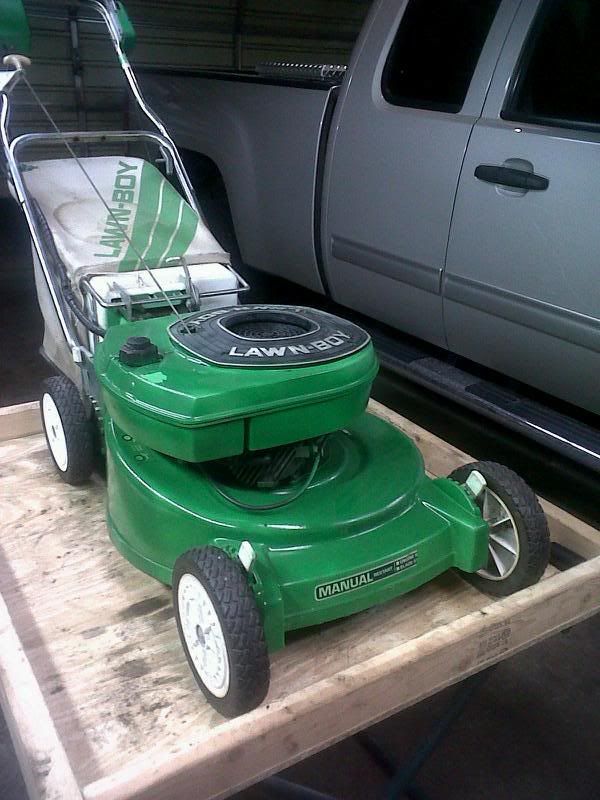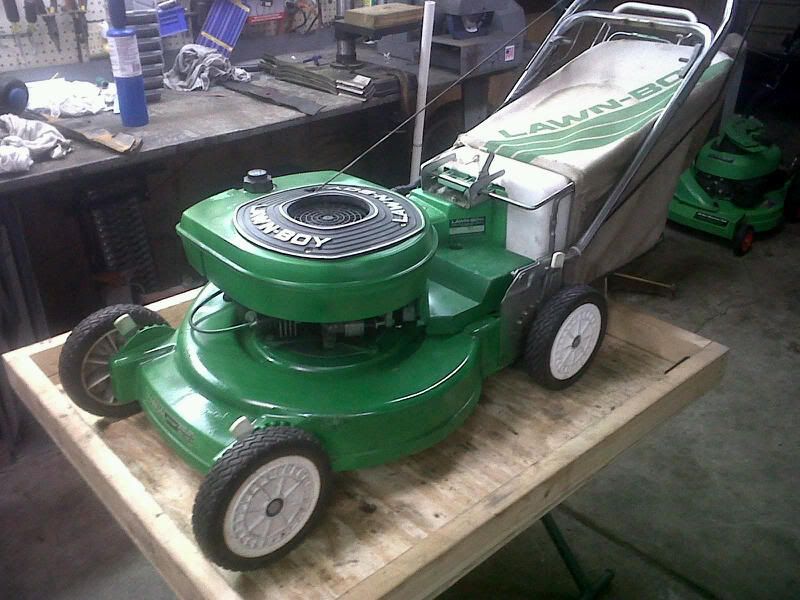 Now, MUCH IMPROVED!!! Grabber green of course. I want to find new decals for it as well.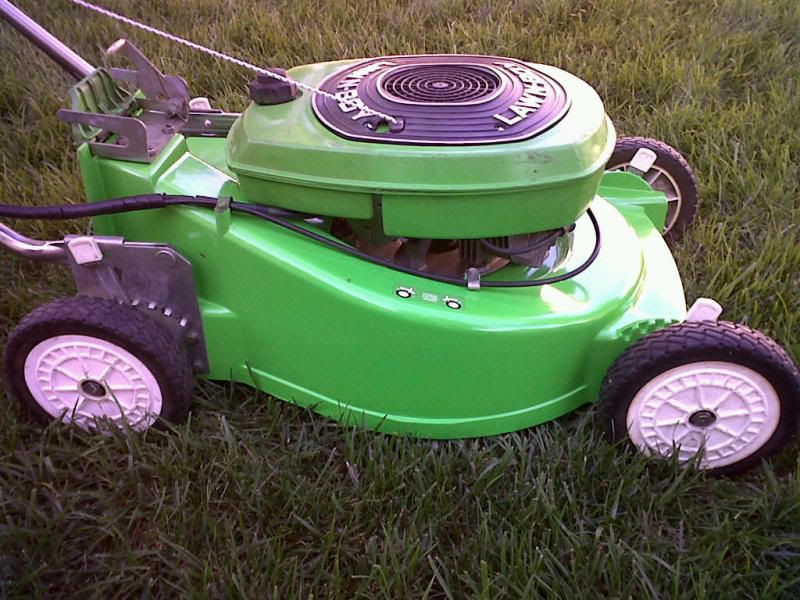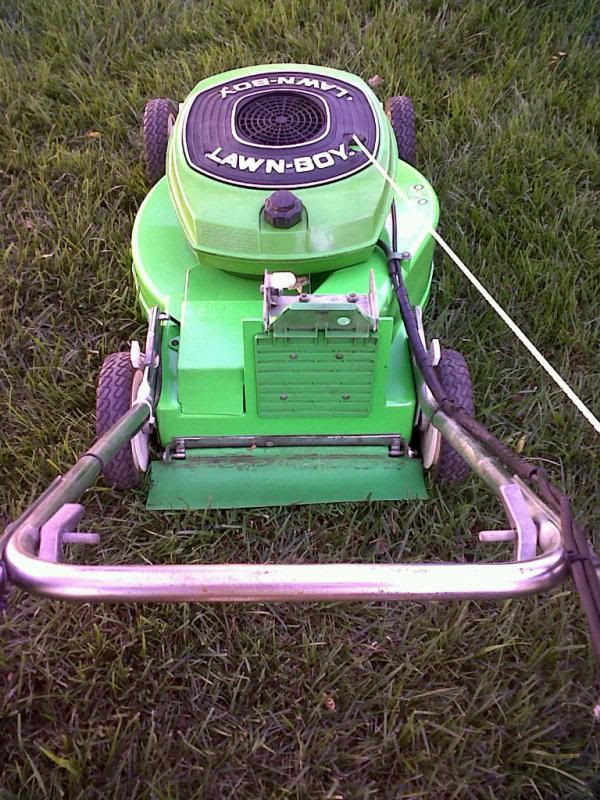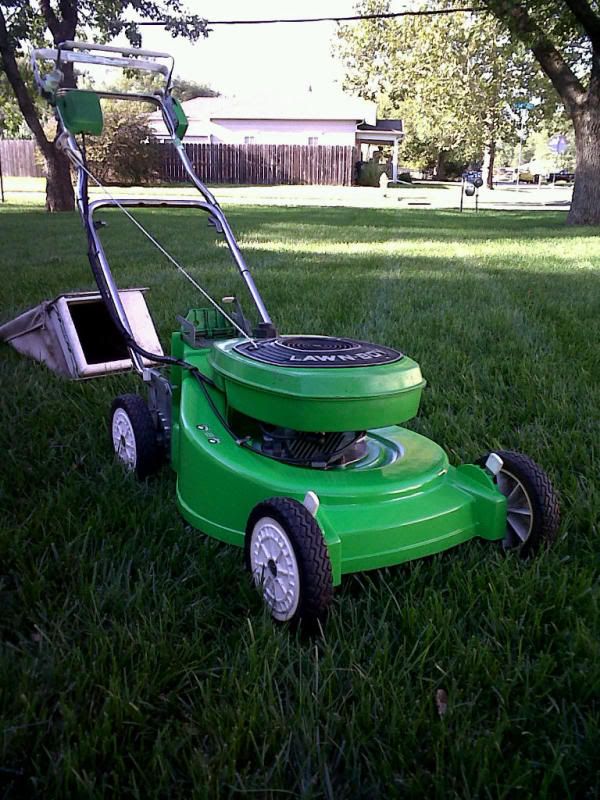 I have a photobucket account, for anyone wondering why my pics are showing up full size...