Discussion Starter
·
#1
·
DISCLAIMER: :sorry1:
The following thread may/will offend JD purists and restorers. Reader discretion is advised. This is a refresh/refurbish/repower job. This unit will be seeing plenty of work once it is running again. It will be getting some fresh paint on the exterior, but not a frame-off squeaky-clean restoration.
Now onto the story....
I've been looking for a tractor to fix up and use at my friends acreage, since I help out with yard chores as appreciation for the use of his shop for working on my trucks. He has a Yardworks tractor, but I wanted something of my own that I could build and alter to what I'd want. I stumbled across a 68 112H for $250 locally. The seller bought it from a farmer at some point, but never got around to doing anything with it, and just wanted it out of his yard. He said it didn't run as far as he knew. I loaded it into my truck and brought it home.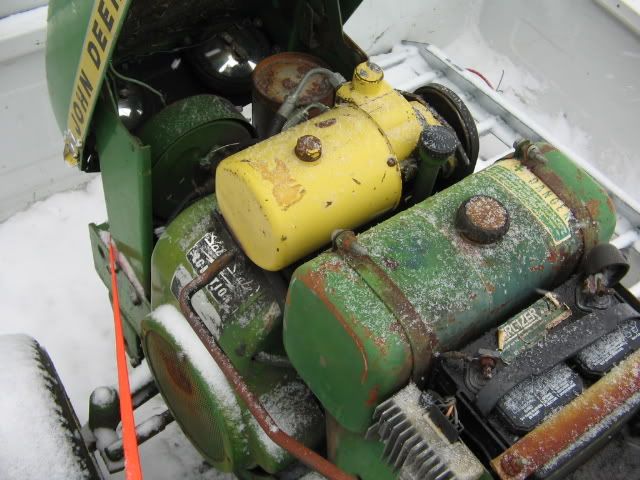 The engine is pretty much roached I think, I didn't attempt to start it, but it spins over very easy by hand. I may disassemble it later for fun. I began tearing down the tractor for repairs and the repower. The deck is dirty with surface rust, but still solid.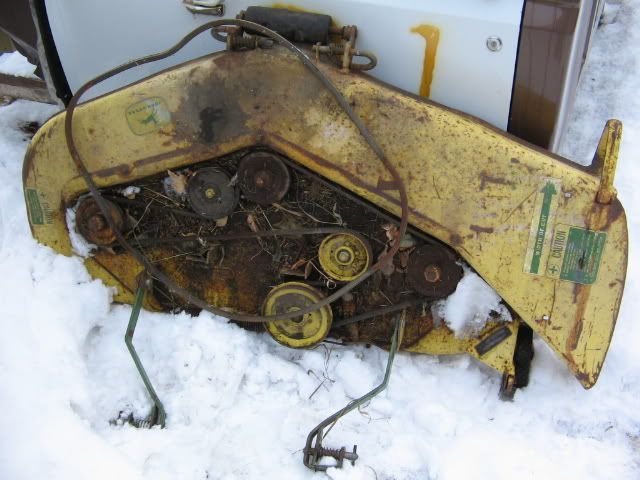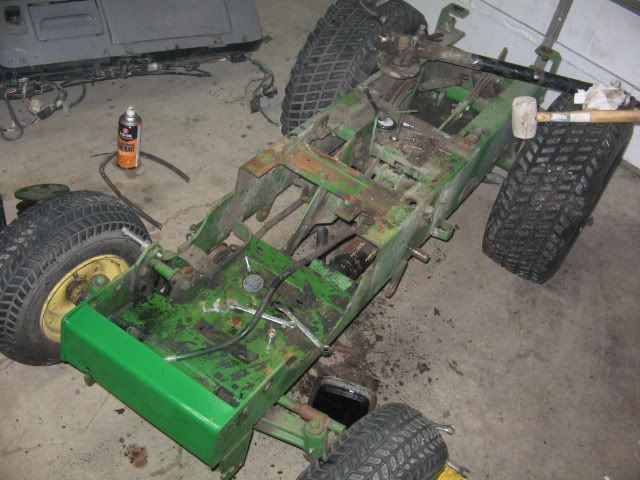 I am using the 10 HP yanmar clone engine. From what I have seen, the hood needs to be raised ~2" to fit this engine. I decided that I'd raise the hood, dash pedestal, and fender pan all by 2" to have a cleaner finished appearance. To raise everything up, all the brackets and linkages associated with the clutch/variator/rockshaft/PTO required modifications to fit in their new homes.
As part of the repairs, I found the steering was in terrible condition. You could freely turn the steering wheel 90* with no wheel movement. I cleaned and resealed the steering box, and made new tie-rods to replace the old non-adjustable ones. Unfortunately, both rod ends are RH thread, so length adjustments require removing an end from either the steering arm or spindle. I won't complain, since each tie rod only cost me ~$20.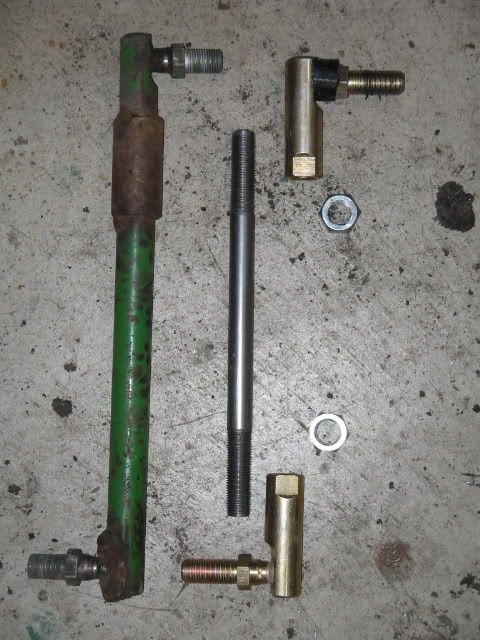 I also removed the axle and replaced the kingpin bushing. The old bushing allowed the axle to rock front-to-rear on the bolt.
I picked up the new engine yesterday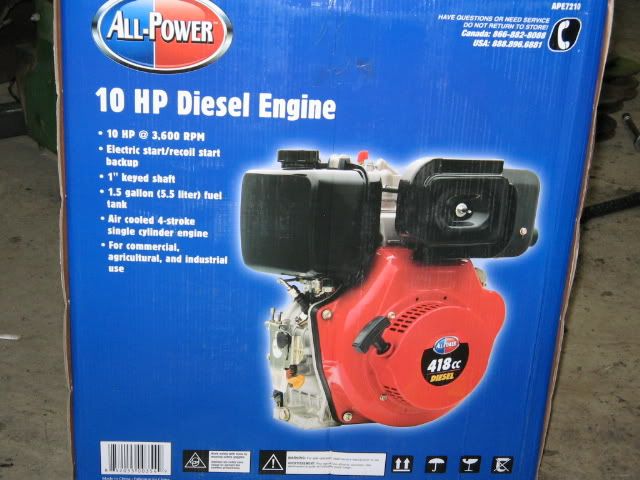 Beginning of tractor mock-up. Air cleaner, exhaust, fuel tank, and recoil starter removed from new engine. Engine is set in position and lined up with corresponding pulleys. Original JD fuel tank will be re-used once it is cleaned and lined.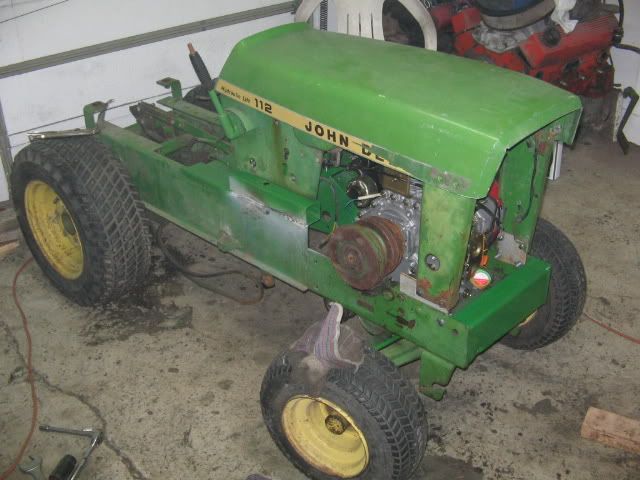 I will re-use the HH100 flywheel screen.
I still have a fair amount of work ahead:
Hydraulic lift, setup new pump/reservoir/control valve.
Charging system, new engine only has ~3A charging system, so either possibly re-use the HH100 stator if it will fit, or add an alternator.
Intake/exhaust, pipe and fabricate as required to make it fit.