Discussion Starter
•
#1
•
Please bear with me as this is my first new post and just learning. Uploading photos is fun! Let's begin.
By photos I thought I had a model 27 loader but s/n tag on inside of left mast says it is a model 25 S..... (can't read the rest of the line).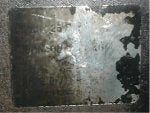 Material in reference lib does not show 400 series mounts which I would prefer to use as the lower rear hole on the frame will already be used to mount 54C belly mount blade and/or model 33 tiller. That is if these are mounted on a 314 I own.
I would however prefer a 4X5 machine with power steering and foot operated hydrostratic for loader tractor. Foot hydro would then allow right hand to control loader and left hand steering making everything ergonomically correct for me (I am retired JD engineering person).
Questions:

Where can I find information to modify mounting to attach to rear axle same as 400 series model 27?
Watching YouTube loaders in action loader function cycle times seem slow. Does anyone have published cycle times and/or can they by speeded up to my liking? I understand that pump flow needs to be increased to achieve this and may require a different pump.
I bought this loader years ago without a bucket. Can anyone recommend a bucket supplier that sells at reasonable cost? If not Can someone supply me bkt side plate profile dimensions for B269/270 Std duty buckets or B271 matl handling bucket?
Would it be more cost effective to sell this loader and buy 4X5 with loader installed?
Attachments show another view of loader and RH mast foot.
Thanks all for your help.