Okay, joined a few weeks ago as I decided to get this machine going, finally got her home and took some pics.
Little history....My wife's Uncle Bob purchased this tractor new I believe when he moved to country. Before he died some years back, he gave me this tractor, I never picked it up until about 4 yrs ago after he passed. I asked my father in law if he knew anything about it, all he could remember was that Bob had rebuilt the motor in the 12hp ( he had a 8hp too). So I really have no idea what i really have. Other than getting a Sears SS12 with 3pt, single plow, 44" deck, discs, and trailer, not sure if it ran, if it was rebuilt, etc. I took it to my dad's and parked it in an old 3 sided horse leanto. I know it was always garaged, guess the weather did more damage the last 4 yrs than the previous 35. So, with out any further rantings, here's the pics.....I'll have plenty of questions at the end.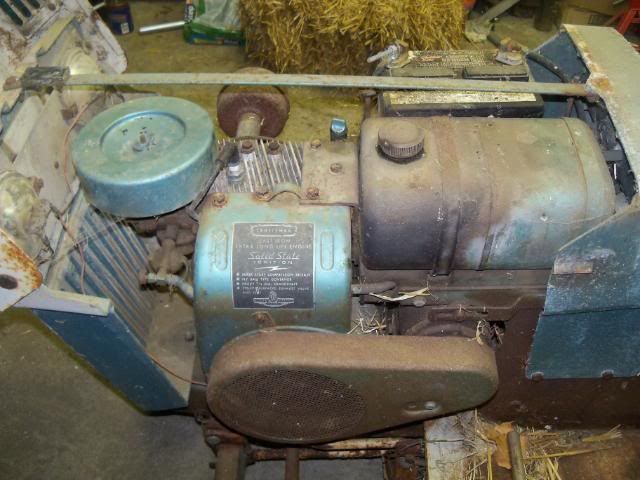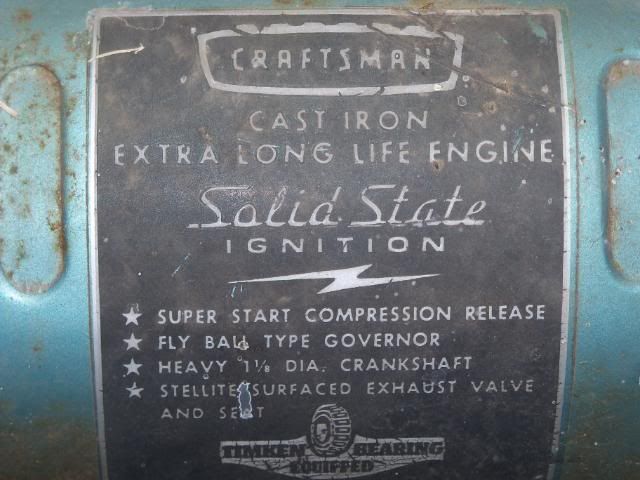 ....you've got to be kidding me, probably 15 yr old uhm,....sludge.
Here's an extra of my regular lawn machine/snowblower tractor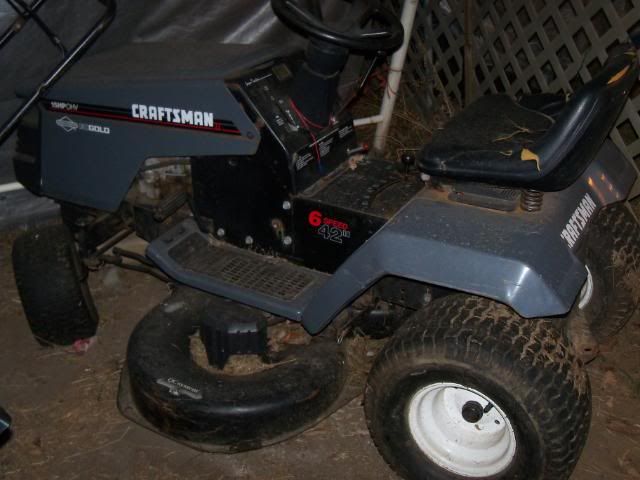 Ok, so here's my numbers.
917.25311
motor- 143.582132
1. can you all tell me exactly what I have and the year made
2. Who makes this motor?
3. Where to start this project? ( I know new battery, completely clean gas system from tank( maybe replace) to carb)
4. Checks before starting....plugs, coil, S/G, etc?
Well, I know there will be PLENTY of more questions once I get into this thing, happy viewing.
Oh, and in the 16 yrs of homeownership....I've never bought a push mower or lawn tractor :thThumbsU