Discussion Starter
·
#1
·
Wife bought me a Load Handler for fathers day a few years back after seeing me check them out . Because of the need to move a lot of dirt/soil/gravel I needed something that would keep me from shoveling everything in and out of my truck .
The cost for a dump body was beyond what I could spend and I only have a 1/2 ton 4x4 . This was the only solution that seemed to fit the bill
The unit I got is suppose to be good for 2000 lbs . Took about 15 minutes initially to set up on my truck and takes less than a minute to take off when need be . Only takes a couple of minutes to put it on when I need it .
So far I have moved about 30 yards of material . Also use it to offload scrap metal , wood , and assist in unloading building materials . Can normally crank it out with just one hand , unless I have closer to a ton in the back .
For the $100 price tag , to me that's way below the savings in time etc . Have not had a single issue with this unit and the material seems to be holding up even after all the abuse I've given it .
This is the unit on the truck . I usually just leave it on in case I need it .
Here's a pic of it set up getting ready to unload block I just bought .
And a few cranks later I have easy access to the block without climbing in the truck .
And of course had to get a little video of it in action . was by myself so cranked with one hand and shot with the other , lol .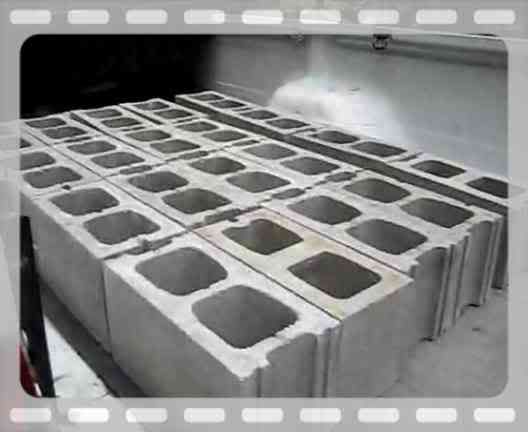 All in all I would give this a top rating in all categories . Easy to set up . Easy to use. Reliable and well built . And cost for what you get is outstanding .
http://www.loadhandler.com/
.