Discussion Starter
·
#1
·
For Christmas 2003 my boy, A.K.A. Little Slim, wanted a competitive tractor that he could take to the local pulls. He had been using a John Deere H that I had and even in the 2500 lb class the ole H was way shy on power. He was used to the hand clutch so not wanting to get another John Deere Santa found a good running MM ZA in Ohio. So In the second week of December in 2003 a friend and I made a "bonzi" trip to pick up Little Slim's ZA. He was one happy kid on Christmas morning.
In the last two and a half years he has pulled it where ever he could do to his young age. He has placed second, third and forth a number of times but has'nt won as of yet. Little Slim has wanted the tractor painted since day one, but it has been on the " git to " list with a low priority. We live in the land of 1000 projects and most of them unfinished. This year when he had his moving on ceremony, moving on from fifth grade to sixth he was awarded the Presidential achievement award for his acidemics. Needless to say Mamma Slim and I are very proud of him. As his "at-a-boy" we told him that we would paint his Z. The tractor is mechanically sound, the guy that had it before us had been through it so it runs real well needing only cosmetic work.
So here are the pics. I'll try to narrate the best I can as we go along. The tractor has to be back together by July 20th at the latest in time for the Cecil county fair.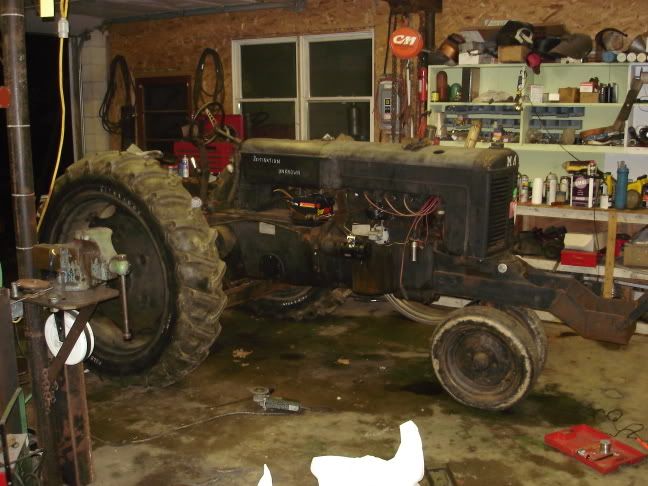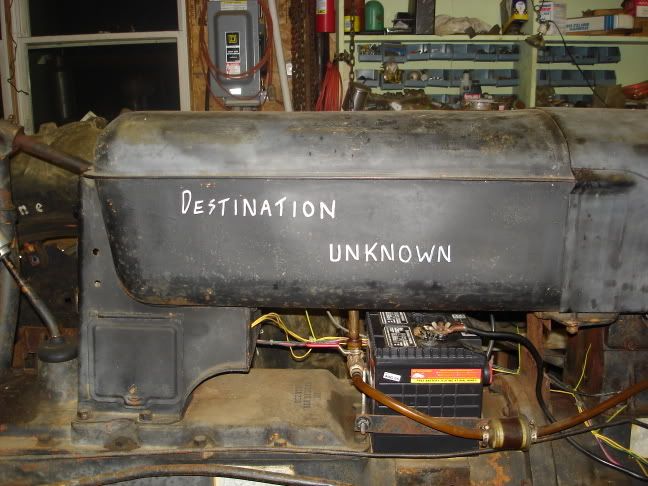 The tair down starts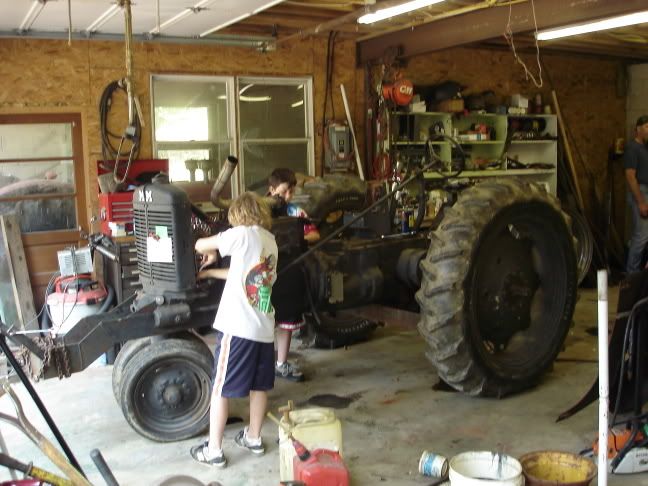 Big Slim and Little Slim (Little Slim is the hippie!!)
Little Slim and Double B, Funky Fords boy, are hard at work. The boys did a real fine job helping out.