Discussion Starter
•
#1
•
So I was hoping to get at least two working mowers from these three, but after checking and finding a second one is seized, I guess I'll only get one from three, provided all the engines all mount the same.
This 5210(?) is seized, missing the carb side of the motor and the deck is dented in the rear (at the very least least). I really only grabbed it for the recoil assembly.
This 3056 might've actually started, but fuel leaked right out when the valve was opened. It wasn't until I took the shroud/tank off that I realised the fuel line was broken/severed.
And this 5000 is the one I've been taking apart today. The engine is broken and seized.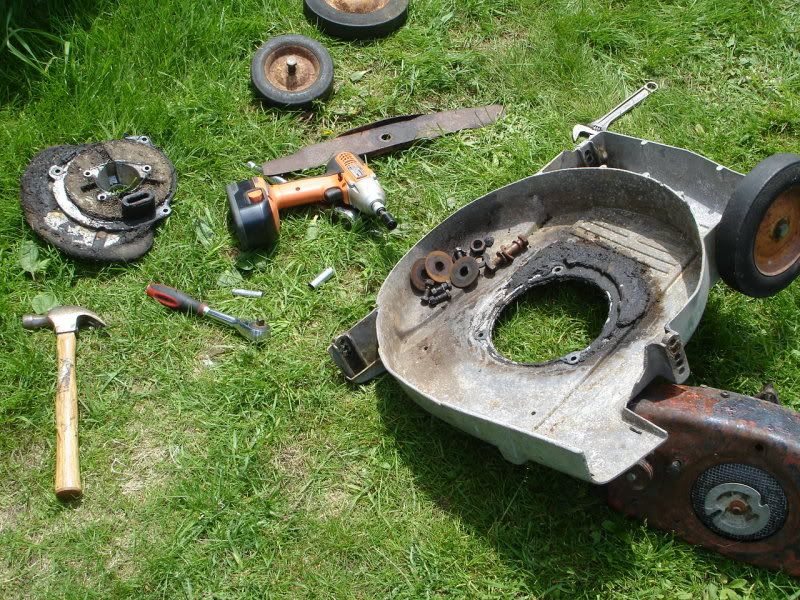 I hoped to assembly one mower out of the 1st and 3rd mowers using the deck of the 5000 and retain the Ironhorse recoil assembly. It doesn't look that's going to happen now. So maybe the engine from the 3056 will work on the 3rd deck? I dunno yet.