Discussion Starter
•
#1
•
Got this 1985 8239AE SP, electric start at an estate sale a couple weeks ago now I guess. The recoil pulley was bad so I got a good one from Toby in Eureka, KS. That's installed and working properly.
I had the carb off and cleaned the bowl out. It had gross milky white smelly old gas in it.
I cleaned the points and the spark plug.
There is no battery but I had the key tirned on for power.
I've got no spark.
The paint is peeling from the deck, but under the shroud it basically looks unused. I'd hate to think it's got a bad coil. I broke one flathead screwdriver trying to get the coil off.
Any other thoughts? Does it need a battery installed even to pull-start?
It's the one here on the right: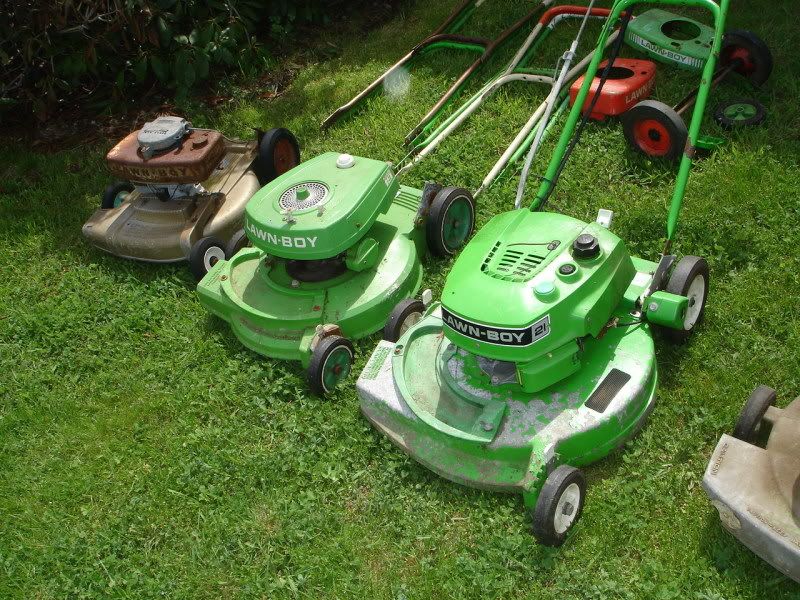 Do either of the next two use the same coil? The heads and carb/air cleaners looks the same to me: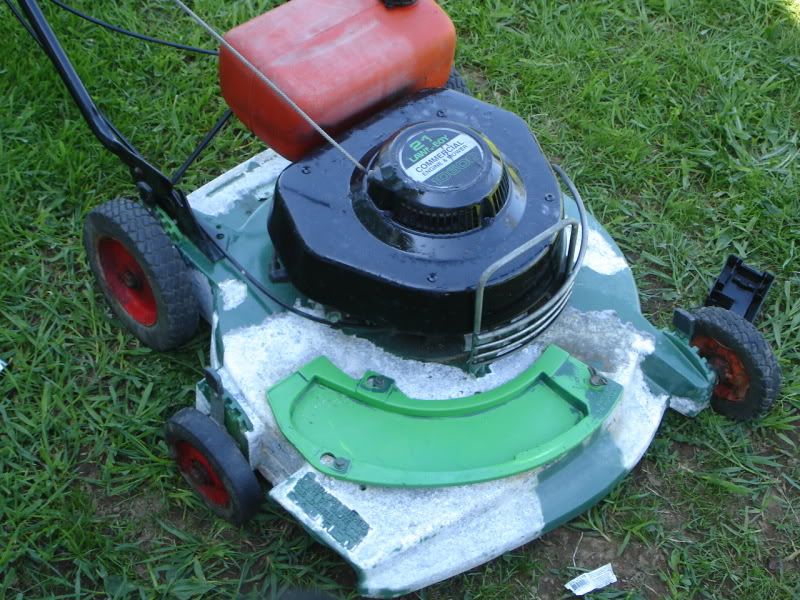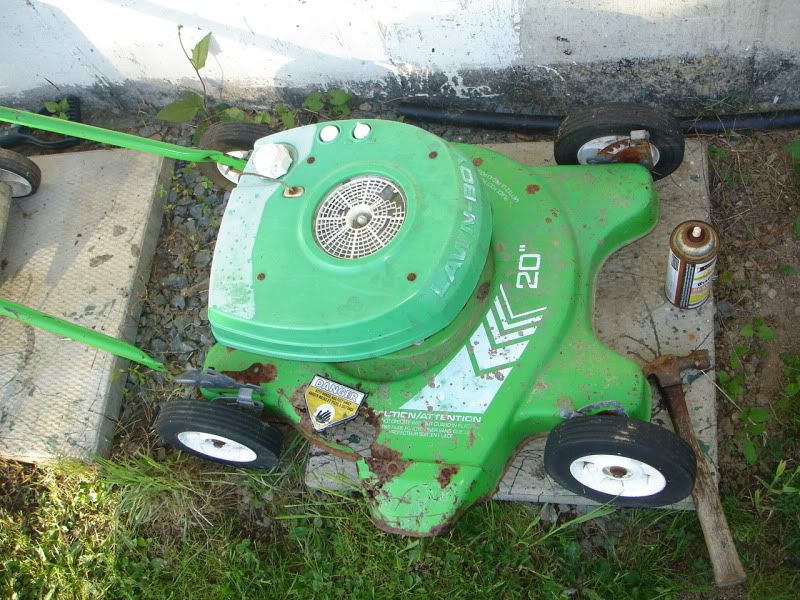 Cheers,
Coop.